How to Start a Fashion Blog and Make It Famous in 2022
Have you got great taste in fashion? Do you want to start a blog to share your new looks or opinions? Have unique insight into fashion and want to share it with the world?
Whether it's a hobby or a passion, starting a fashion blog is a great way to share your views on the latest fashion trends, who's wearing what, and what accessories would go best with what outfit.
In this guide, we'll take you through the steps to build your fashion blog and help it excel in the very competitive niche of fashion blogging.
We'll help you plan your fashion blog so it can make an instant impact. We'll then walk you through every step of setting it up, making it look amazing and preparing it for the world.
Let's get going!
Step 1: Select Your Fashion Niche Before Anything Else!
Fashion is a very broad industry and covers a whole lot of niches.
Instead of covering everything, you should ideally find a niche that you like. This will help you create specialist content you can write about in great detail, which is essential to get ahead.
Finding the right niche might appear to be a difficult decision because there are simply too many choices.
To narrow it down, try to answer the following questions:
What Would You Share on Your Blog?
The first question is about the type of content you plan to post on the blog. You need to decide whether you'll discuss fashion trends in detail, post the latest from the fashion world, or plan to become an influencer who recommends products to their audience.
What interests you? What do you have strong opinions about? Do you have specialist knowledge or expertise?
Answering these questions can help you settle on a niche.
Who Would Read Your Blog?
Knowing who is likely to read your blog helps you tune your content to deliver what they want.
It also lets you specialize in specific areas, become an expert in your niche and perhaps, even become an influencer in your chosen area of expertise.
Do You Plan to Sell Anything?
The answer to this question directly impacts the structure of your blog.
If you plan to sell merchandise, you need to consider adding a store to your blog. Since you'll use WordPress, it is useful to use WooCommerce as the online store.
You can start small if you like and build up your store from there. It's simple, easy and free!
Some Inspiration to Fuel Your Thinking
The good thing about the fashion industry is that there are a lot of amazing blogs that attract thousands of visitors every month.
We recommend checking out these blogs so you can get inspiration and discover the "right" way of running a fashion blog.
Marie Claire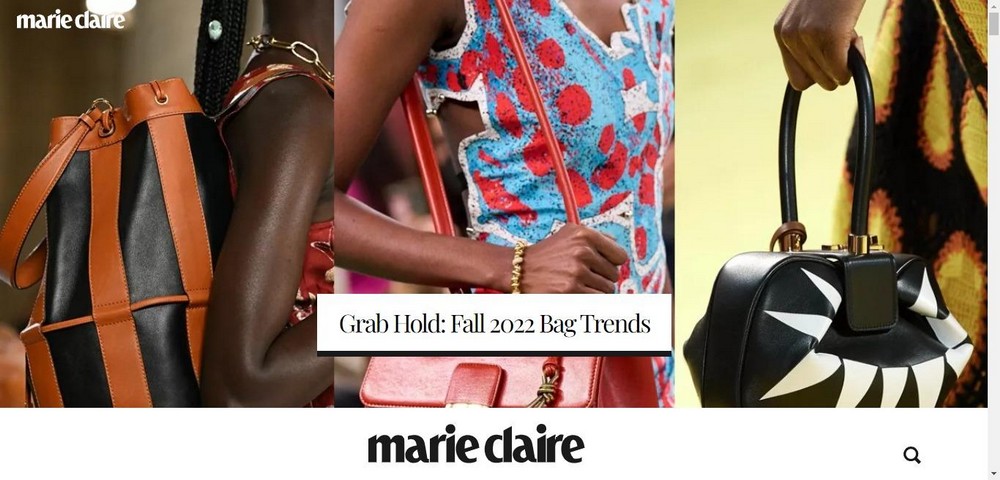 Marie Claire is a long-running fashion publication that is also a highly-respected blog. It covers style suggestions, fashion news, and shopping tips.
Atlantic-Pacific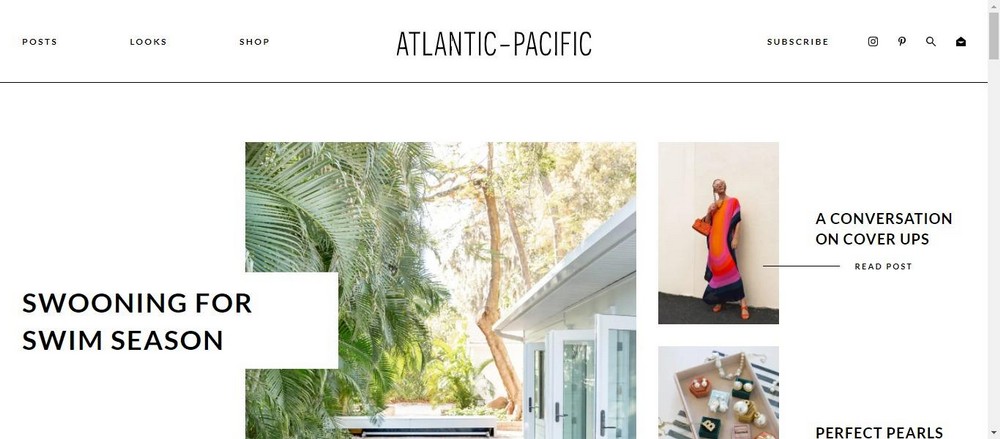 Atlantic-Pacific is Blair Eadie's creation. This influencer blog showcases her tips on fashion accessories and outfits.
The blog is a great inspiration if you plan to become a fashion influencer yourself.
The Daileigh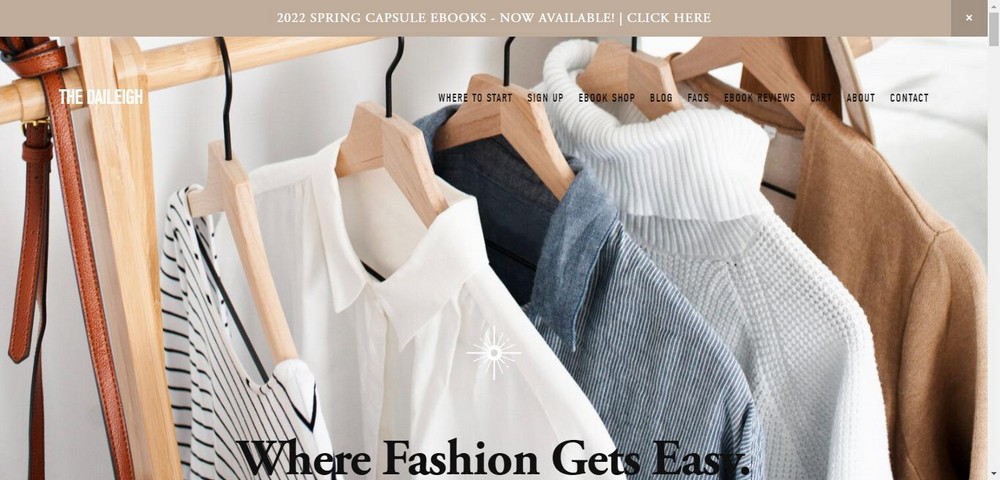 The Daileight is a great example of a fashion blog focusing on a specific demographic. This blog offers advice to older women about suitable fashion trends, wardrobe organization, and "how-to" pieces on fashion accessories.
Egg Canvas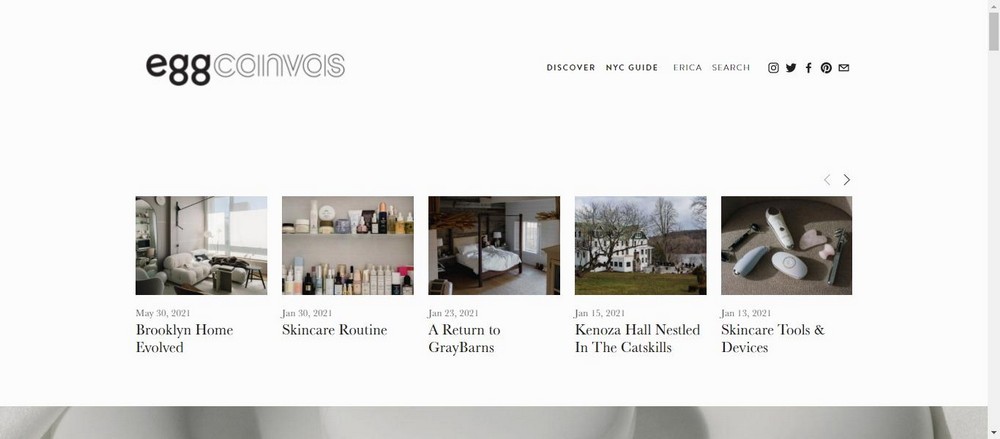 If beautiful visuals are your thing, check out Egg Canvas. This beautiful-looking blog covers fashion, self-care, and style aesthetics.
You should check out the great captions and the use of images to deliver the story in each post.
Harper & Harley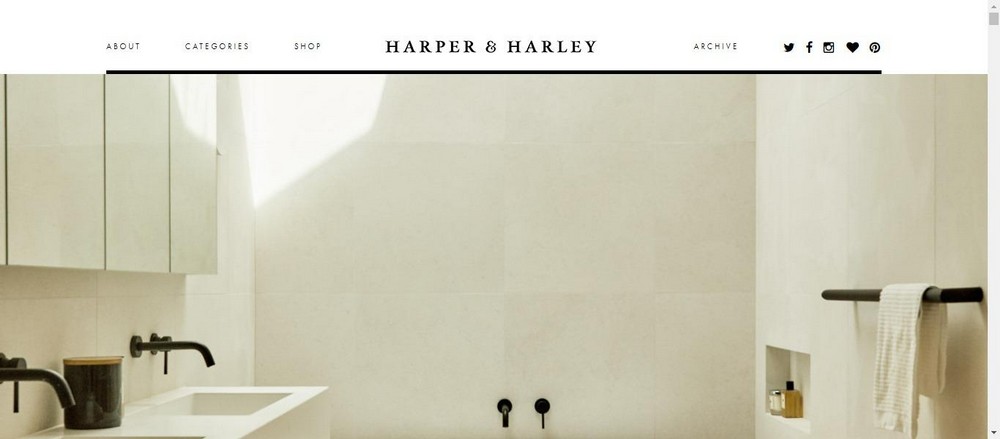 Harper & Harley covers everything from fashion to home décor. The content covers a lot of ground, from personal style to minimal wardrobe selections.
It is run by Sara Crampton, an Australian fashion blogger who covers "less is more" fashion ideas.
Step 2: Name Your Blog
Your website domain name is like the label of a fashion house. It's the www. name you type into a browser to reach a website and is incredibly important.
To make a good first impression, make sure the domain name is easy to pronounce and remember.
If you already have a following, you can use your name as a part of the domain name. This helps your followers recognize your blog.
Finding the right domain name could be challenging because you'll find that a lot of good ones are already taken.
Consider some of the following tips to help come up with a great domain name:
Use .com wherever possible as it's universally recognized
Use powerful keywords where you can
Keep your domain name short to people can remember it
Make it easy to pronounce and spell
Keep it unique and brandable
Avoid hyphens wherever you can
Some domain name generators offer the option to filter out unavailable domain names – a great help when you have a long list of options to check.
We checked BlueHost Domains for domains using the term "fashion".
As you can see, it shows that fashion.com is unavailable (no surprises there!) and suggests several available options and their prices.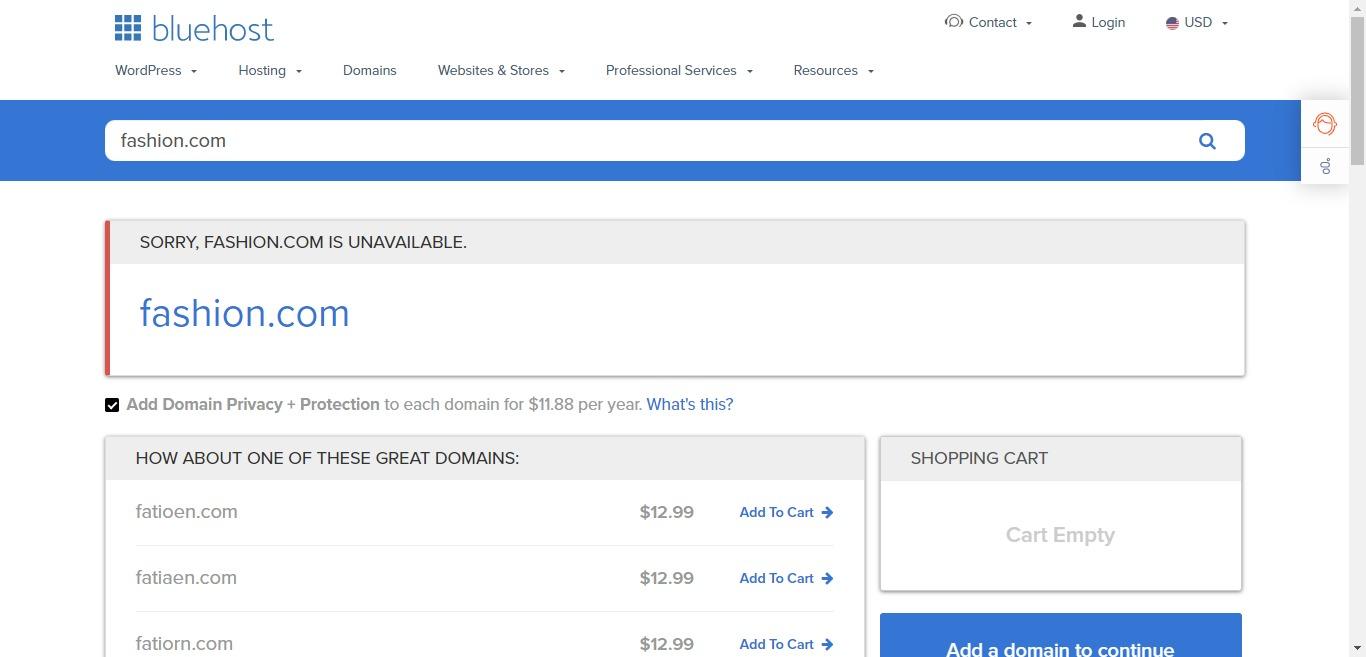 Once you find an available domain name you like, it is time to reserve it through a domain name registrar or web host.
Read more about finding the perfect name for your blog.
Step 3: Select a Hosting Service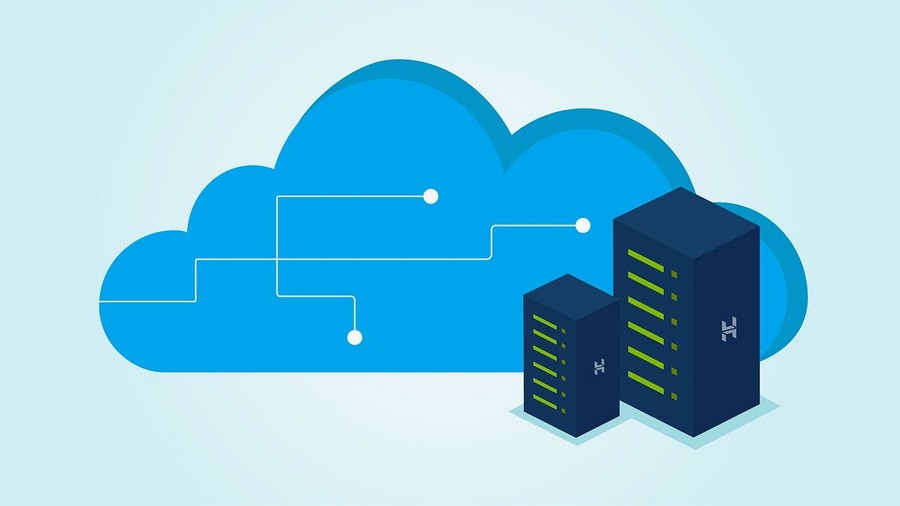 Now that you have the perfect domain name, it is time to select an equally important component of your fashion blog – the hosting platform.
The hosting platform, also known as the web host, offers a space to store all the files and data that make up your blog.
The type of hosting you choose for your WordPress-powered fashion blog really depends on what you plan to post and what additional features you would like to have.
Fashion blogs usually contain lots of images and videos. You want to be able to deliver those images and videos to every visitor. Hopefully, many hundreds of visitors at once!
After all, the aim is to make you as popular as you can be, so your web hosting needs to be up to the challenge!
When comparing web hosts, consider the following:
Speed and Performance
Speed is essential for providing a great user experience.
We recommend buying the fastest web hosting you can afford. You can always buy faster once you begin making money from your blog.
The faster visitors can access your content, the happier they'll be. This enhances the user experience and hopefully, helps keep them longer on the blog.
This longer dwell time signals search engines that your content is a good match for your target audience, which will help boost your SEO.
Ease of Use
Fashion bloggers come in all different shades, from techie to non-techie. This means you need to find a web hosting solution that matches your skill level.
WordPress hosting solutions come in all configurations, from DIY to a fully managed experience.
We recommend checking out several providers to find out what they offer. The WordPress hosting industry is big enough to have solutions that fit the skill set of every blogger.
Quality of Customer Support
Running a fashion blog involves a lot of moving parts. While things might go perfectly 99% of the time, it's that 1% where you may need help.
That's where good customer support comes in. Ideally, you want 24/7 support from people who speak your native language and who know the types of issues you're facing.
Check reviews, check feedback sites and judge a web host on their support as well as their prices.
Step 4: Set Up WordPress
WordPress is a CMS, a content management system. It provides the framework for a website and lets you add content and build posts and pages.
Most web hosts will automatically install WordPress for you or provide a software installer app.
Simply select the option to install WordPress.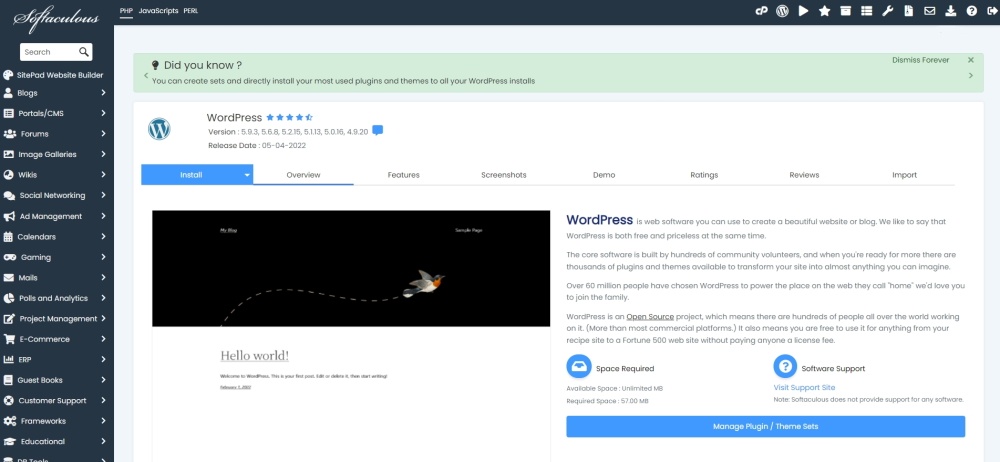 You will be asked to name your blog and set up a username and password. Keep the login safe as you'll need them to log into your site!
Step 5: Select a Fashion Theme
Now that you have a domain name and hosting, you are ready to begin building your blog.
For this, you need a WordPress theme.
A theme adds the look and feel of your blog and can make a huge difference to how people react to it.
A good theme is essential for making that powerful first impression that hooks visitors and makes them want to see more of your content.
WordPress offers a huge selection of themes in the WordPress theme repository and selecting a theme for your website can be very challenging.
To help you through this process, here are five themes you can try out right away.
Astra
Astra is a very versatile theme built for performance and speed. It is a multipurpose WordPress theme suitable for building your fashion blog, and optionally attaching a WooCommerce store.
Astra is compatible with most leading drag and drop page builders, so you can change all design elements, including header, footer, sidebars, typography, colors, and button design.
It's fast, has multiple image handling features and is infinitely customizable. It's the only theme you need!
Astra comes with over 180 Starter Templates that you can install and begin using right away.
Astra has several Starter Templates ideal for a fashion blog, including:
Fashion Influencer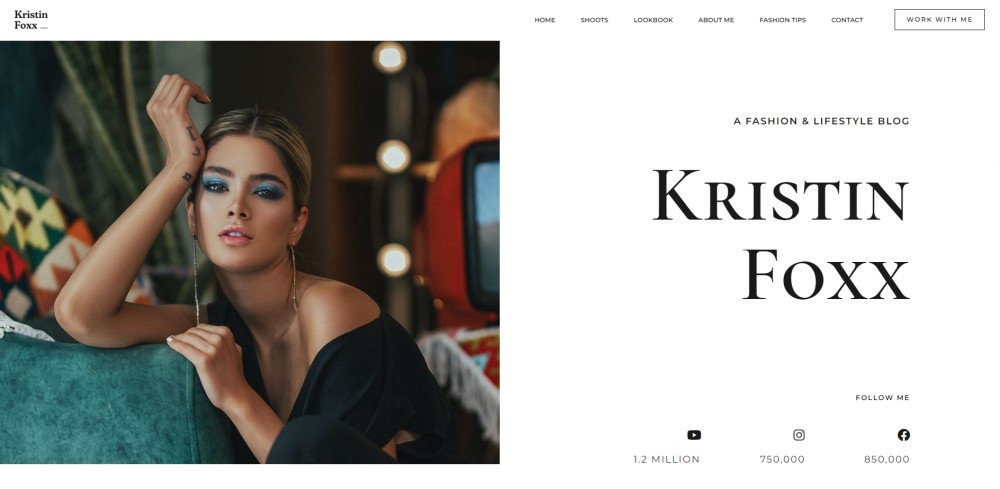 The Fashion Influencer Starter Template is perfect for any fashion blog. It's incredibly well-designed with a striking hero image, modern fonts, lots of white space and plenty of space to highlight posts along with powerful imagery.
The theme also includes simple but clear navigation and the option to include contact forms, social media elements and a WooCommerce store.
Fashion Designer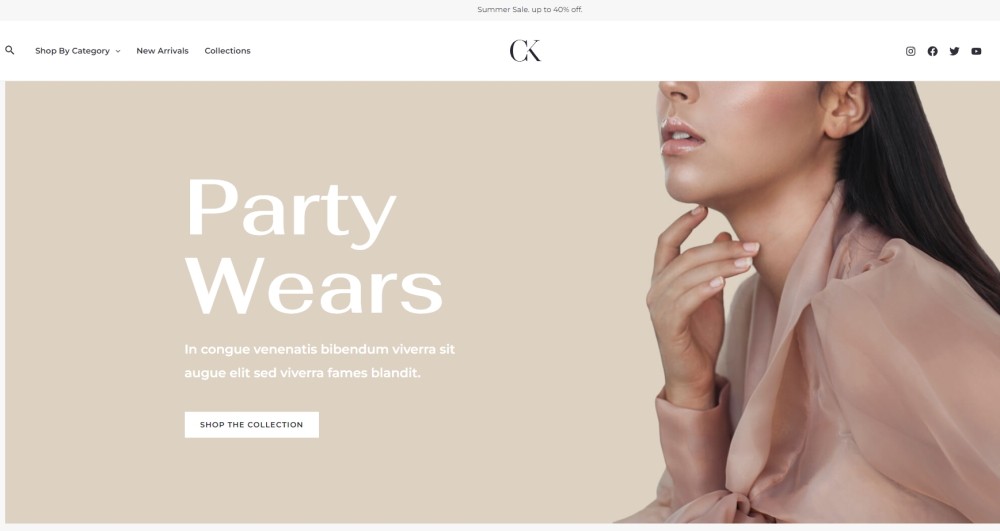 The Fashion Designer template is another example of great design that's ideal for a fashion blog. This time we open with a full width image with a strong headline and simple, but effective navigation.
As you'll see, this is an eCommerce template with blog features rather than the other way round. This would work best if you want to sell products as well as discuss them.
Photography Portfolio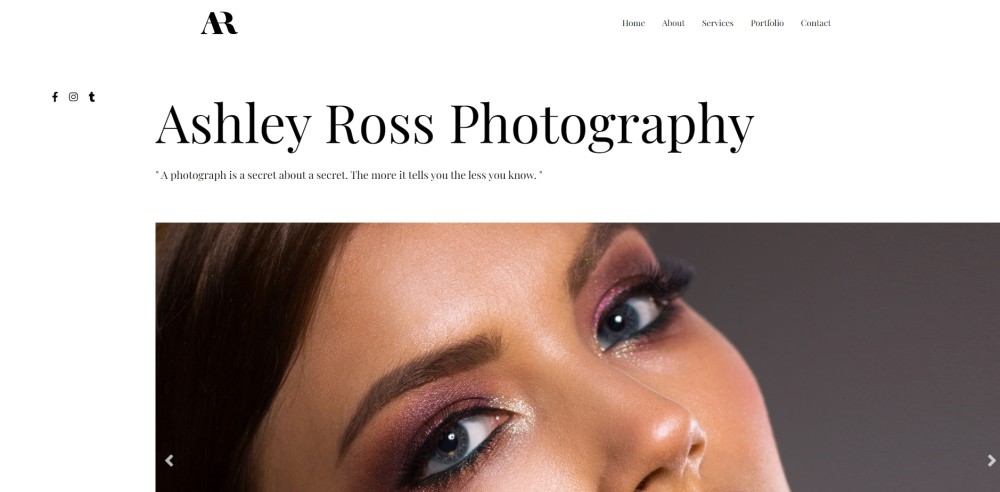 The Photography Portfolio Starter Template is designed as an image showcase, ideal for fashion blogs who want to tell stories with images. It's an exceptional theme that uses white space, simple fonts and layout to allow those images to stand out.
There is still space for your blog, extra pages, a WooCommerce store, social media and all that good stuff too though!
Fashion Lifestyle Blog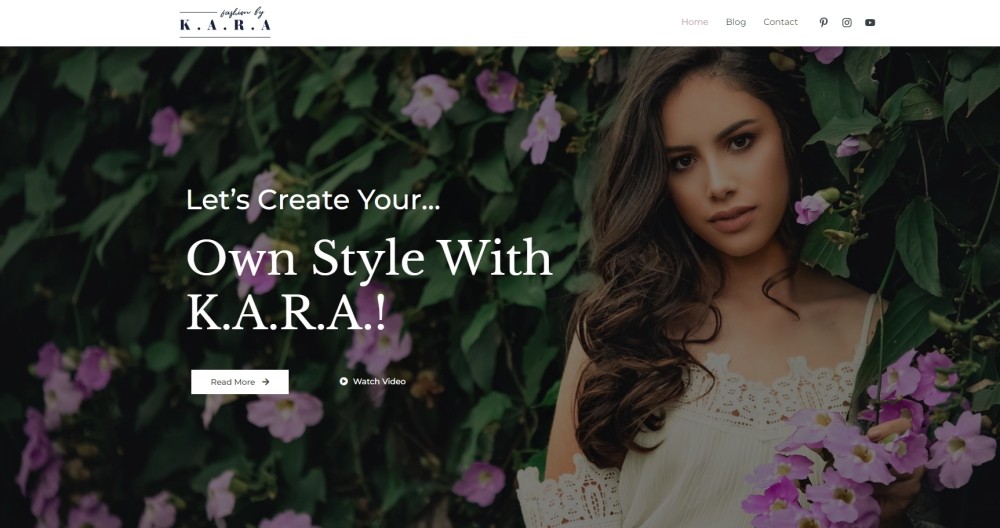 The Fashion Lifestyle Blog template is another that's designed specifically for you. It's clean, flat, modern and delivers that visual impact we're looking for. It's also fast, fully responsive and flexible, so you can do whatever you like to it.
This template has strong images and lots of white space to keep things balanced. Alongside a pastel palette and softer fonts, the theme delivers a great experience.
Salon and Spa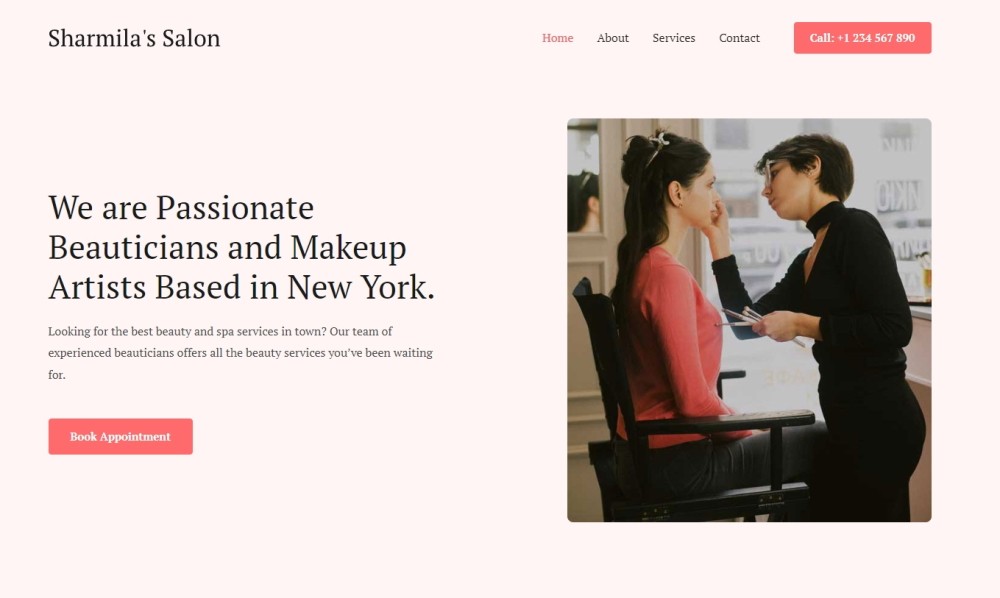 The Salon and Spa Starter Template would work for fashion blogs that take in a wider view of beauty. It could also easily be turned into a more focused blog thanks to the page builder compatibility and powerful customization tools.
Like all Astra templates, Salon and Spa has an excellent layout, is compatible with WooCommerce and most WordPress plugins and is incredibly easy to use.
Use the Astra WordPress theme for your fashion blog and you get:
A lightweight theme package that loads incredibly fast
A fully customizable theme that you can modify without writing a single line of code
WooCommerce compatibility so you can add a beautiful storefront to your fashion blog
Custom-built templates that present your content in a great-looking design
Suitability for all fashion bloggers regardless of skill set
Step 6: Install Necessary Plugins
The final step in building the perfect fashion blog is to add plugins. Plugins are software components that extend WordPress functionality and add new features.
Like the themes, you'll find a huge range of plugins in the WordPress ecosystem. We would recommend the following plugins to get better rankings in the search engine rankings, deliver your content to visitors, and secure your website.
Many plugins you'll see in the following sections have a free version that is great for trying out and getting a feel for the core features.
Security
To protect your fashion blog from threats, you should install a WordPress security plugin. These plugins offer a wide range of services including:
Firewalls to protect your website from malicious traffic and brute force attacks
Regular scans for malware
Maintain detailed logs of all actions on the blog, including login attempts, file changes, and access to sensitive folders
Protection against common attacks such as SQL Injections and cross-site scripting (XSS) attacks
Malware removal tools to keep your website safe
Backups
Taking regular backup of your fashion blog is such a critical (and overlooked) aspect of website security that it warrants its own mention.
If you don't have a recent backup, losing blog data could spell the end of your fashion blog and we don't want that!
These plugins offer the following benefits:
Automated and on-demand backup of the entire website data or selected folders
The backup archive can be stored on a wide range of sources including Dropbox, Google Drive, Amazon S3, private cloud, and local sources
1-click restore of backup to minimize downtime
Help with website migration to new hosting servers
Quickly duplicate websites to test new plugins and themes
Three backup plugins we recommend:
Search Engine Optimization (SEO)
Fashion is a very competitive niche, and you need every edge to get your blog in the top results of search engines. The reason is simple – if your blog isn't on the first page, it won't receive as much traffic or recognition as it deserves.
Fortunately, WordPress SEO plugins take care of all aspects of optimizing your blog so that Google includes them in the top results.
SEO plugins cover the following important optimization areas:
Check keyword density in your pages and posts
Create and maintain schema markup to provide appropriate information to search engines
Create and update sitemaps to make sure the site structure remains updated in search engine results
Connect with related services and platforms to pull in data for improved statistics
Detailed reporting of all major SEO factors to help you make informed decisions
Three SEO plugins we recommend:
Contact Forms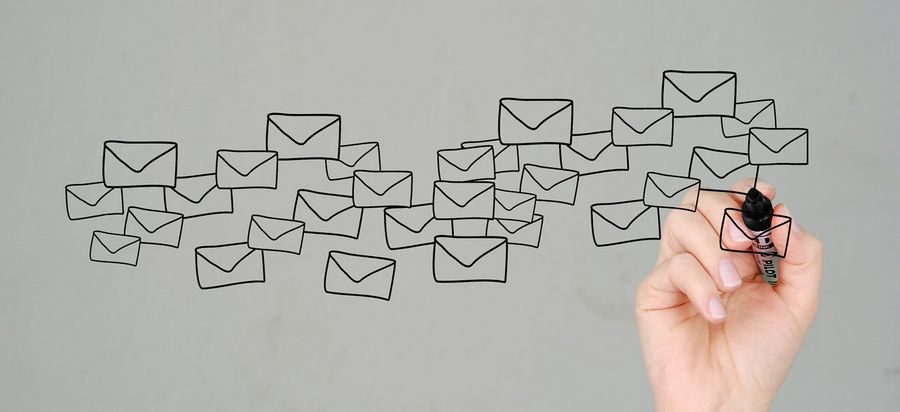 Your audience needs a way to get in touch. Contact forms are a time-tested method that visitors can fill out directly on your blog.
Many people are aware of the traditional contact form, but you can have as many forms on your blog as you need. You can use them to collect reader opinions, their thoughts on a promotion, or simply what they want to read on your blogs.
Here's what these plugins do for your blog:
Create form-based posts and pages such as FAQ, event calendars, and rating systems
Design and add quizzes, surveys, and opinion polls
The drag-and-drop builder takes away the guesswork from form design and placement
Optionally present form related statistics directly in the WordPress admin dashboard
Connect with CRM, databases, and spreadsheets to systematically store form contents for easy manipulation
Here's the WordPress form plugins we recommend.
Video Players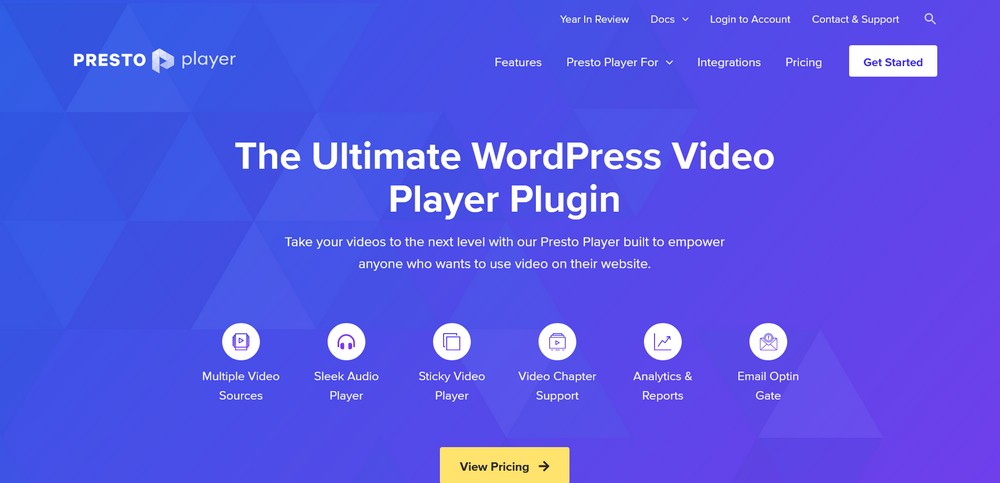 Video is a dominant format in the fashion niche, so you need a dependable solution to add, manage, and play videos on your blog.
The native WordPress video player is adequate for most purposes. However, since most of your content would be video, you need more than a simple player. Fortunately, WordPress offers a couple of great video plugins that help you deliver an engaging experience to visitors.
These plugins offer:
A fully customizable player that can be embedded anywhere on your blog
Support for third-party video hosting solutions such as YouTube and Vimeo
Additional features such as custom timestamps, player branding, and layout control
Use video to better market your content through email gates and CTA buttons
Add captions and subtitles in multiple formats
Custom reporting for video related statistics
Video player plugins we recommend:
Social Media
Your social media presence and following are two important factors in the success of your fashion blog.
If you're not on social, you're not anywhere. That's true for any blog, but for fashion, it's even more true!
WordPress has a bunch of powerful social media plugins to help you reach your audience and engage better.
Social media is critical for a fashion blog as it's a primary way the target audience communicates. Therefore, a reliable, flexible solution to add engagement features and help you boost your presence is vital.
Social media plugins can help:
Connect your social media accounts to your blog and display social media content
Readers share your blog posts with their followers by clicking the social share icons on the blog
Manage social media activities from the blog
View and optionally respond to social media comments
Get social media related statistics about your content's performance
Three social media plugins we recommend:
Gallery Management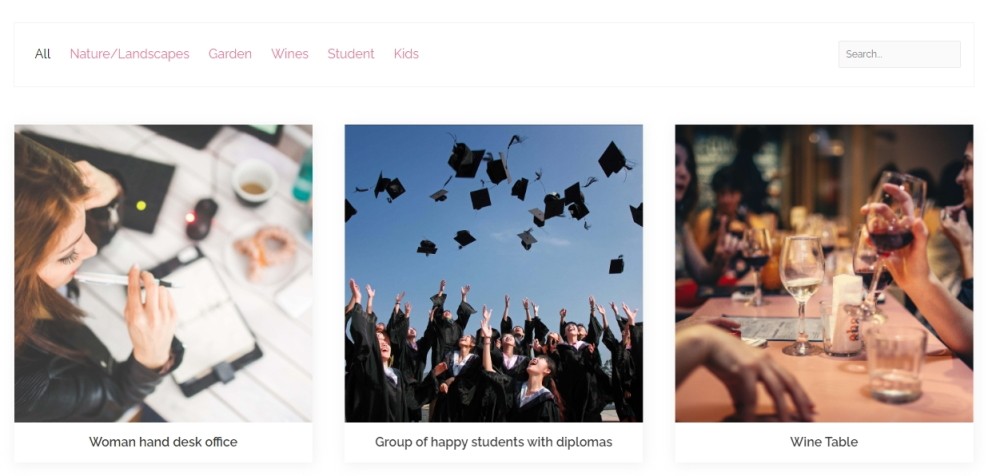 Images form a major portion of the content on any fashion blog. It's all about the look and nothing communicates that like a high quality image.
While WordPress has image tools included, they aren't the most powerful or most flexible. That's why we recommend using a third party gallery management plugin. So you can make the most of images while delivering an awesome user experience.
A gallery plugin can help:
Collect images and videos in galleries that can act as unique albums
Organize media with tags categories for immediate access
Post albums directly to social media directly from your blog
Add slide boxes and lightboxes for displaying albums on the blog
Add effects such as fade in/out and hover to images in the albums
Three gallery plugins we recommend:
At this point, your fashion blog is ready to go and wow the audience. Next, we'll discuss the important issue of image optimization for your blog.
Image Optimization for Fashion Blogs
Fashion blogs are all about images. However, images can be large and take time to load. As we all know, the slower a page loads, the less likely we are to stick around and wait.
Speed is everything, both for users and for SEO.
Which is where image optimization comes in.
Image optimization is the process of making image file sizes smaller without reducing image quality. It's an essential element of any blog or website that uses images and is essential for niches like fashion.
Lossy vs. Lossless Image Compression
Since image optimization is such an important factor in your blog's performance, let's give you a clearer idea of the impact of compression on your images.
Image compression comes in two flavors – lossy compression and lossless compression.
The basic difference between the two is that during lossy compression, some data and quality are lost during the process.
Lossless compression only removes non-essential data, so the image quality isn't affected.
Examples of lossy compression formats include JPEG, PNG, TIFF, GIF and others.
Examples of lossless compression formats include RAW, BMP and PNG.
The vast majority of images on the web are JPEG (complex images), PNG (simpler images and GIF (moving images).
There's also WebP, a newer image format introduced by Google. It's more efficient than many other formats but not yet as widely used.
Smush

Smush is perhaps the most popular image optimization plugin out there. It uses intelligent compression algorithms to reduce image size.
As soon as you upload an image, Smush optimizes it even before you use it in your posts. You can also use the plugin to optimize the existing images in the media library.
The plugin also applies other image optimization tactics such as lazy load and auto image resizing to further improve your blog's page load speed and performance.
Since it integrates directly with the Gutenberg editor, you can see the compression stats right in the image block.
Optimus

Optimus is another great image optimization plugin that claims to reduce image size by up to 70%. The process is seamless, and you really don't have to do much beyond uploading the images to the Media Library.
Optionally, the plugin converts your images to a more efficient WebP format for better performance.
The image optimization process happens on their servers, further reducing the processing load on your server. The images uploaded to their servers are deleted after optimization for security purposes.
ShortPixel Image Optimizer

ShortPixel Image Optimizer is a great image optimization plugin that offers both lossy and lossless compression for images.
In addition to reducing image size, it can convert images into WebP for better performance. It integrates well with popular gallery and slider plugins to optimize their performance.
In addition, it works well with WooCommerce and Gravity Forms to optimize the images that these plugins handle.
Note that the free version only processes 100 images for free in a calendar month. You need to buy credits once you exceed this limit.
Promoting Your Fashion Blog
Now that your blog is up and running, you need to promote it so that interested audiences can discover your content.
You need to get the word out and begin collecting readers. This is a long, gradual process but is also cumulative.
As long as you continue delivering good content, visitors will keep on returning!
Let's now discuss four common tactics that should make up the foundation of your blog promotion strategy.
Consistent Content
The key to the success of any blog is to keep it fresh and updated. For this, you need to create and upload posts frequently.
Many fashion bloggers assume that they need to publish a new post every day.
That isn't necessarily true. You only need to be consistent in posting your content at whatever frequency you think is right for your audience.
We recommend quality over quantity every time. You're much better off posting higher quality content less often than the other way round.
By consistently publishing at your blog, you set the expectation of both your audience and search engines. As a result, people know when to check back and find new content on your blog.
This builds the trust factor, an important part of the success of any online publication.
To remain consistent, try to follow a content calendar where you list the topics, keywords (more on that in the next section), and publication dates.
As a fashion blogger, your content calendar is an invaluable tool to mix the topics and be consistent in publication.
You don't have to be very fancy about creating this calendar. Start with a spreadsheet template, and then upgrade to a dedicated tool if you think you've outgrown the spreadsheet.
Search Engine Optimization (SEO)
Search engine optimization is all about structuring your blog and content in a way that search engines find easy to read and understand.
SEO is a very broad topic with tactics that can be divided into two major areas:
On-page tactics that you apply at your blog and content
Off-page tactics that you apply outside of your blog
The ultimate aim of SEO is to get into the top positions of search engine results (SERP) so that your blog receives more traffic from search engines. Over time, this translates into a better reputation for your blog.
Social Media Distribution
Social media is a major factor in the success of your fashion blog.
Use one of the social media plugins on this list to connect your blog to your social media channels. You'll find that consistent sharing of your blog content with your social media audience grows your audience there and increases the traffic on your blog.
Here's a tip you can try right away: Follow other fashion blogs and regularly interact with them by commenting and sharing their posts. Usually, this results in reciprocity that grows your blog's reputation.
Email Marketing
In every piece about blog promotion, you'll read about the importance of growing your subscriber list. Your subscribers are people who have permitted you to send them updates.
We think it's a great idea to include a subscription form in every post you publish to grow your subscribers.
As the list grows, you could plan to send a newsletter that includes the recent posts, industry news, and any product promotion or similar activities.
You'll need to install an email management plugin to manage your subscribers and send out newsletters.
Check out this detailed piece on email marketing to further understand the concept and pick an email marketing platform for your blog.
Monetization Fashion Blog
The good news is that you can make money from your fashion blog in several ways.
The tactics we'll briefly discuss below require some understanding of eCommerce concepts, store management and digital marketing.
Note that the success of these tactics depends upon the size of your following.
Sell Advertising Spots
Selling advertising spots on your blog is a simple tactic that requires little effort. However, note that you need around 10k monthly traffic to reel in the big brands.
For ad spots to work, you need to opt for a theme that offers advertisement spots in the design. Usually, these spots are located in the header and sidebars.
Become an Affiliate
Affiliate marketing is a time-tested way of generating revenue from blogs. If you have a loyal following, you can recommend beauty products, makeup items, perfumes, clothes or accessories.
When someone clicks on the link in your blog and goes on to complete the transaction, you get a small commission.
If you partner with the right brands and produce engaging content highlighting the benefits, you can earn a steady income from affiliate marketing.
It is all about impressing the audience with the benefits and giving them multiple opportunities to buy through your affiliate links.
Sponsored Content
If your blog gains enough recognition and average monthly traffic, brands will start contacting you to publish their announcements and content on your blog.
This is where you begin charging for publishing content.
This is perhaps the easiest money you could make from your blog. Plus, you don't have to worry about writing content.
When publishing sponsored content, you should remember to tag the post with a <sponsored> tag and add a disclaimer about the post being sponsored by a brand.
This helps both search engines and your readers distinguish between your content and the sponsored content by advertisers.
Leverage Your Instagram Following
Instagram is a very popular social media channel that helps you grow your fashion blog. In many instances, people start with an Instagram following and then build up their blog when they discover revenue opportunities beyond social.
However, sponsored Instagram posts are still an important way fashion bloggers make money.
You must have heard of top fashion influencers charging hundreds of thousands of dollars for a single sponsored Instagram post.
You can even post the same sponsored content on your blog and Instagram channel to increase the total earning from a sponsored post opportunity.
Become a Brand Ambassador
Becoming a brand ambassador is a huge deal for fashion bloggers. You get free or subsidized products and are invited to exclusive events that you can cover on your blog.
Brands often pay their brand ambassadors a good retainer for promoting their products.
The exact nature of the deal depends upon the mutual understanding of the services required of the blogger and the popularity of the brand. Read more about it here.
Sell Products in Your Own Online Store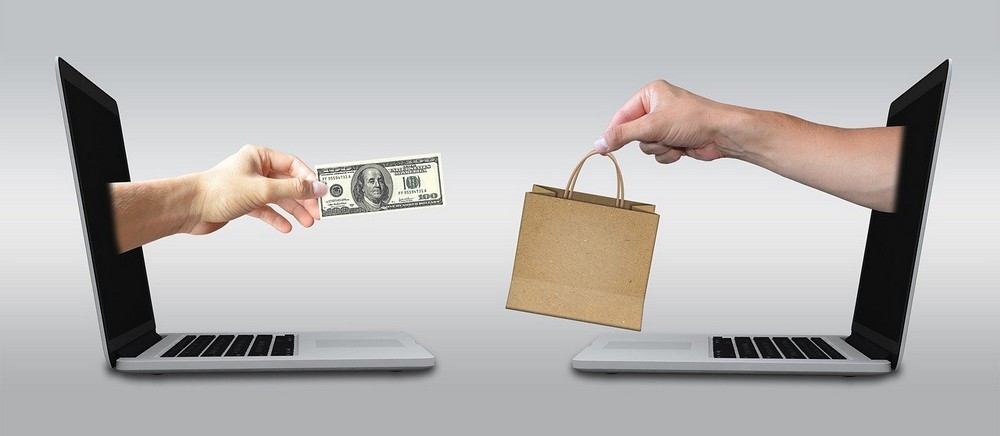 You'll find many fashion blogs with an attached online store where they sell the products mentioned in posts.
Running an eCommerce store is a great way to earn money because you can use your blog for advertising your goods as well as communicating with your audience.
This is slightly different from affiliate marketing because there, you are marketing products and earning a commission on every sale. When running an eCommerce store, you market and sell products that you source or acquire yourself.
As a result, you get to keep all the profits!
Conclusion
If you think you have good taste in fashion, you should start a fashion blog to share your thoughts.
It is easy to build a loyal following and grow your blog into a profitable venture. All you need to do is create great content and make sure it reaches the right audience.
We hope that this detailed guide will help you achieve that objective and start your fashion blog with a solid foundation.
We hope you will use this guide to build and market your fashion blog. Let us know how it went and how this guide helped you along the way.