Dropshipping Made Easy: Complete Step by Step Guide for WordPress
If you believe that dropshipping is what's written in the stars for you, then hitch your wagon to our attempt at an ultimate WooCommerce-based dropshipping guide. We're here to pave the way towards building a profitable eCommerce store.
For starters, let's turn your WordPress website into an eCommerce store using the plugins WooCommerce and AliDropship.
You may not know it, but this is the best combo if you want to embark on WooCommerce Dropshipping.
Wondering what makes WooCommerce superior for dropshipping over Shopify?
It's the most popular way of building an eCommerce store.
If you're a newbie and very conscious of the budget, WooCommerce has the lowest entry costs.
It has no limitations and restrictions on the products that you would like to sell (Shopify stores ask the users to follow their Terms of Service and Payment Terms, or you have to pay an extra 2% fee on all of your transactions).
Since this is a long and detailed dropshipping guide, we have broken it down into different sections so you can quickly find what you're looking for.
What Is Dropshipping?
Let's talk about the basics first. What is dropshipping?
Dropshipping is a supply chain management method where a seller doesn't keep a stock of the specific product in their store.
Instead, you feature a product in your store and transfer the order to a third-party dropshipper who then ships the goods directly to the customer.
So, how will you, as a dropshipper or a retailer, earn?
You make a profit from the difference between the wholesale price and the retail price.
Dropshipping enables you to set up your own eCommerce store without having to invest in stock, which can be a significant advantage to new store owners.
How Is Dropshipping Different From Traditional eCommerce?
Dropshipping is a form of eCommerce, but differs in a few important ways.
Normally, an eCommerce store business works like this:
Business owners source inventory from the supplier
They store the product in an inventory
List the product in their store and promote it
They ship the product when they receive an order.
With dropshipping, the process looks a little different.
Business owners pick the product
List the product in their store and promote it
The supplier fulfills the product when they receive an order.
Dropshipping is much more easy to manage than traditional eCommerce.
All you need to do is find products you want to sell and a dropshipper willing to supply it. The rest is simple!
What Are the Main Advantages of Dropshipping?
There are a lot of advantages to using the dropshipping model compared to the traditional business scheme.
Here are the primary perks of dropshipping:
Requires low investment and overhead – A traditional business requires substantial capital to start purchasing stock. Dropshippers don't..
Easy to get started – Building an eCommerce website is much easier than opening a traditional store. You don't have to worry about lease agreements, shipping or storing and tracking inventory.
Flexible location – As an eCommerce dropshipping business, you don't have to worry about being locked to a specific location. You can work from anywhere.
Scalability – The only thing you need to scale is your web hosting and your capability to offer customer support and satisfaction.
What Are the Disadvantages of Dropshipping?
Dropshipping isn't without its downsides. While fewer than a traditional eCommerce model, there are a couple of things to consider.
The major downside of this type of business include:
You are dependent on the prices set by your dropshipper.
If your product is readily available and easy to sell, you might find a lot of competitors in this industry.
Shipping problems, supplier errors, and inventory issues are also among the disadvantages of dropshipping.
This is the same as a standard eCommerce store, which is why we added them as minor disadvantages.
Elements That You Need To Start Dropshipping
Dropshipping isn't the perfect business, but it's great for entrepreneurs who want to start an online store.
So, what are the things you need to start that dropshipping business?
Element 1: Finding what you want to sell
Before you actually start selling, you need to figure out what you want to sell. Sure there are a lot of products to sell, but you cannot just sell everything under the sun.
The products you sell need to have high demand and you should be able to source them from a reliable supplier.
Element 2: Dropshipping products and suppliers
Of course, you should always start on finding the quality products that you can dropship.
Now, there are two things to consider:
The product – You have to think and find products that are in demand in your niche. Find a product that people want but don't have a lot of sources.
A reliable supplier – The supplier has a tremendous impact on your business. You are dependent on them to do business, so choosing the right partner is incredibly important.
Element 3: Your eCommerce store
After finding the right supplier and product for your business, you need to start an eCommerce store.
Most sellers do business on Amazon or eBay, but the competition there is stiff. So, I don't recommend it.
I do recommend setting up your own store. You can create your eCommerce store with your own personal touch of uniqueness. It doesn't take long or cost much either, so it's a win win!
You'll lose the built-in audience of Amazon, but it has definitely more advantages:
You can have your own branding – With your own store, you don't have to compete directly with sellers offering the same products, unlike in Amazon or eBay.
You can build long-term assets – With your own eCommerce marketing channel, you can create your email list, which is essential for marketing and growing your business.
You're in control – You can design and run your store, your way. Any issues with Amazon or eBay won't affect you.
Why WooCommerce Over Shopify?
Shopify is good at what it does, but is too commercialized and too expensive.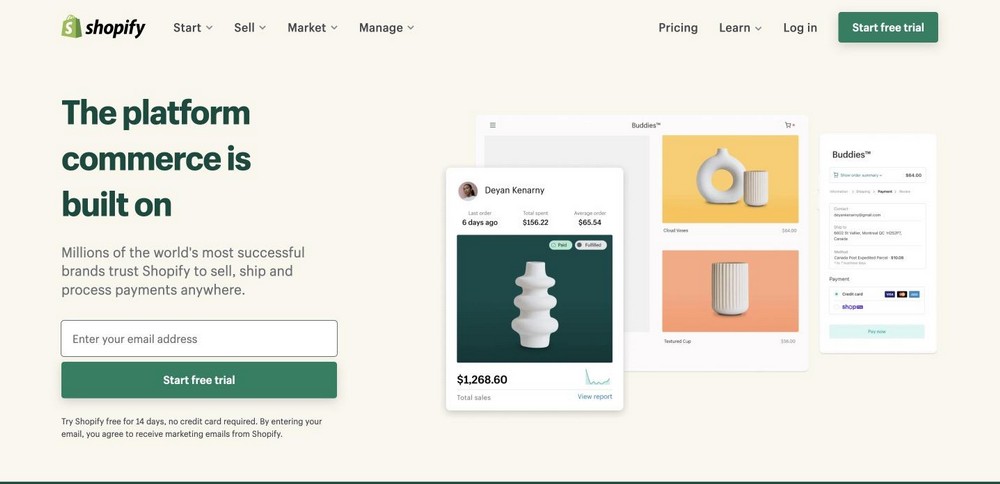 WooCommerce, on the other hand, is a free WordPress plugin you can use to build your eCommerce store.
It's one of the most popular eCommerce plugins in WordPress and delivers just about everything you'll need.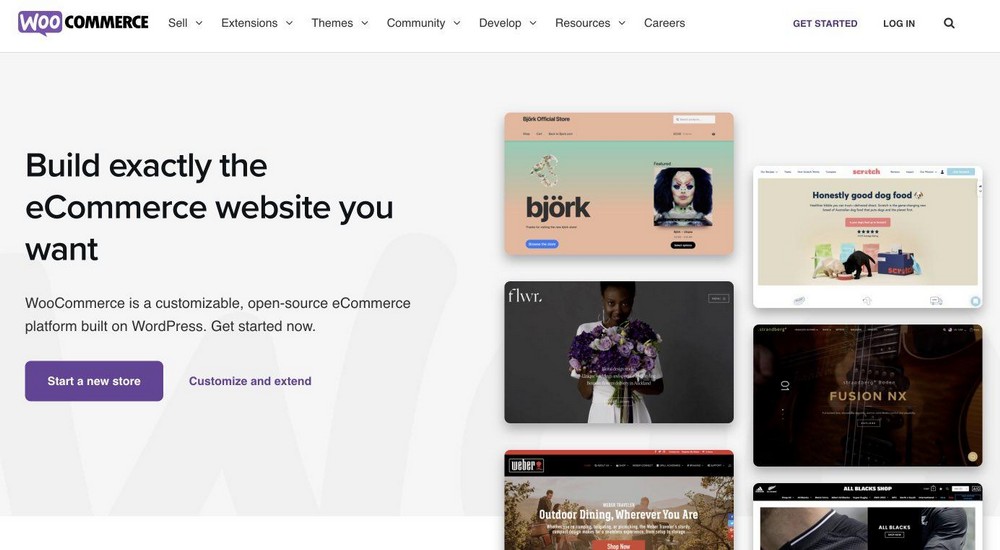 You can create and run a unique, professional online store from your WordPress website, as it doesn't require technical knowledge, and it's almost effortless to use.
Head over to our step-by-step guide on setting up a WooCommerce site, if you want to know more.
Main Reasons Why WooCommerce Is Better
There are several key reasons why WooCommerce is better than Shopify:
1. Pricing
WordPress and WooCommerce are free! All you have to do to run a WooCommerce store is to purchase your own web hosting. It only costs from around $5 per month, depending on the package that you select.
As the basic ingredients are free, you really can launch an online store with less than $100!
Better hosting and an upgrade to the WooCommerce premium version can come later when your business begins earning money.
Shopify requires $29 per month.
Shopify doesn't mind if your business is just starting or your sales don't grow; they're still going to take the $29 per month.
Premium Shopify themes start at $140 per month.
If you want to have more features to place on your store, they will surely charge a rate for whichever apps you want to add on the enhancement of your store.
So, if you're looking for a low cost startup, WooCommerce is the best.
2. Flexibility
WooCommerce might be free, but when it comes to features, it's the bomb!
WooCommerce offers more flexibility than Shopify.
With Shopify, you can only do what they want you to do with minimal access. But, on WooCommerce, you can do whatever you want, with full access to every aspect of your store.
WooCommerce and WordPress offer a lot of plugins that you can choose from, whether free or premium ones. You can select as many plugins as you want.
3. No product restrictions
WooCommerce is not just free when it comes to payment, but it also gives you the freedom to sell the products that you want.
Shopify asks you to abide by their terms of service, which means some items are not allowed to be sold on this platform.
Shopify also has a built-in payment system. If you prefer to use a different payment gateway, they will charge you 2% for every transaction.
Some products that are prohibited in Shopify are hair extensions, sex toys, e-cigarettes and other largely mainstream products.
When you choose to use Shopify, keep in mind that you need to abide by someone else's rules and if they decide to change their provisions, you're stuck.
WooCommerce is open-source software hosted on your web host. You are the one who will create your own rules, without any restriction on the products that you like to sell.
You can even choose from a variety of payment gateway plugins.
What You Need to Create a WooCommerce Dropshipping Store
Here are the things that you need if you decide to create your dropshipping store with WooCommerce.
1. Hosting and Domain Name
A domain name is typically the permanent address that identifies you on the internet. For example, mydropshipstore.com.
Your domain name must be:
Relevant
Memorable
Brandable
If you now own a domain name, the next thing on the list is web hosting.
Find a reliable hosting provider that will store your files in their servers. A powerful hosting service will make your WordPress/WooCommerce site run without issues.
If you haven't decided yet on web hosting, check out SiteGround because they offer:
Affordable prices – SiteGround offers competitive pricing for all hosting plans..
Great performance – Who wouldn't want to have quick page load times?
Free SSL certificate – One of the essentials on building an eCommerce store is an SSL certificate. SiteGround offers free SSL certificates to subscribers.
Easy WordPress installation – You can start building your store at your own convenience.
Excellent Support via live chat and phone – In case you need help, their support team is always there to help.
SiteGround also gives you an option to purchase your domain name for only $15 per year. Not bad, right?
2. WordPress and WooCommerce Plugins
WordPress and the WooCommerce plugin can be downloaded at WordPress.org for free.
If you choose SiteGround as your web host, they can install WordPress and WooCommerce for you. You can also do it yourself if you prefer.
3. A Conversion-Oriented WordPress/WooCommerce Theme
A WordPress theme provides the look and feel of your store. If customers like how your store looks and find it easy to use, they'll keep using it.
Premium themes can be purchased starting at $60 to $100, but if you are on a tight budget, there are plenty of free WooCommerce themes to choose from.
4. Optional: A Dedicated WooCommerce Dropshipping Plugin
This option depends on the type of business you want to build. You can manually list and manage your products or use a plugin to help. There is no 'best' way, just the way you like working.
There are dedicated dropshipping plugins available for WooCommerce, but they are purely optional.
How To Find DropShipping Suppliers and Products
Here are some things to consider to find the right supplier and products to maximize your profits.
How To Tell if a Product Is Good To Dropship
Two relevant pointers in choosing a product that has the potential to be successful in dropshipping include:
Products that are well-known in the market but have few competitors.
Products that have competitive supplier pricing so you can add enough markup to make a profit.
If you're a newbie to the dropshipping industry, what I recommend is to sell in a niche that you're familiar with.
You should find that much easier because you already understand the market and what customers are looking for.
Consider Products That Are Under $200
Start researching products that are under $200. Why? Because this price range is much easier to sell.
You'd rather pay $200 for a product rather than paying about $600, right? It would take a lot more time and effort to convince buyers to buy an expensive product.
Big ticket items require a level of trust between the customer and the retailer. A new store won't yet have that trust, that's why I recommend starting at the cheaper end.
Take consideration of refunds, too. If you sell your products which are lower than $200, some buyers who received a defective product will ask for a refund. Giving refunds lower than $200 is not too painful.
Be Aware of the Size of the Product
It's crucial to consider the dimensions of the products that you will sell. Most of the products are from China, which will take more days before it arrives.
If you choose a large product, shipping fees will be much higher, which you'll have to pass on to customers.
Some shipping providers have a limit on the size and weight of the products. Like ePacket shipping, they can only ship a maximum of 2 kilograms (4.4 pounds), depending on the dimensions.
If you are planning to purchase products from AliExpress or any other Chinese dropshipping suppliers, consider the weight and dimension of the products before you stock it.
Where To Search for Products
There are several ways to figure out what to sell.
Here is the easiest and most efficient way to figure out the products that are already selling well:
Go to Amazon Best Sellers. You will find a lot of products that are already selling well.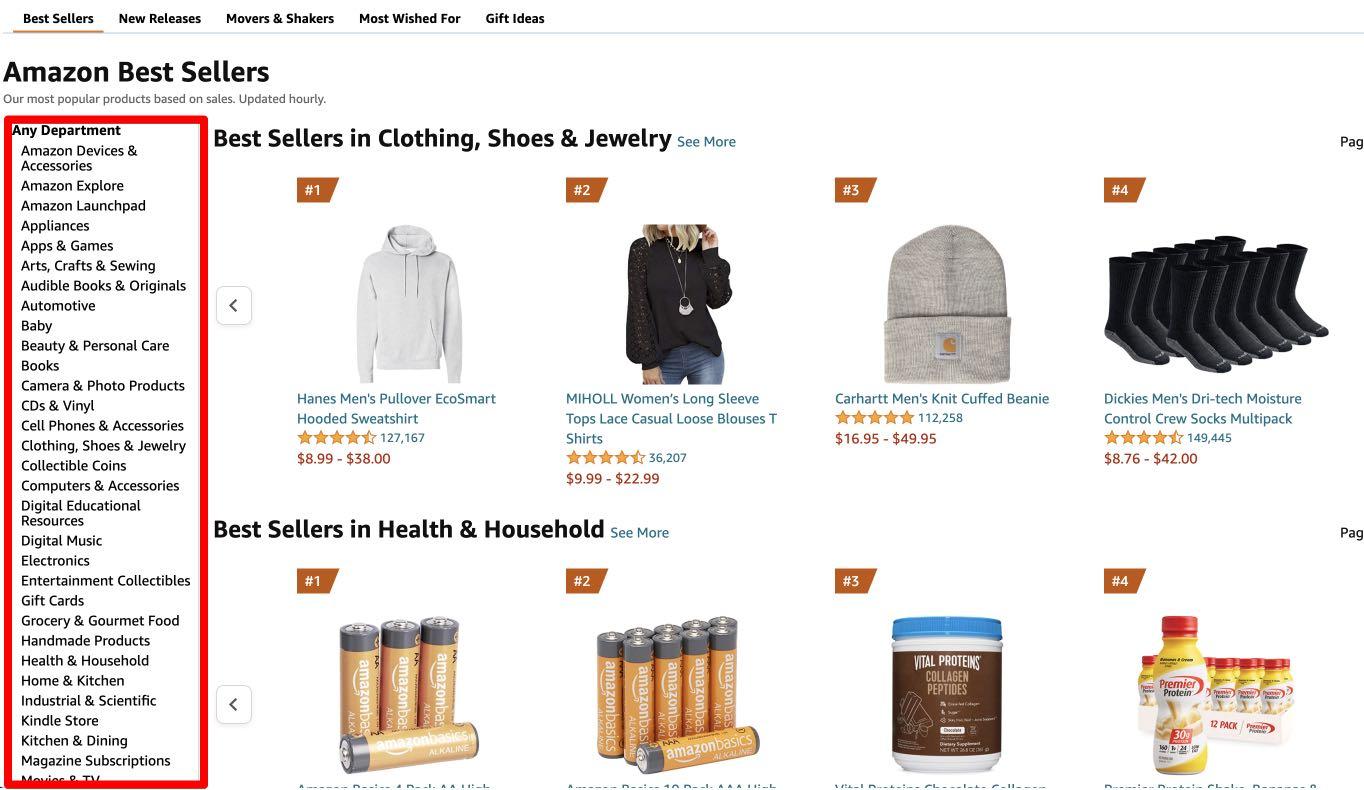 From the right sidebar pick any category you like. Here, you can find a lot of products that are selling really well. You can judge the number of sales by looking at the ratings a product has received.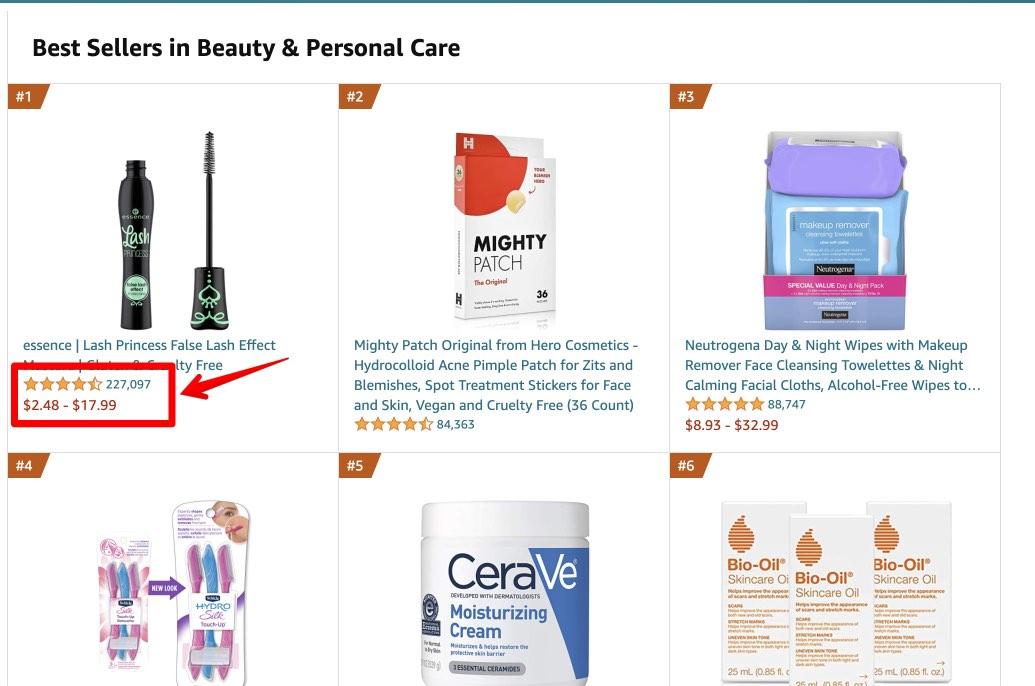 Typically about 0.5 to 3% of buyers leave a review on Amazon. For example, if a product has more than 200,000 ratings, you can assume that the product has been sold at least a million times. That's a lot of sales"
You can choose any products here or pick a sub category that you find more comfortable with from the sidebar.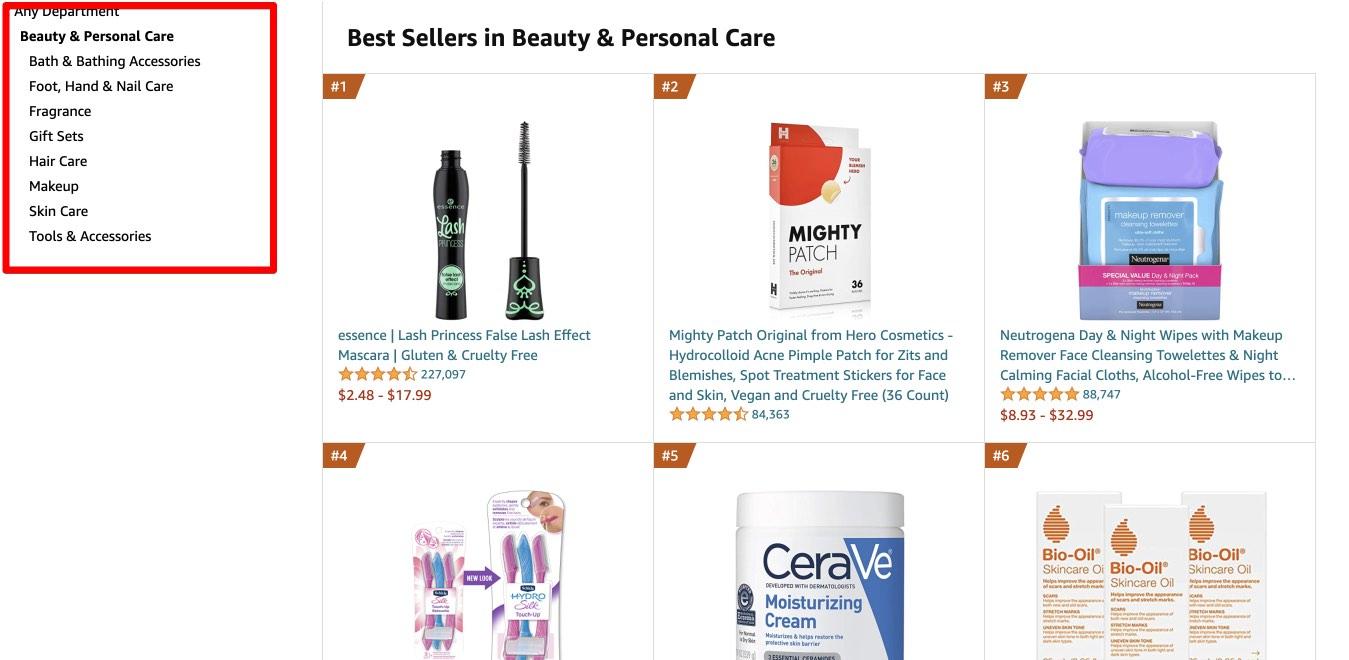 You can pick any of these products and find the dropshipping suppliers by researching online.
If you need more ideas for products to dropship, you can check out some recommendations here:
You can look at the trending products on social shopping sites such as Wish, Massdrop, and Fab.
Consider using keyword research tools such as Keyword Planner and KWFinder to know which products are mostly searched in Google. If you want to see the demand changes of a product, try using Google Trends.
Finding Dropshipping Suppliers
Once you're done deciding the products you want to sell, start searching for the best suppliers.
Here are some recommendations:
AliExpress – The most popular online source of goods from China. You can find a dedicated WooCommerce plugin that directly connects you to the suppliers in AliExpress.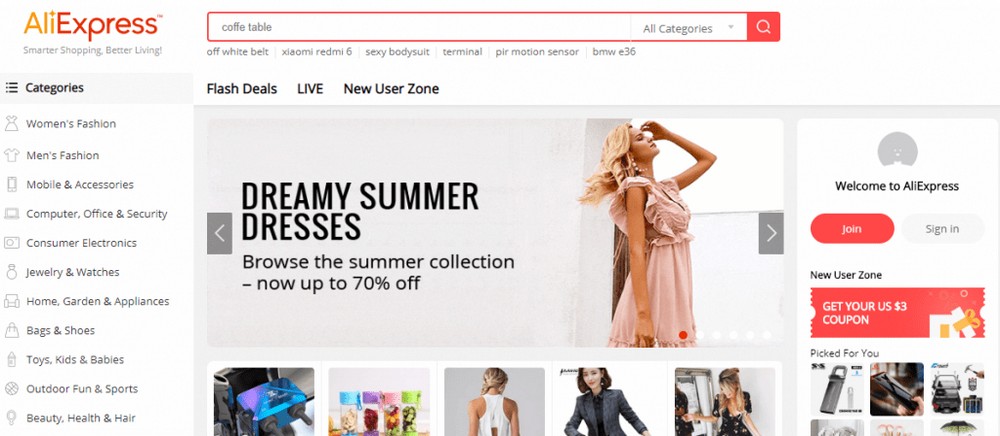 SaleHoo – Helps you to research good suppliers for your products through their supplier directory.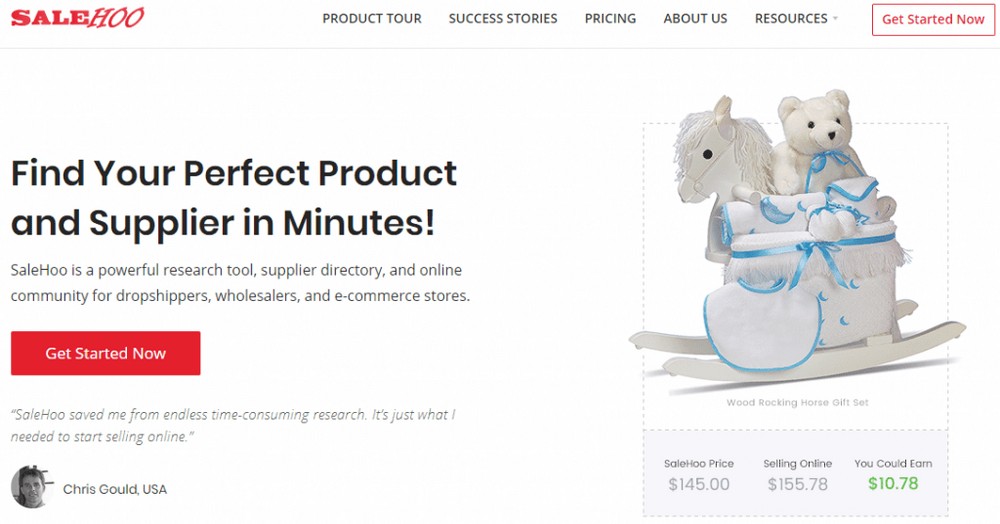 WorldWide Brands – A large directory of certified wholesalers and dropshippers. You have to join the site though. That costs $224 for lifetime access.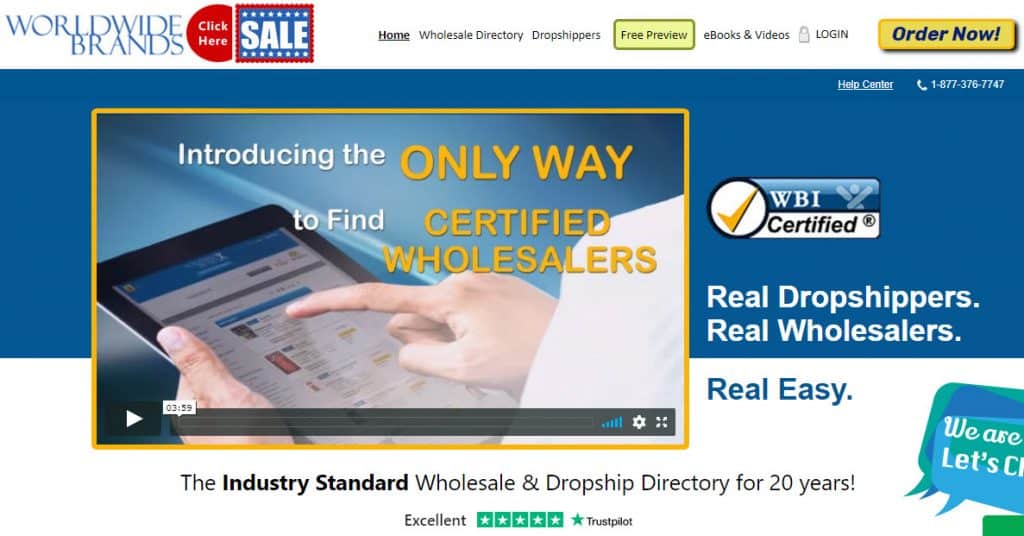 Local TradeShows – Attending trade shows is also a good avenue for meeting different suppliers and manufacturers.
Google – Of course! Google has it all. The only thing is it might show a not-so reliable supplier. Make sure you check each dropshipper before committing, just to be sure.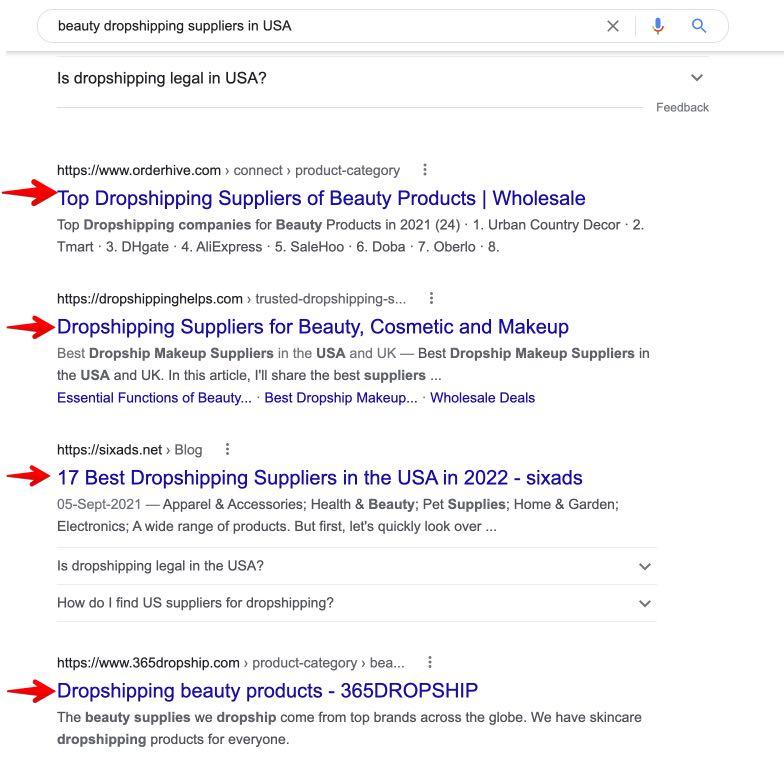 Make sure any supplier you work with is dedicated to keeping to schedule, maintaining a healthy relationship and good communication.
Also ensure the quality of products is consistently high enough to bring satisfaction to customers.
Step-by-Step Guide to Creating Your Dropshipping Store Using WooCommerce
1. Sign Up for Hosting
If you're still at the planning stage of your dropshipping business and haven't got a hosting yet, SiteGround is one that I recommend.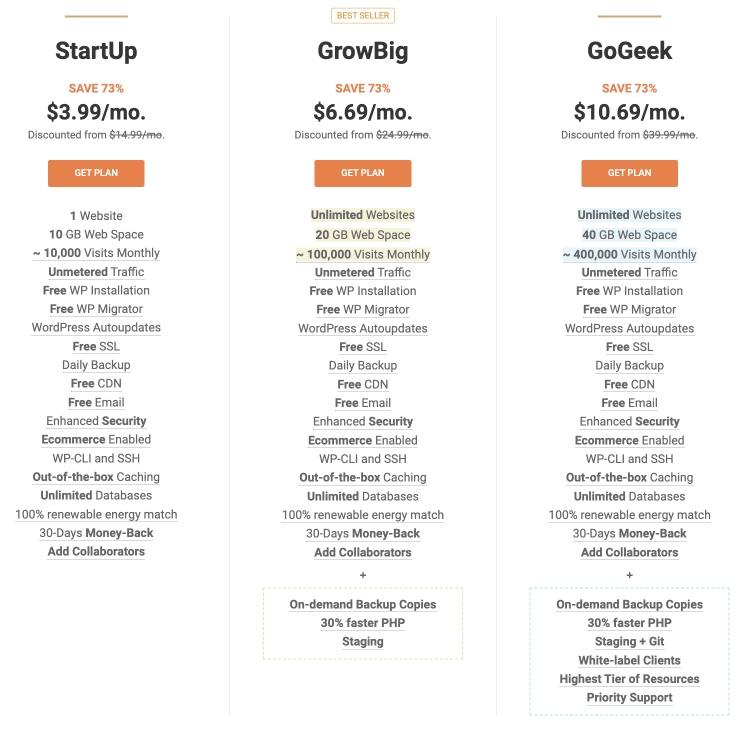 In the signup process, you can start registering your domain name for your eCommerce store. It will only cost you around $15.95 per year.
If you already have a domain, you can simply select the "I already have a domain" option.
Fill out the basic account details and payment information form to complete the registration process.
Once you're done, you can now start installing WordPress and the WooCommerce plugin. Since you're using SiteGround as your host, installing WordPress and WooCommerce is very easy. Just a few clicks and you're done with the first step!
2. Configure WooCommerce
At this stage when WordPress and WooCommerce plugin are installed, you can now configure WooCommerce from your WordPress dashboard.
Simply go to the WooCommerce Setup Wizard and work through each step. The wizard walks you through everything you need to do to set up the basics of your store.
Store Setup Tab
This stage is entering the basic details of your store like the address or location, the currency you accept as payment and type of products you will sell.
Since you're into dropshipping, select physical products.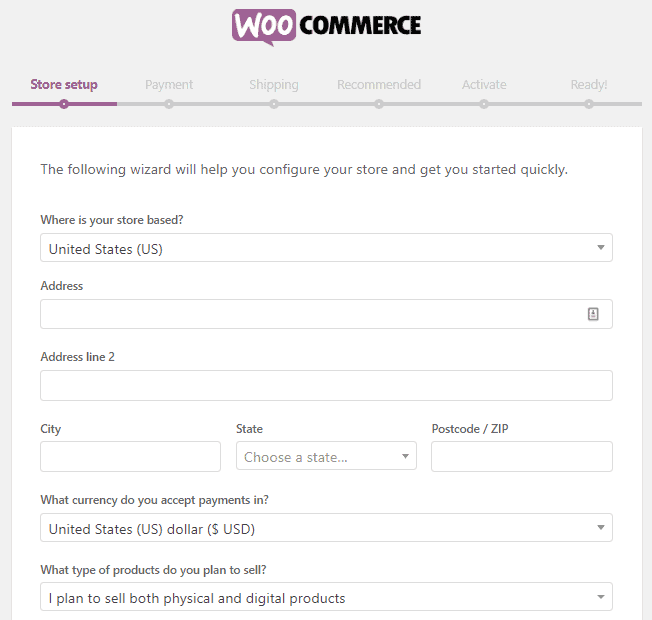 Payment Tab
In this section, you have to configure which payment system you want to agree on. By default, they have Stripe and PayPal as the payment gateway.
If you want to use Stripe, WooCommerce can set up a Stripe account for you. Just tick the checkbox and enter your email address.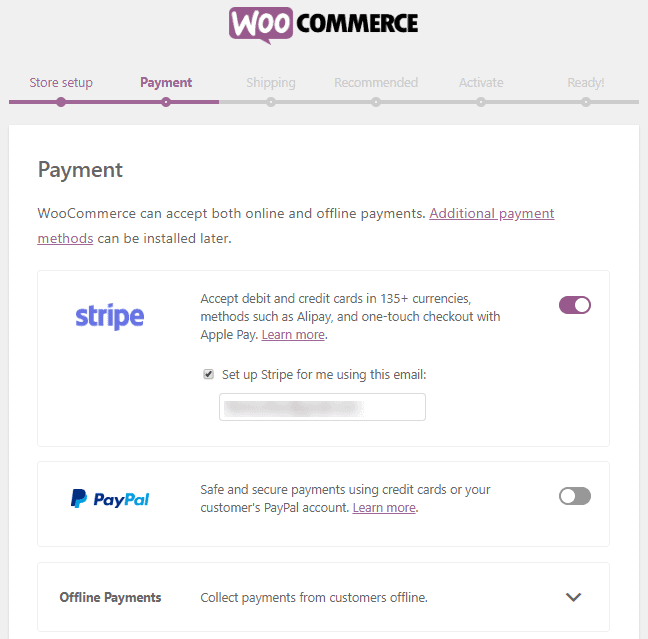 Shipping Tab
For newbies, you can choose either Live Rates or Flat Rate option on the shipment. But, as your business grows, you have to establish your shipping rate options since each dropshipping supplier is different.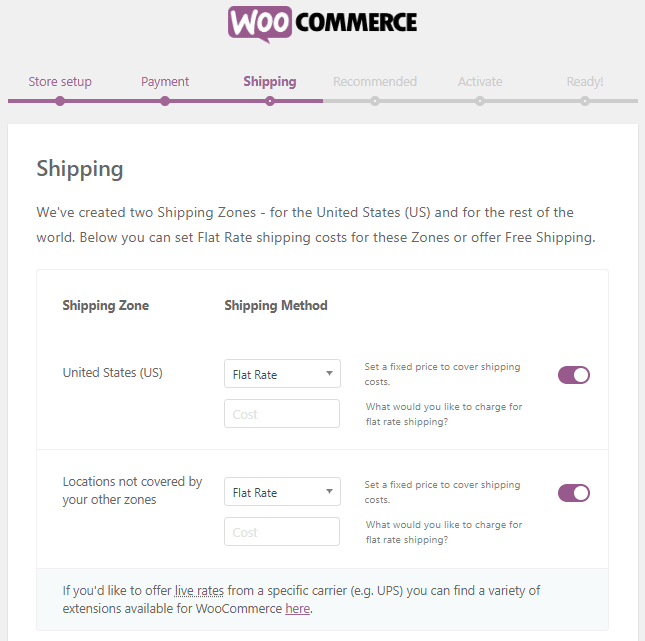 Recommended Tab
On this tab, I suggest unchecking most of the options since there are much better options that you can use for your online store.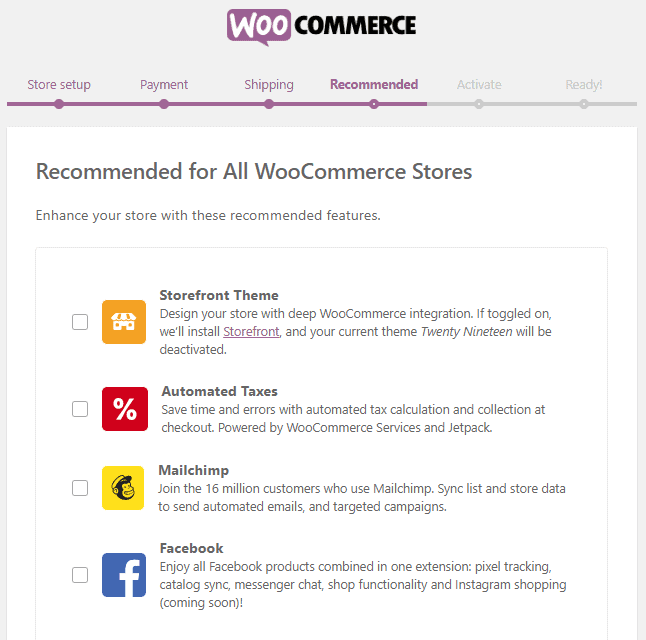 Activate Tab
If you choose the automated tax calculations and live shipping rates, you will be asked to activate Jetpack. But, if you don't want this to be installed on your website, you can click on the Skip This Step link.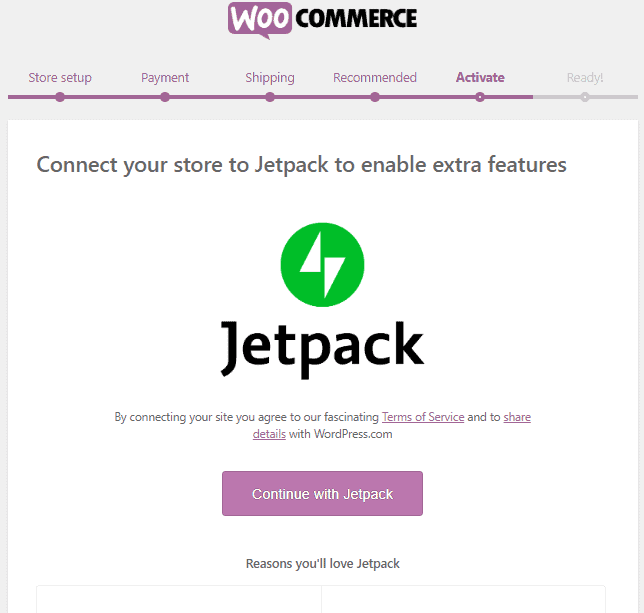 Once you're done configuring WooCommerce, you'll get a success screen.
You can now move forward to selecting a theme for your online store.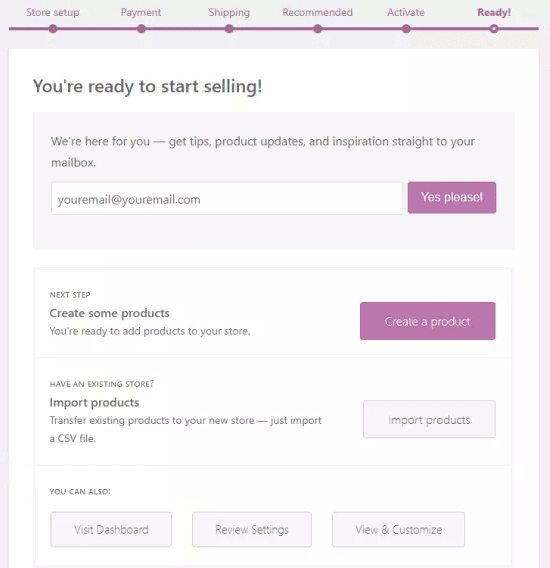 3. Choosing Your DropShipping Theme
Picking a great theme will have a monumental impact on the conversion rate of your website. It will attract more customers and website viewers and improve their experience while on your site.
I recommend using the Astra theme. It's well-known as the fastest and most reliable free WordPress theme around.
As luck would have it, we have a comprehensive review of the Astra theme you might want to check before installing it.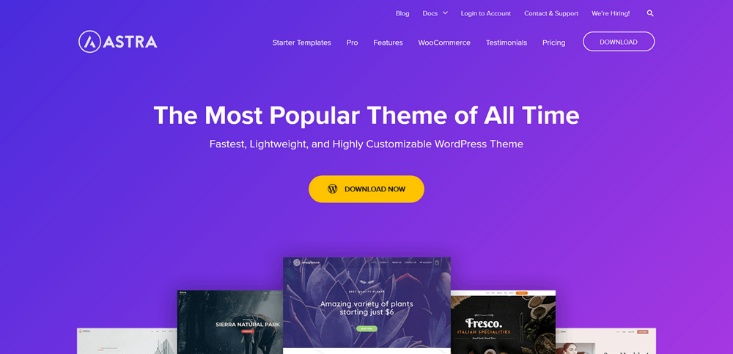 Using Astra as your website theme will save your time in customizing your website. It provides tons of layouts that you can manage with your personal touch.
It is a user-friendly theme and you don't have to learn code to make your store look amazing.
You can customize it easily and hassle-free using pre-built websites that you can choose from and customize using your favorite page builder.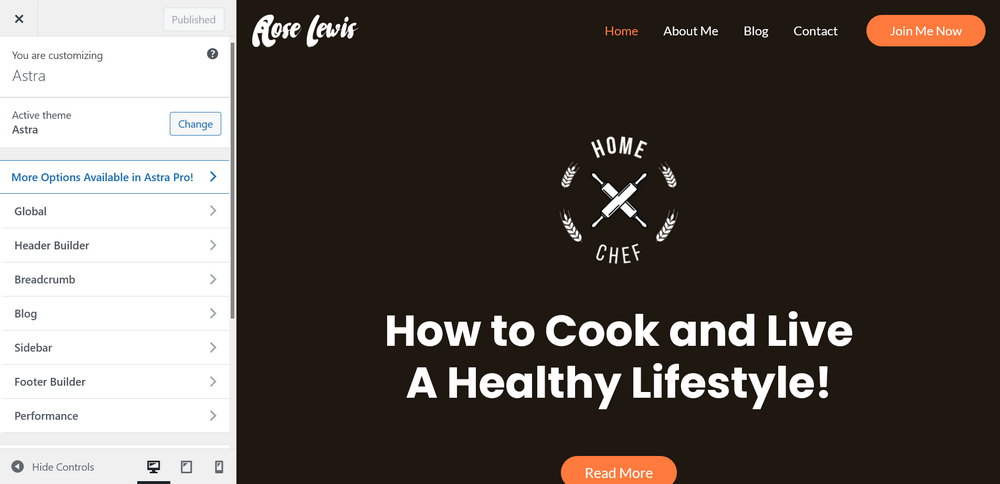 4. Start Adding Your Products to Your Store
Once you're done configuring your website and choosing the right theme, it's time to add your products!
Adding products mainly depends on which type of product you are selling.
If you're selling only a few products, you can use the default WooCommerce system to manage your products.
Simply go to Products then Add New in your dashboard and start completing the product information.

At the lower section of the product page, you'll see the Product Data section where you can select the product type, pricing, shipping, and other options.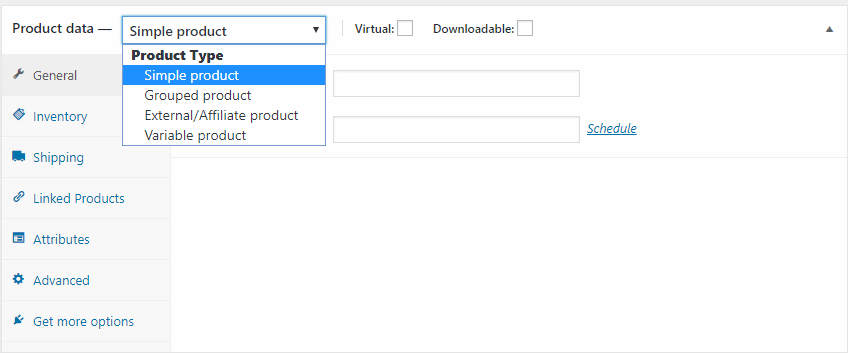 Once you're finished, click on the Publish button.
If you want to add more products, simply repeat the same process until everything has been listed.
I'd recommend using WooCommerce Dropshipping Suppliers Pro to help manage your products.
You can create a list of all your suppliers, as well as assign them to corresponding products that they ship for you.
You can also send automatic notifications to your suppliers when someone buys the product from your site. You can even import reports of your product inventory.
If you are getting your products from AliExpress, you might consider a WooCommerce dropshipping plugin that allows you to run your dropshipping store on autopilot.
You can try the WooDropship plugin for free for 7 days. After the trial period, pricing starts at $14 per month.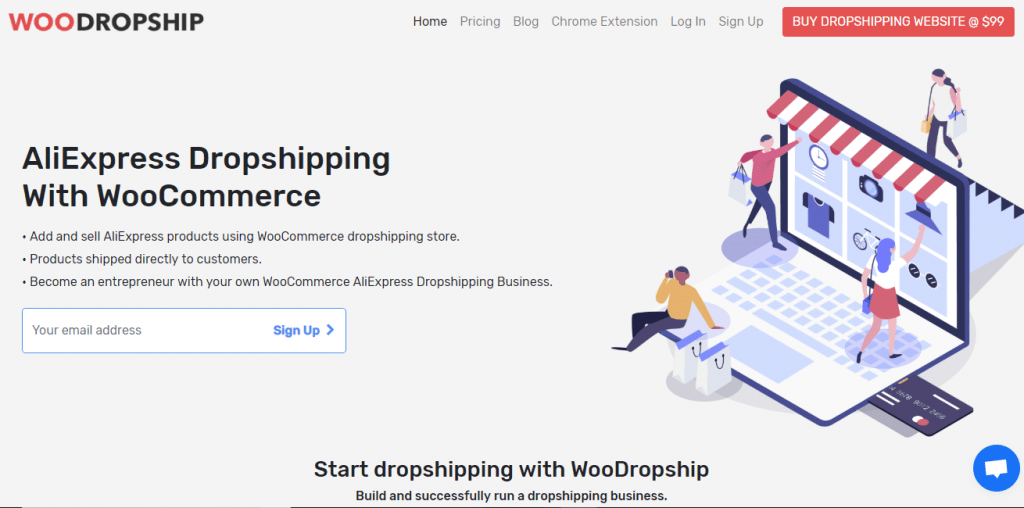 What does it do? Well, you can automatically add AliExpress products to your WooCommerce store and decide your own pricing.
You'll also receive automatic notifications, once the product you're sourcing has a price change or zero stock, so you can immediately update your store.
You'll also be able to access product images from AliExpress and edit them using the in-app image editor.
Order fulfillment is also automated, which means once your customer buys from you, the product is automatically added to AliExpress cart with the customer details and it ships for you.
5. Other WooCommerce Plugins That Can Help
You already have a full-functional dropshipping store. But since you're using WordPress and WooCommerce, you can install some more plugins to help you develop your business.
What Is AliDropship?
Another plugin that you can use to integrate AliExpress with your WooCommerce store is the AliDropship.
WooDropship and AliDropship have few common features, but AliDropship functions in both WordPress and WooCommerce, while WooDropship is for WooCommerce only.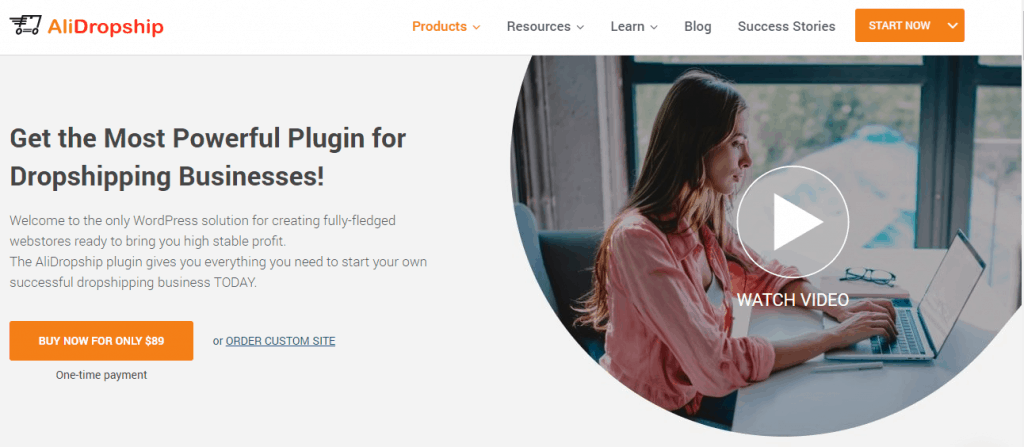 It is also one of the most well-known eCommerce plugins for AliExpress dropshipping business model.
AliDropship gives every entrepreneur the opportunity to sell products using the huge AliExpress product range.
It offers a wide variety of features such as unlimited product importing, unlimited automated order fulfillment, pricing automation, auto-updates of product information, and much more.
AliDropship Pricing
AliDropship has a one-time membership fee starting from $89. This includes built-In themes, product customization, unlimited number of products, product variations, and WooCommerce support.
You can still select tons of themes at WooCommerce by selecting the WooCommerce version of AliDropship plugin. The one-time payment membership fee includes all features without limitations of what you want to use.
AliDropship best features:
Prebuilt themes – As a newbie, you can simply start your dropshipping store with its pre-built themes. You can also integrate WooCommerce for a more open source and customizable system.
Chrome extension – AliDropship has a Chrome extension where you can automatically import AliExpress products directly to your online store.
Automation – It provides data entry automation for fulfilling orders.
Easy installation – You can install this plugin by simply downloading the zip file and uploading the plugin to your WordPress website.
100% store ownership – Unlike any other plugins, AliDropship store ownership is guaranteed since it is run through the use of WordPress website.
Importing product reviews – Reviews are incredibly important for encouraging people to buy. Social proof is an essential ingredient for any eCommerce website.
How to Install the AliDropship Plugin
Once you've purchased the AliDropship Plugin, you can go to your WordPress dashboard to install it.
In the Plugins menu, click on Add New and Upload Plugin. Browse the .zip file and click on Install Now.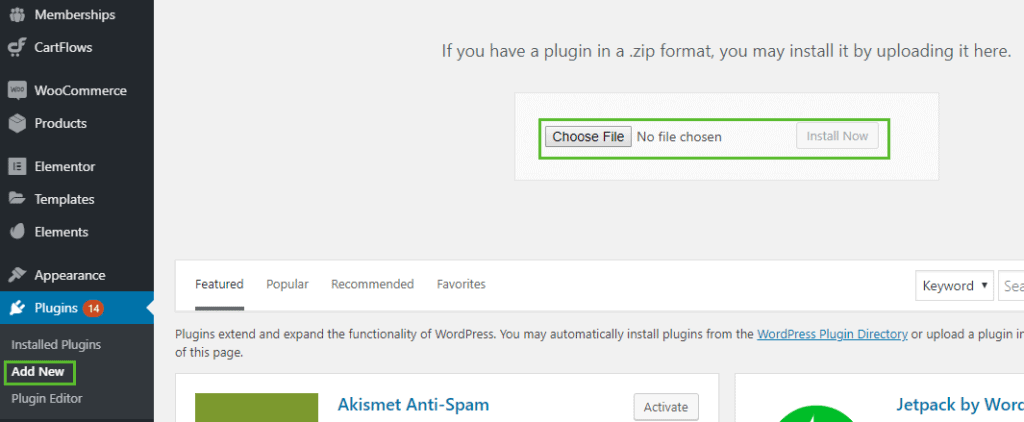 Once installed, you can Activate the plugin.

Please note that this plugin does not work with WooCommerce themes, so you have to switch to the AliDropship built-in themes. There are free themes that you can simply download and install on your website.
Once the theme is set up, you can now enter your license key and activate.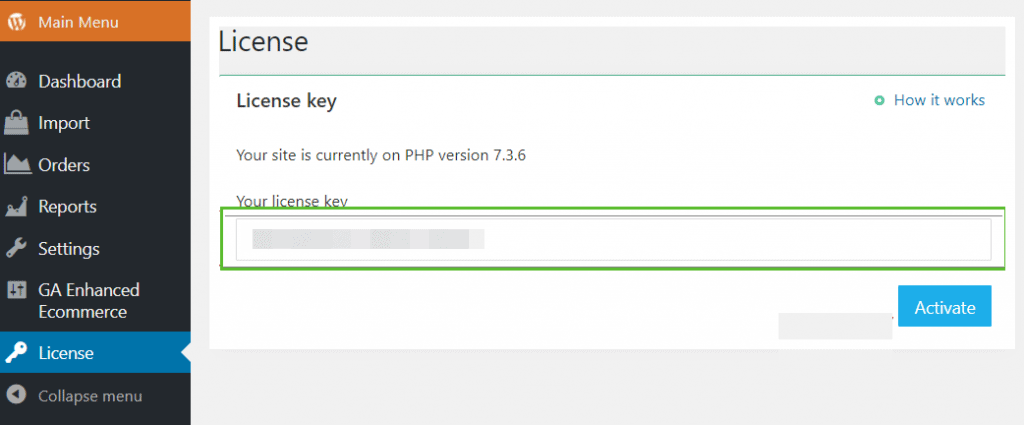 How to Promote Your Store
Once you set up your dropshipping store, it's important to know how to promote it. After all, you can have the best products and the best prices, but if no one knows about your store, you won't make any sales.
Here are five most effective methods of promotions that you can take to sell your products online.
Social Media Marketing
One of the most important aspects of digital marketing is social media marketing.
By creating profiles for your store on various social media platforms and creating the right content, you can reach a large number of people who may be interested in buying from you.
Platforms like Instagram and Tik Tok are the most viable. However, you can also create profiles on YouTube or Pinterest and start creating helpful content that attracts your target audience.
Search Engine Optimization
Another important strategy that you can use is Search Engine Optimization (SEO). This refers to optimizing your content so that it ranks higher in search results of Google, Bing or any search engine that your target audience prefers.
This can be done by including the right keywords in your titles, descriptions, and throughout your content.
This is a long term but highly efficient strategy as every piece of content you create drives traffic for a very long time.
Influencer Marketing
Influencer marketing is a form of marketing where you partner with people who have a large following online and get them to promote your products or services.
You can do so by finding influencers in your niche and reaching out to them. The influencers usually charge for the promotion so you do have to invest in the marketing here.
Facebook Advertising
Facebook is one of the most popular platforms in the world. ou can use FaceBook Ads (eg. Facebook ads comments, videos and images) to promote your products directly on peoples' feeds and get them interested to buy.
This form of advertising works very well when you are targeting a specific audience that is likely to be interested in buying your products or services.
The Fb ads library is an additional helpful resource to take into account while using Facebook Advertising. This library allows you to view ads that your competitors are running on Facebook, giving you insight into their strategies and potentially inspiring new ideas for your own campaigns. By analyzing the Facebook Ads Library, you can also get a better understanding of what types of ads are successful within your industry and use that information to create more effective ads for your own business.
You can also advertise on Instagram and other audience networks of Facebook through the Facebook advertising dashboard.
Google Advertising
Google advertising is another popular form of digital marketing. You can use Google Ads to promote your store on a pay per click basis.
This means that you will only be charged when someone clicks on your ad and visits your website or product page.
This is also a targeted way to do marketing as the ads show up for users who are likely to be interested in buying your products.
You can also promote your products on YouTube, Google Shopping and blogs that allow Google ads.
Conclusion
Dropshipping is an excellent way to begin your retail empire. The barrier to entry is low, WordPress and WooCommerce are free and there are lots of resources out there to help.
WooCommerce and AliDropship are both great plugins to use. But if you're a beginner with limited capital, I suggest that you just use WooCommerce, since it's a free and feature-rich plugin.
If you want to be hassle-free in managing product uploads and coordinating with AliExpress suppliers, you can invest in AliDropship plugin. Their wide array of features and themes are the irresistible bonus to this investment.
It isn't mandatory though, but something to bear in mind as you plan your new venture.
However you set it up, plan properly, use free tools wherever possible, a free theme like Astra and a few hours of your time and you can have a fully operational dropshipping store!
Have you tried dropshipping? Do you earn enough to make it worthwhile? Have any advice to add?