10+ Best WooCommerce Payment Gateway Plugins
You're in business not just to serve your customers, right? Of course, you want to bring in more sales. It is important that you choose the best payment method for your business. That is why in this post, I'm going to walk you through the best WooCommerce payment gateway plugins for your WordPress website.
WooCommerce allows you to build an online store with your WordPress website. You can add your physical products, digital products, and subscriptions. But, only few default payment options are integrated with WooCommerce. Don't worry because there are a lot of free and premium WooCommerce payment gateway plugins that you can choose from.
What is a payment gateway and how to decide on it?
A payment gateway is simply a web-based program that allows you, as a business owner, to accept and process payments such as debit and credit cards. So, if you're running an online store, you need a payment gateway. But, if you only want to accept payments in your physical store, then you don't need a payment gateway.
Now, there are two main types of payment gateways:
Redirection gateway
Direct gateway
When a customer needs to leave your website when paying and then gets redirected to the company's website that manages the payment gateway, that is called redirection gateway. It's a best option if you don't want to be responsible with handling your customers' personal and credit card information.
On the other hand, when a customer pays directly on your website, that is called direct gateway. It's the best option for most businesses as it is more professional and it helps build trust among your customers. But, please make sure that your website security is always up-to-date.
Another important thing to note is that your payment gateway must be able to accept transactions from your country and the country of origin of your customers so that there won't be any conflict. The best solution to prevent this from happening is if you try to mix and match your gateways. You can also set up a gateway that covers most of your customers and you can offer alternate gateways.
What are the best WooCommerce payment gateway plugins?
1. WooCommerce Stripe Payment Gateway
If your business caters to different countries of the world, then WooCommerce Stripe Payment Gateway is perfect for your WordPress website. It conducts businesses in 32 countries. That's almost anywhere in the world, right?
It accepts credit card payments directly on your store. It accepts Visa, MasterCard, American Express, JCB, Diners Club cards, and even Bitcoin. It also has Web Payments API integration where your customers can easily pay through the payment details set up on their mobile devices or browsers that support Web Payments API.
It's free. You only get charged when you earn money and these earnings are transferred to your bank within 7 days.
2. WooCommerce Paypal Checkout Payment Gateway

When it comes to payment processing, PayPal is among the most trusted and widely used payment gateway.
PayPal checkout lets you sell your products and subscriptions online through its add-on In-Context Checkout. This add-on helps you meet security requirements for your eCommerce website without changing your website's theme.
It uses a modal window that is hosted on PayPal's servers but your customers will be redirected back to your website after their checkout.
You don't need any API keys as it is very easy to connect to PayPal with the Integrated PayPal Setup (Easy Setup).
3. Amazon Pay WooCommerce Payment Gateway

If your customers also order from Amazon, then you can also add Amazon Pay to your WooCommerce website. Amazon Pay allows millions of Amazon customers to order from your website using the information they have on their Amazon account.
With Amazon Pay WooCommerce plugin, you can have the following features:
A customized "Thank You" page when your customer completes the transaction
Amazon Pay Transaction ID
Seller Order Reference ID
Transaction History Log
Mode of Transaction Sandbox and Live
4. WooCommerce Square

Square is best for small businesses that sell online and in physical store. It processes major credit cards, Apple Pay, and Android Pay.
With WooCommerce Square, you can sync your inventory between WooCommerce and Square POS. It also allows you take payments directly on your online store.
One thing to take note before using this plugin is that your website should have an SSL certificate.
5. PayPal for WooCommerce

PayPal for WooCommerce plugin allows you to add PayPal payment options to your WooCommerce website. With the seamless PayPal integration with WooCommerce, all your possible transaction data are logged into both PayPal and WooCommerce, making it easier to manage transactions from either PayPal or WooCommerce order history.
It also supports WooCommerce payment tokens so that your buyers have the option to save their payment information for easier and faster checkout once they order again from your store.
And, if you've been getting sales of about $ 1,000 per month, then you get a free upgrade to PayPal Payments Pro.
6. WorldPay for WooCommerce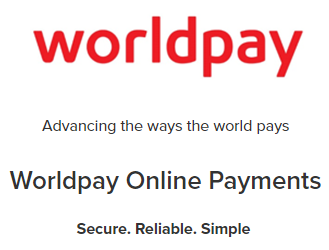 The WorldPay for WooCommerce plugin allows you to accept credit card payments through a secure hosted payment page even if your website does not have an SSL certificate. It accepts major debit and credit cards such as MasterCard, Visa, Amex,JCB, and Diners.
This is a type of redirection gateway where your customers are taken to WorldPay for them to make a secure payment transaction. Once they're done with the payment, they will be redirected back to your website's Thank You Page.
7. Mollie Payments for WooCommerce

With Mollie Payments for WooCommerce plugin, major payment methods are supported. These include credit cards (Visa, MasterCard, Amex, Cartes Bancaires of France, and CartaSi of Italy), debit cards (V Pay and Maestro), European, local and international payment methods, and even pay after delivery payment methods.
It also supports full and partial payment refunds. You can also configure your payouts to daily, weekly, monthly or customized payout. It also support WordPress multisite and WPML.
It's free to use. There's only a fee when your customers checkout.
8. Braintree for WooCommerce

Braintree for WooCommerce is developed by Payment Plugins which is an official partner of Braintree and PayPal. This plugin accepts credit cards, PayPal, PayPal Credit, Apple Pay and Google Pay.
It's completely free and you can choose or even create your own custom forms.
9. WooCommerce USAePay Payment Gateway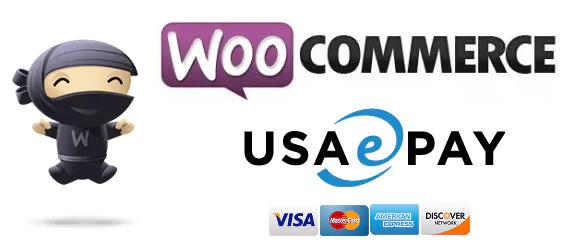 With WooCommerce USAePay plugin, you can accept standard payments, subscriptions, and recurring payments.
Your customers can securely pay directly from your website. They also have the option to save their card information for faster checkout in the future. The good thing about it is that the sensitive card information is not stored on your website.
You can also create and manage your products that have recurring payments.
10. Cryptoniq Crypto Gateway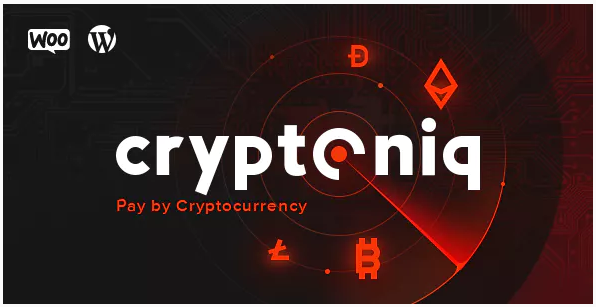 Cryptoniq is a WordPress plugin that allows you to receive cryptocurrencies as payments. It supports 4 popular crypto coins such as BTC, ETH, LTC, and Doge. So, if your customers are into cryptocurrencies, then you might want to add this as a payment option.
It uses a Decentralized Payment Method where you simply add your wallet addresses to the options panel and your customers will send directly to your address. This means that the payment is direct and you don't need any third-party service. Also, there are no withdrawal fees.
11. WooCommerce Pesapal Payment Gateway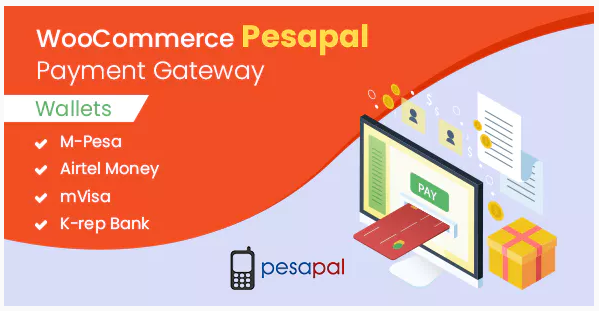 WooCommerce Pesapal Payment Gateway plugin allows you to accept payments through e-wallet and mobile wallet such as M-Pesa, Airtel Money, and mVisa.
It actually supports African countries such as Kenya, Uganda, Zambia, Zimbabwe, Rwanda, Tanzania, and Malawi. So, if you are from these countries, you might want to try this plugin. The currency is set to your country's currency by default.
Conclusion
Payment gateway plugins are great to install especially if you are running an online store and you wish to accept online payments. And the best payment gateway depends on how you operate your business.
Choose from among the plugins I've mentioned above based on what you really need for your business.