WordPress Plugins to Boost You Up in Affiliate Marketing
Filling your plate as an affiliate? Get these WordPress plugins to step up your success in making money online thru affiliate marketing.
If we count the ways of how you can earn cash off your website, then affiliate marketing still outshines other 'make money online' methods. It remains one of the booming cash-machines nowadays where you can have a steady stream of passive income. Basically, you get a commission when someone purchases the online retailer's product via your referral link.
If you're running a WordPress website or a blog, it's a good avenue for growing your affiliate marketing business. You just have to choose the best plugin for you.
What is Affiliate Marketing?
Affiliate marketing is a kind of referral arrangement where an online retailer or advertiser gives commission fees to affiliates for every sale that they bring to their website.
For example, you decided to work with Amazon as it's a well-known online shopping carrier. You'll have to review the products that they offer and put the Amazon referral link on your website. Once the customer clicks it and purchases a product from your site, a percentage of the sale will be given to you.
One technique is creating a series of landing pages to drive your audience and promote the products. Many affiliate marketers are doing business full-time and earning a serious amount of cash.
So, alongside your marketing strategy, your website requires the best affiliate marketing plugins to take your business to the next level.
Best Affiliate Marketing Plugins For Your WordPress Website
1. WPForms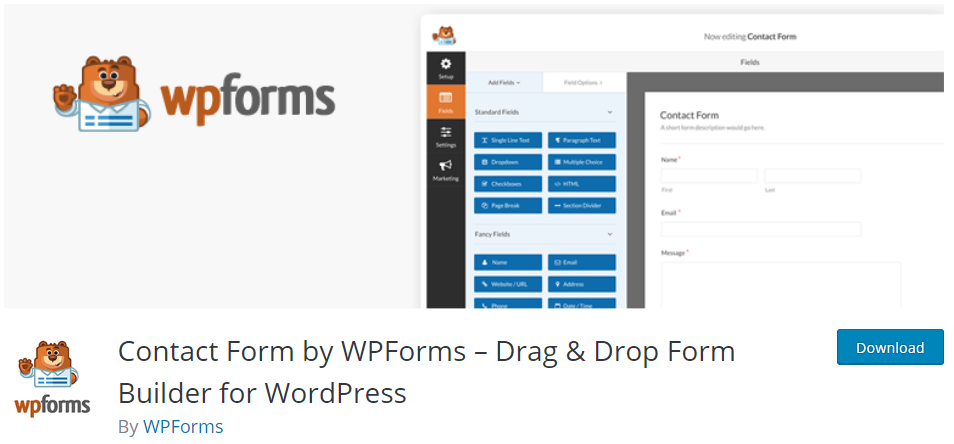 WPForms helps you do two vital parts of the success of your affiliate marketing business.
First, to build a contact form so you can quickly get in touch with your customers in case they need some more information or clarification about the products that you're promotions.
Second, to create an email list by asking web visitors to fill out the form and subscribe to your newsletter. So, if you're regularly publishing blog posts to promote your products, you would want to let your customers know about the latest update of these products.
WP Forms allows you to easily and quickly build contact forms with its drag-and-drop feature. You can even select from several pre-built form templates. It's also 100% responsive.
You can use it for free, or if you want more advanced features, it's premium plan starts at $79.00 per year.
2. Pretty Links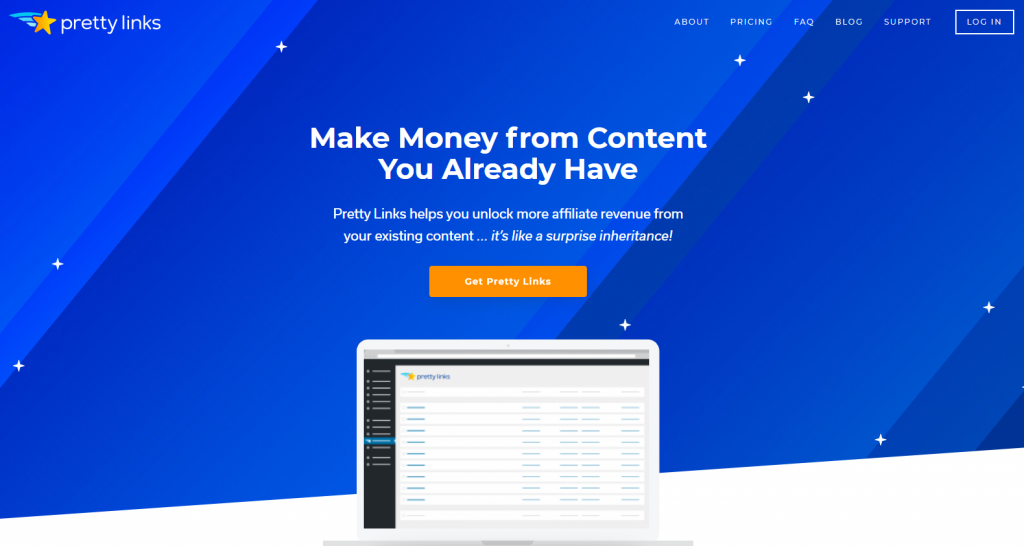 As the name suggests, Pretty Links make your referral links look better by shortening and customizing them to make them look clean, memorable, shareable, and speakable. Shorter links are way better than longer ones since long links confuse your customers and might think it's a scam.
You can get Pretty Links starting at $59 per year for a single WordPress website, $99 per year for up to 5 sites, and $199 per year for up to 25 sites.
3. ThirstyAffiliates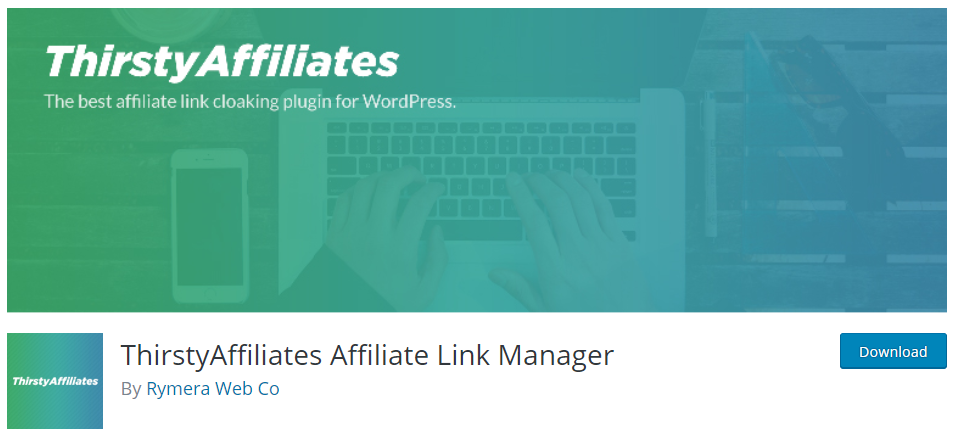 ThirstyAffiliates plugin helps you with managing your affiliate links. For instance, there's a change on your links, and you need to update them, you can go to the control panel right away, and you'll see all the affiliate links on your website. You can conveniently fix the links to the correct ones.
Another good thing about this plugin is that it uses proper custom post types so that there will be no database bloat or link clashes. You can also add images to your affiliate links and track every click.
It's also a free plugin. But, if you want to unlock its pro features, including geolocations, CSV import/export, automatic link health checker, automatic keyword linking, and much more, you can get it for as low as $49 in a single site. If you have multiple affiliate websites, you can purchase its $79-plan for up to 5 sites or $149 for unlimited sites.
4. EasyAzon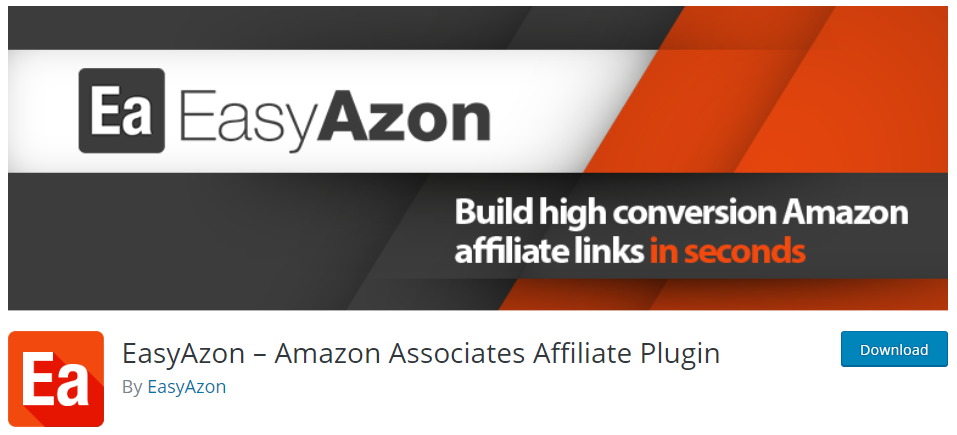 If you're an Amazon affiliate marketer and manually searching for products and creating the links from within the Amazon website, then I would suggest using the EasyAzon plugin.
With EasyAzon, you can automatically create affiliate links to any Amazon product. It even helps you find products that are within your chosen industry or niche. To make it easier for your customers to buy from your website, you can also add Amazon's 'Buy It Now' button.
EasyAzon is another free plugin. But, if you have multiple sites and you want more pro features, such as 'add to cart' functionality, image affiliate links, product popups, automated affiliate link cloaking, you can purchase for only $47. If you are an agency building affiliate websites for clients, you can get it for $67.
5. OptinMonster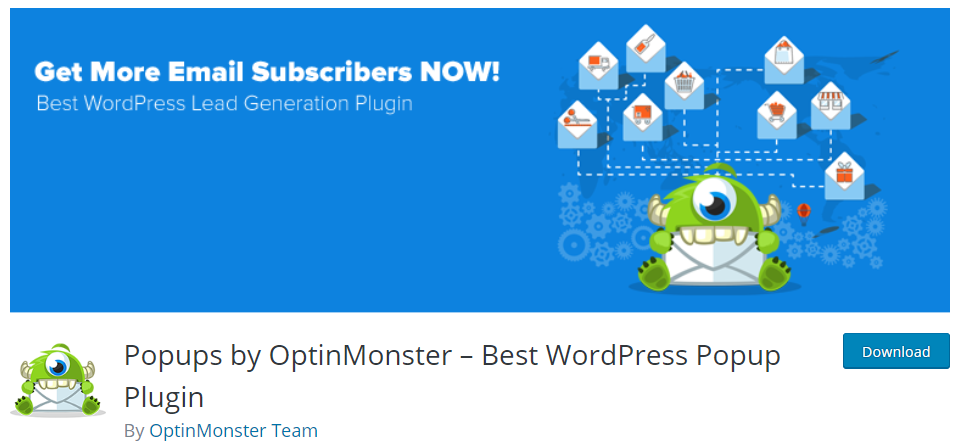 If you want to grow your email list through popups and other high converting optin forms, then you can count on OptinMonster.
At first glance, it is a standalone application, meaning it can be integrated with all website platforms aside from WordPress. You need to create an OptinMonster account to be able to take advantage of the features of this plugin.
With OptinMonster, you can create custom types of campaigns such as popup forms, exit-intent popups, slide-ins, floating header and footer bars, etc.
It helps to convert your visitors into subscribers or even buyers right away. How? For example, a visitor is looking at the beauty products on your website; you can add an exit-intent popup showcasing other related products that may catch her attention, click on the affiliate link and then buy.
OptinMonster is very easy to use. Even if you are new to the affiliate marketing industry or even in creating forms, it comes with a drag-and-drop builder for you to easily create forms and popups, and customize them according to your preference and type of campaign you're going to launch. If you're looking for an alternative, you might be interested to consider SendinBlue.
You can get OptinMonster starting at $9 per month and can go up to $99 per month.
6. MonsterInsights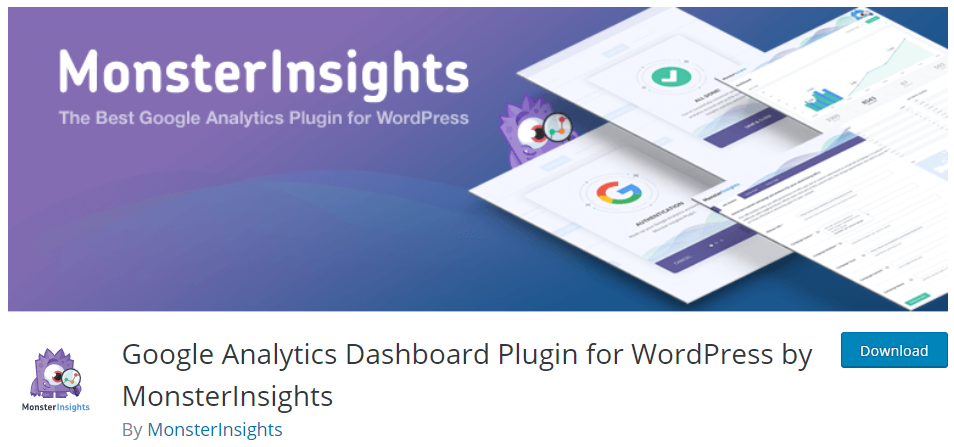 So, you have set up your affiliate links and build campaigns. It doesn't end there. You need to keep track of the performance of each link to know how many sales you got or how many decided to click on a particular link. In this way, you'll be able to think about your next move.
If you know exactly who your customer is, it will be easier to increase traffic and sales. MonsterInsights helps with the analytics part of your affiliate marketing business. It connects your WordPress website with Google Analytics and displays analytics reports inside the WordPress dashboard.
MonsterInsights has a free and pro version. The free version is actually enough to cover your analytics needs, but if you want more customizable reporting insights, then you can purchase the pro version starting at $99.50 per year for a single site, $199.50 per year for up to 5 sites, and $399.50 per year for up to 25 sites.
7. AffiliateWP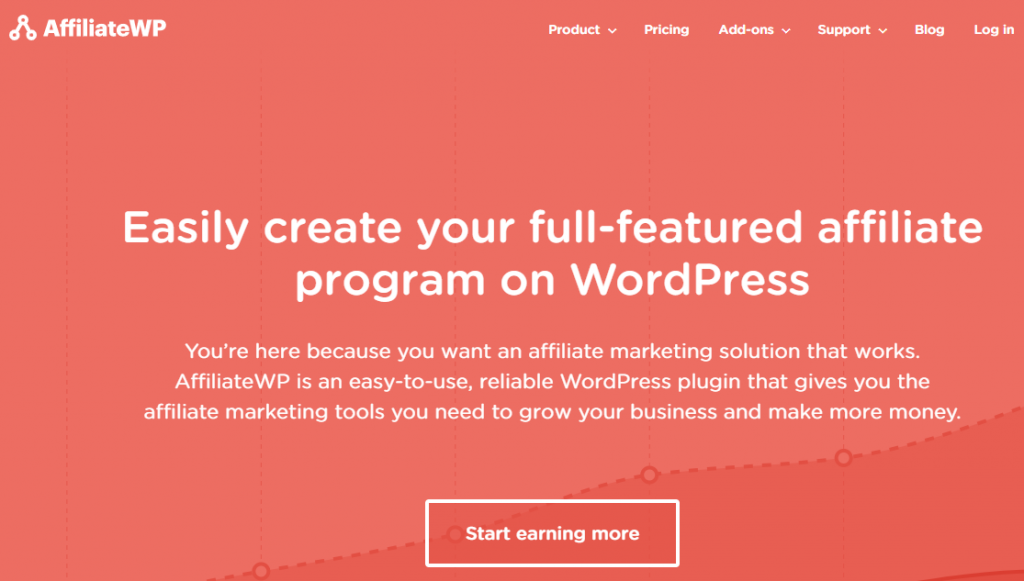 AffiliateWP is an affiliate marketing solution that keeps track of affiliate links, including the products and prices associated with them. With this plugin installed, you get to see a new tab on your WordPress dashboard, and when you click on it, you'll see a dashboard containing your affiliates, earnings, visits, and other related information.
It's easy to install and set up. It provides accurate affiliate tracking and real-time reporting. You can even export the report to CSV for forecasting, bookkeeping, or accounting purposes.
If you have a single site, you can get AffiliateWP for $99 per year. If you're a larger business with multiple sites, then purchase the higher paid plans starting at $149 per year, $249 per year, or $499 per year.
8. AdSanity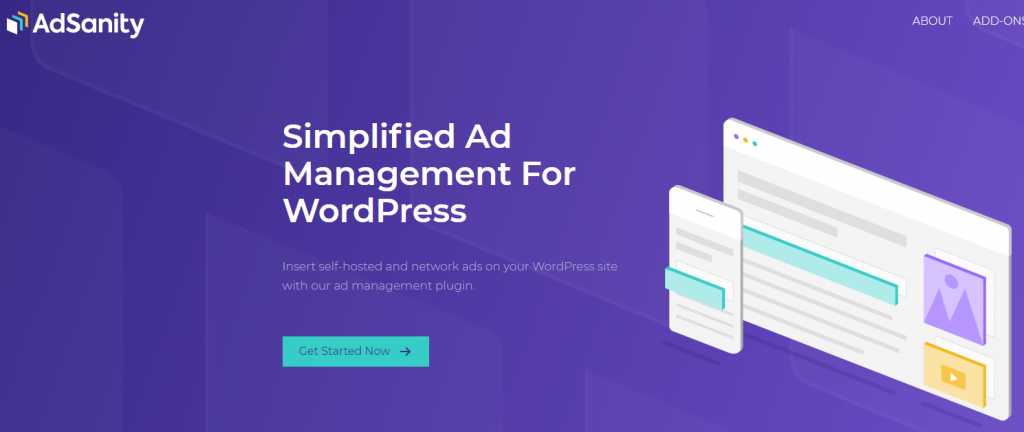 If you want additional revenue, then why not advertise your affiliate links on the sidebar and within the content? AdSanity helps with managing ads on your website and keeping the statistics.
Even if you are a complete beginner, through AdSanity, you can create professional-looking ads. It has a clean and user-friendly interface. It's lightweight and fast. If you want more advanced functionalities, the plugin is extensible, which means you can add several add-ons depending on the needs of your affiliate marketing business.
If you're a blogger and has only one website, you can purchase it for only $49 per year. If you have multiple sites and need access to its pro add-ons, you can either get the $149 annual plan or the $489 lifetime plan.
Conclusion
Starting an affiliate marketing business might not be easy at first, but once you get the hang of it and start earning commissions, you'll discover that it is a very lucrative business. You just need to know your target market and give them the right products.
The marvelous thing about it is that you don't need to do it manually. With the help of the above-mentioned plugins, you can quickly establish your business.