Managed WordPress Hosting Unboxed: Do You Need It?
Every business owner can relate to juggling a lot of stuff to keep everything running smoothly. And add to that, managing all the technical aspects of a website? You would certainly want to offload these complicated tasks from you. Well, that's when managed WordPress hosting would come in like a blessing in disguise.
But what are the benefits of managed WordPress hosting? Is it a much better option than regular cPanel shared packages? Is it worth your investment? Why do you need it?
Let's dive in to answer these questions so you can assess if this is right for your business.
What is Managed WordPress Hosting?
You want to focus on growing your business, creating contents, and on other more important tasks than managing your WordPress website. Plus, you're not that techie enough for this kind of stuff.
That is why most web hosting providers offer to take this off your hands. With managed WordPress hosting, your hosting provider will help you in making sure that your WordPress website is in top form. That means your website is always secure, loads and performs fast, undergoes daily backups, always up, and regularly updates.
Basically, the idea is for you to have hassle-free experience with your website so you can focus on your business stuff.
Another best thing with managed WordPress hosting is that you are provided a premium support.
Advantages of managed WordPress hosting
So, what advantages can you get from this service?
Fast servers to host your website
Very tight security for your website
Support from the WordPress experts
Daily backups
Automatic updates
Zero downtime
Staging sites and version control, depending on the offer of the hosting provider
Disadvantages of managed WordPress hosting
I want to say straight away, this service is not for everybody. And below could be the reason why you won't choose this service.
More expensive, pricing usually starts at $29 per month as compared to the shared hosting at around $3.95 per month. WP Engine starts at $35 per month. SiteGround also offers Managed WordPress hosting that starts at $3.95 per month.
Some plugins can be blocked by your hosting provider if they seem to be slowing down your website. If you really need these plugins for your website, this can be an issue.
If you're techie enough to set things up on your server, you may prefer not to avail this service. When you're in a managed WordPress hosting service, you'll have less control.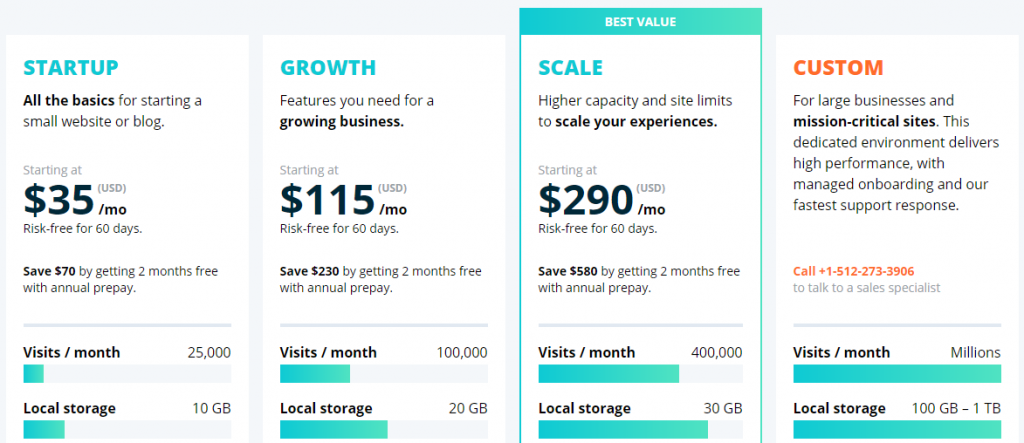 Do you really need a managed WordPress hosting?
If you're just starting out, I do not recommend you to choose this service. Plus, you might want to consider your budget and opt for a more affordable service like a regular WordPress hosting.
If your website is already generating high traffic and your business is growing, you can get the managed WordPress hosting. More so, if you are not techie enough to do all the website management. Well, it could be either you choose a managed WordPress hosting or hire a system admin.
If you want a blazing fast, zero downtime website for your business, then go for the managed WordPress hosting.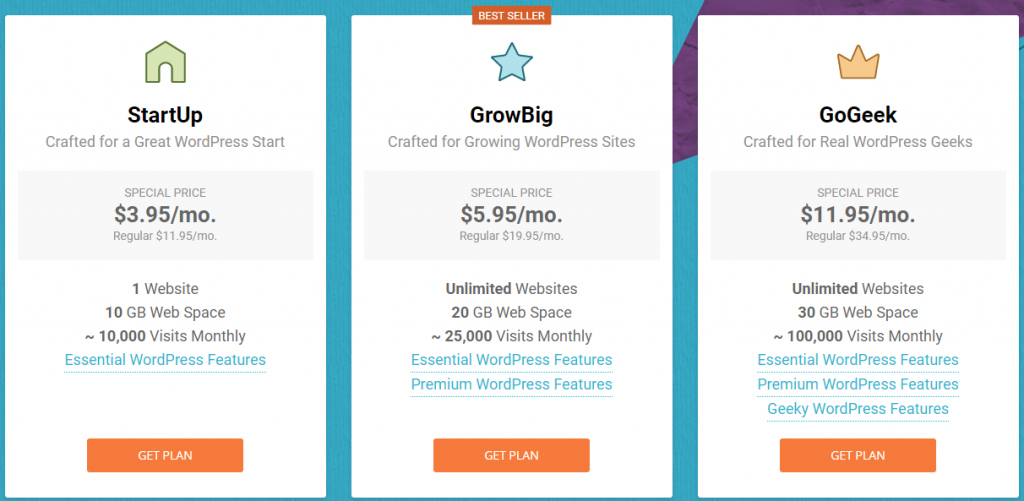 Actually, it really boils down to two deciding factors. First and more important, what are your needs? Second, do you have enough budget for a more expensive hosting?
What's features to look for in a managed WordPress hosting plan?
If you decide to choose a managed WordPress hosting, the next thing that you should do is to do a little research about which plan to purchase. You don't want to invest into something that's not worth the cost, right?
So, here are some tips to choose the right managed WordPress hosting plan for your website:
Make sure that the hosting provider really lives up to its promise of a lightning fast website.
Make sure that they regularly update and secure your website.
Make sure that they really have the best of the best support to help you when needed.
How do you make sure of these things? Do your due diligence by going through the reviews and what other customers say about the hosting provider. You could also browse our Managed WP Hosting recommendations.
Another thing to make sure of is that if your hosting provider can set up your server for you especially if you're planning to purchase a VPS or dedicated plan, and if they have pre-installed WordPress sites and plugins for backups and caching.
Conclusion
If you are a business owner and you want to focus more on growing your business without the hassle of managing your WordPress website, then you may want to choose managed WordPress hosting.
Managed WordPress hosting is not for everyone. But it can really save you time and effort in managing your website and doing all the technical stuff.
But also, take into consideration the price and the need for having one. Plus, if you choose this service, make sure that you get the right hosting provider for you.
You may want to start with a regular WordPress hosting first. You can always upgrade anyway.