We've been down on this road before and presented you the lowdown on page builders. That's a LOT of page builder suggestions to make your life easier in terms of designing your web page without the tears. We have also taught you how to host your WordPress site from scratch and identified the most common mistakes when building your WP site. And now we're going back to page builders again, with emphasis on the popularity of the Elementor plugin. Wouldn't it be neat to know what free theme would make Elementor complete?
Elementor is one of the best page builders out there. And, if you decide to use this tool, you would also want a theme that goes well with it.
So, here's a list of the six best free Elementor themes that you definitely need to check out.
1. Astra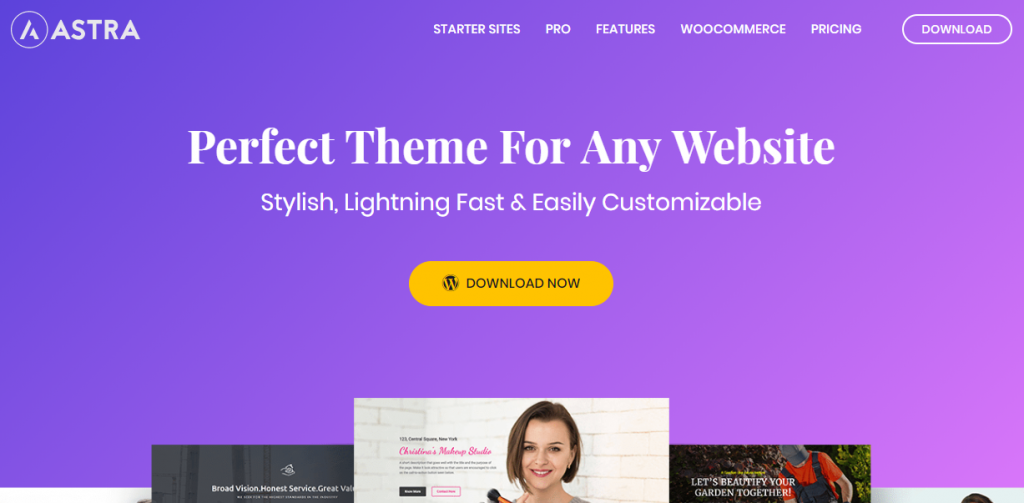 Astra is a free WordPress theme that has excellent speed and simplicity. It enables real-time previews in the WordPress customizer so that the user will feel confident in doing the changes. Before we forget, we have a detailed Astra theme review here.
Key Features of Astra:
Its performance is reliable since it eliminates jQueries.
It has pre-built sites that are Elementor-optimized.
Includes a wide choice of customization settings like layouts, fonts, headers, and many more.
Another best feature of Astra is that it offers a huge library of demos that are free to access. Its flexibility is its key to helping you create a website that stands out.
2. GeneratePress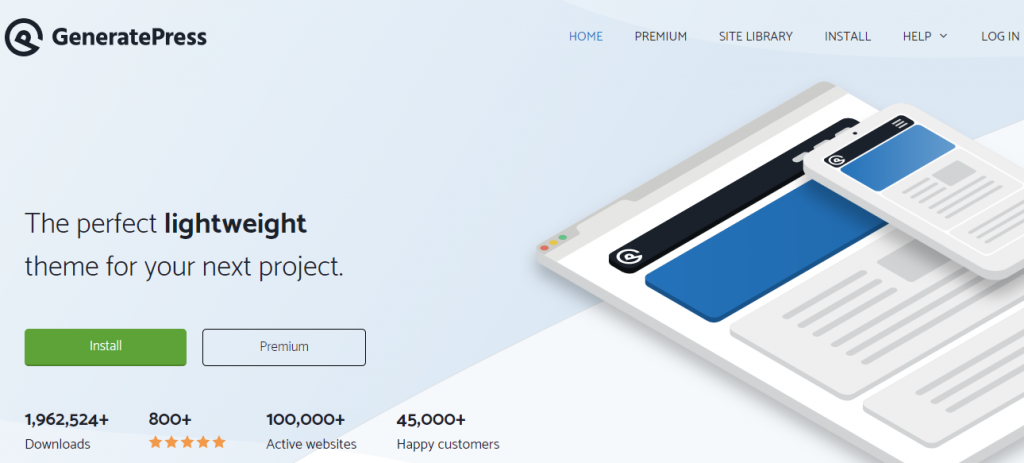 Generate Press is a lightweight theme that is great to extend with a premium pack of extensions. It is well known for having high standards on coding and accessibility. It keeps your website secure and ensures that almost everyone can access your site.
Key Features of GeneratePress:
It is built with SEO in mind.
Provides layout controls on customizing padding, margins, sidebars, and other elements of your website.
Provides access to more than 10 Elementor-optimized demos.
You can combine GeneratePress' layout controls with Elementor to simplify the process of creating a responsive website.
3. OceanWP
OceanWP is known to be the most generous free-pack theme provider since it provides vast options and a variety of themes, with more innovative features compared to others. Take a dip and dive into our 2019 OceanWP review here.
Plus, it provides unique Elementor add-ons to expand the functionality of your page builder and increase the speed of creating your website.
Key Features of OceanWP:
Offers fast page loading times and built-in SEO
Has RTL Support
A wide array of free templates
Includes easy WooCommerce integration for online sellers.
OceanWP's support is fully responsive with regards to the issues of its users.
4. Page Builder Framework
Page Builder Framework is a highly customizable plugin that's specifically created to work with page builders like Elementor. Its focus is on the flexibility and speed that make the website developers satisfied.
Key Features of Page Builder Framework:
Provides ease of customization for color schemes, menus, and many more.
Integrates high-speed performance with minimal bloat.
Another good thing with Page Builder Framework integrated to Elementor is that it offers the easiest way to create a page with full control on customization and many features to explore.
5. Hello Theme
Hello Theme is new in the business, but it offers a lightweight and fast WordPress theme. Hello Theme offers a 100% compatibility with Elementor that allows you to design your pages without hassle.
Key Features of Hello Theme:
Compatible with the new version of Elementor.
Best on creating Landing Pages
Least raised issues between Elementor and theme.
Take note that the Hello Theme is forever free, which makes the users happy as they can focus on designing and customizing their website without worrying about the subscription fee.
6. Genesis
Genesis Framework is meant to provide a performance-optimized base where you can design and decide on your own. It allows the developers to access the reusable templates for the design and combining it with their ideas to fully customize their themes to be used in their pages.
Key Features of Genesis Framework:
It provides a lot of theme options to choose from.
It has a real-time preview option to check and review the designs and edit them when you needed.
It has a customizable header where you can add text-based logos or upload your own logo.
It is mobile responsive.
Genesis Theme also provides a wide variety of new layouts and templates that you can choose from for the uniqueness of their web pages.
Conclusion
Starting up your own website can be a bit stressful, but with the help of page builders and their associated themes, they can make your life better.
Remember that choosing a theme should match your chosen page builder, and it should be reliably fast and lightweight to avoid errors on your live website.