Inexpensive Shopify Alternatives to Launch Your eCommerce Store
In the midst of choosing the right eCommerce platform, Shopify will always find its way on top of the list. It's is one of the most commonplace eCommerce builders. Popularity has its advantage since people usually recommend it to newcomers in the eCommerce business, even without understanding the downsides deeply.
But you know what? Shopify isn't a one-size-fits-all solution kind of platform.
Let us first enumerate why Shopify is popular:
User-friendly – Shopify is easy to use even to non-techie users.
Has a beautiful interface – Shopify offers eye-catching themes that can be used for free.
Handles all the technicality – where the users don't even have to worry about getting hacked and server downtime. They handle everything for their subscribers.
24/7 Support – Its support team is always ready to rescue 24/7. Third-party consultants are also willing to help you.
However, all the outstanding features come at a price.
Some of the disadvantages of Shopify are:
Expensive to use – when you first purchase Shopify, you will notice that your base shopping cart has practically no features. As a result, you'll end up buying third-party apps to cover building your eCommerce.
Charges Transaction Fee – if you choose to have your payment system, Shopify will charge you a high transaction fee starting from 2% per transaction, which can be steep. It forcibly encourages you to purchase its transaction system called Shopify Payments.
Poor International Support – if you're planning to start an eCommerce store which supports internationally, definitely Shopify is not right for you. Shopify Payment only supports a few countries which you can see in the list below. If the country that you are targeting is not on the list, Shopify will charge you a higher transaction fee.

United States
Canada
United Kingdom
Ireland
Australia
New Zealand
Singapore

Product Limitations – there are a lot of products that are not allowed to sell on Shopify. Example sex toys/adult toys, vapes, and other liquid products, etc. There is a long list of prohibited products which you have to check from time to time to avoid a ban on your store.
Limited to 3 Sets of Variants per Product – Shopify limits the variety of the products. If you're into selling many different options to choose from, Shopify is not for you. For example, you are selling a widget; you can only offer three types of choices such as size, color, and material.
Shopify's best features are only available on their higher plans. What if a new seller doesn't afford to purchase their premium plans? Also, it offers scarce features on their lower priced plans.
Shopify starts at $79/month as a regular plan. If you want to operate an online store in more than one country, you have to sign up on the Shopify Plus, which costs $2000/month or pay higher for a language plugin.
By now, have we convinced you why Shopify is somehow an over-rated platform? Be reminded that you may also scan our video tutorial on building an easy, fast, and free eCommerce store and our extensive guide on how to build an eCommerce store in WordPress. With that, the die is cast and we'll now proceed on discussing the best cheap Shopify alternatives.
1. BigCommerce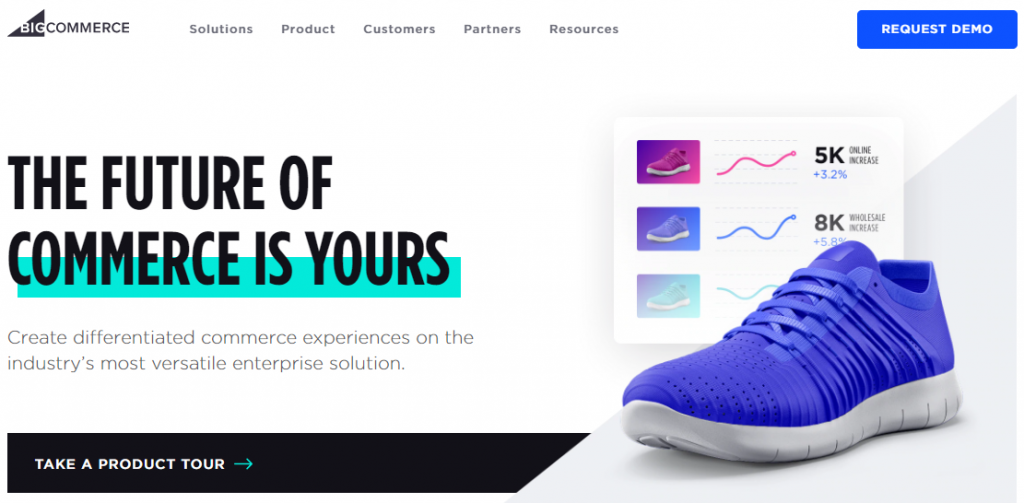 BigCommerce is the first best alternative to Shopify. Although BigCommerce has the same features as Shopify, it offers much less price than Shopify.
Here are the same characteristics that BigCommerce shares with Shopify:
User-Friendly
Free good-looking templates
24/7 Support
Handles all tech
Advantages of BigCommerce
1. Offers Full Features Out of the Box
BigCommerce is the opposite of Shopify when it comes to the base shopping cart. As I mentioned earlier, Shopify base cart is typically nothing. On the other hand, BigCommerce offers more attractive features that you can purchase at the same cost as Shopify.
BigCommerce offers great discount features, even on its cheapest plans. Some offers are:
Buy one get one free promo
Regular discounts
Quantity-based tier discounts
Discounts on trusted customers
The base discount offers of BigCommerce is better than the third-party plugins of Shopify, and you can get if for free out of the box.
2. BigCommerce does not charge a transaction fee
With BigCommerce, you can choose any payment system you want to implement on your store without worrying about the transaction fee. Even when you're not residing on the mentioned country list, BigCommerce will still not charge you of transactional fees.
3. BigCommerce offers Multi-Channel Selling Out of the Box
With BigCommerce, you can manage your store through Amazon, eBay, Facebook, and Pinterest. You can even sync your inventory for every marketplace, which is a great saver from purchasing third-party tools.
4. BigCommerce is Way Cheaper
With all the out-of-the-box features of BigCommerce, you can save a lot of money from purchasing Shopify's third-party apps. Plus, BigCommerce doesn't limit the variances you want to offer to your customers, too. See how BigCommerce performed against WooCommerce, so you could get additional insights.
2. WooCommerce

WooCommerce is a free WordPress Plugin that allows you to take your eCommerce transactions at the world's most popular content management system. One of the massive advantages of Woocommerce to Shopify is it's completely free and has a substantial third-party ecosystem. We even have this latest, all-in, and non-techie guide in setting up WooCommerce in WordPress.
Advantages of WooCommerce
1. Easy to Set Up
WooCommerce offers you full control over your website. You can edit and modify your shopping cart at your own rules and set your product prices at your own decisions.
2. Free to Use
WooCommerce is 100% Free. You can also choose whatever payment terms you want to have. The most popular payment system on WooCommerce is PayPal and Stripe. If you're not comfortable with the two, you can install another payment system without transaction fees.
3. Way Better Blogging
Since WooCommerce is a plugin on WordPress, you can easily create your blog on WordPress as it is the most popular blogging platform of all time. Aside from running smoothly with your blogs, you can co-exist the WooCommerce with the same domain, which benefits your SEO.
But, there are also some disadvantages that you need to take into consideration. WooCommerce is slow out of the box, unlike Shopify. It requires more technical knowledge for customization since you have full control over your page.
Plus, it requires you to purchase your hosting provider to speed up the out of the box feature and has a chance to have a conflict with other plugins.
3. Open Cart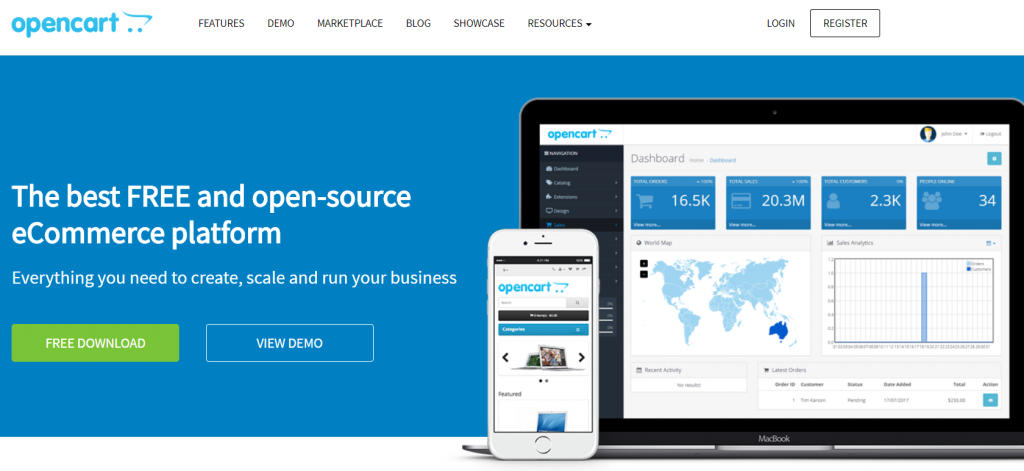 OpenCart has a lot of similarities with WooCommerce. The first one is that it's 100% free to use. OpenCart is an out-of-the-box pre-developed shopping cart solution that can be utilized to function as a fully-operated eCommerce shop.
Aside from being free to use, here are some good features of Open Cart:
Easy to Use – Using Open Cart is easy to use, and you can easily customize your shopping cart at your control.
Allows you to have a blog with the same domain
Fast and lightweight
Allows you to control the source code for your site
If you're technically savvy, you can easily modify Open Cart to do whatever you want it to do.
The uncanny disadvantage of OpenCart, however, is that there is not much third-party support compared to other platforms and it somehow requires to be technically knowledgable for you to be able to take control of your page.
4. Magento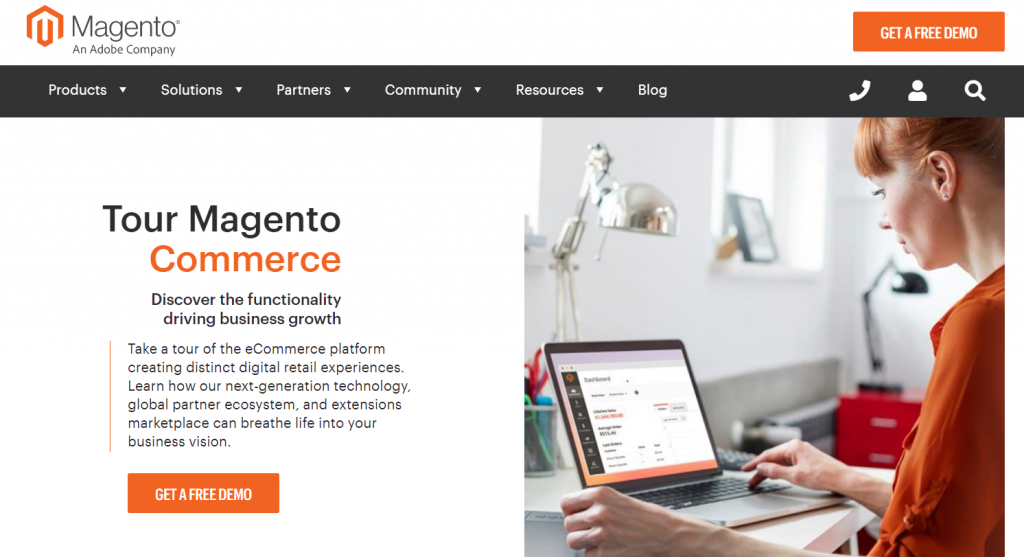 Magento tops as the third best eCommerce platform next to Shopify and WooCommerce. Magento is also a 100% free platform, and that's the only similarity it has between WooCommerce and OpenCart.
Some of the best features of Magento are:
Featured as the most feature-rich eCommerce platform – Magento used to be the standard for high-end shops. It is the base of the top expensive products in the market. It is a more flexible and scalable eCommerce platform in the market.
Third-party support – Magento has a lot of third-party support with thousands of extensions and customized plugins to choose from.
The disadvantage of using Magento is that it requires high-end web hosting, which also costs a lot of money. It also requires technical ability to integrate your desired eCommerce site in entirety, and it's a little bit complicated to use, especially if you're a newbie.
5. Wix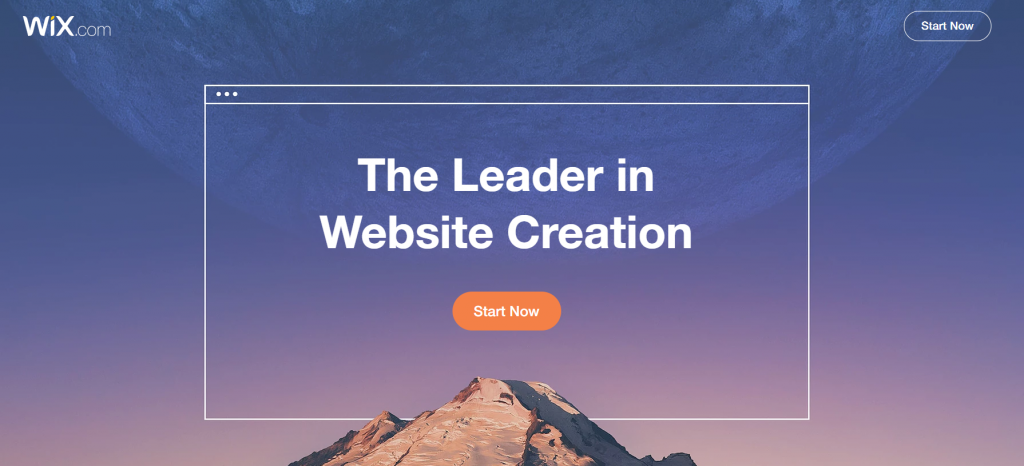 Although I don't highly recommend using Wix, it's a great platform to create an attractive looking eCommerce store. It offers a wide variety of beautiful templates, apps, and customizable options.
Wix lacks major features that other platforms have to offer. It doesn't have FBA Support, SEO Support, abandoned cart recovery, and other essentials that a shopping cart should possess.
But, if you're a hobbyist shop, Wix can work for you.
Conclusion
Shopify has many pros and cons and choosing the right eCommerce platform will all boil down to the individual needs.
I'd say BigCommerce is a worthy alternative to Shopify. It doesn't deal with a lot of limitations on products, and there are no transaction fees. Ultimately, BigCommerce stands out if you:
Require multiple variants of your products
Have a limited budget on the get-go
There you have it. Get in the eCommerce game armed with a better grasp of eCommerce platforms that can empower you with the freedom of choice against Shopify.