Email marketing automation has transformed to become an indispensable tool for automatic email campaigns that is triggered by any user's actions. Drip as an email automation tool has this potential to boost your business by automating tedious tasks of creating hyper-relevant and timely messages to your customers.
Let's get to know more about Drip and identify if this marketing tool is the best marketing automation tool for your eCommerce business.
What is Drip?
Drip is one of the newer marketing automation tools which came out last 2003 and was acquired by the owners of LeadPages. As time goes by, Drip became more popular and easily goes on top of marketing automation tools for different kinds of eCommerce businesses.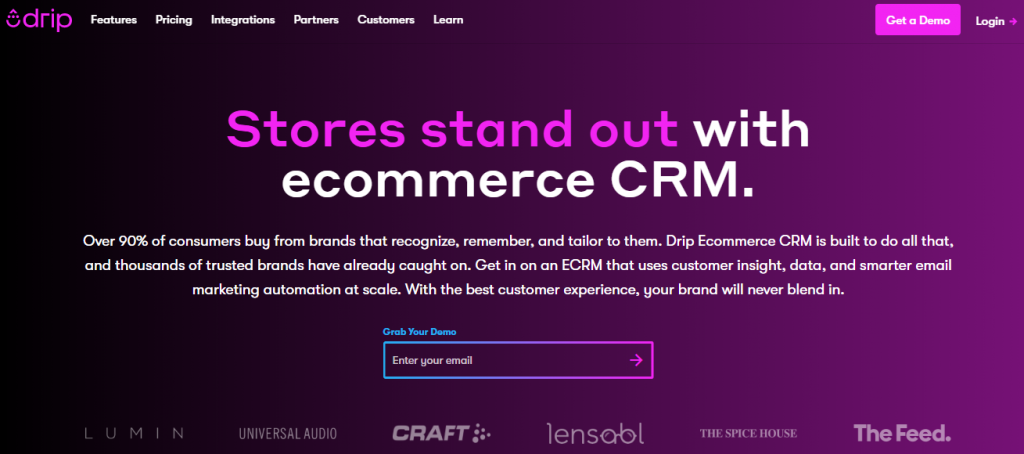 One of the best things with Drip is that it can easily integrate with third-party tools to access customer data to action. You can quickly turn your insights into reality with the use of Drip. For example, in combining with WooCommerce, you can send relevant data or files to your Drip account. We also have listed other solutions in boosting your email marketing campaigns, be sure to check it out.
What Makes Drip Unique?
Drip also has the same concept with other email marketing tools such as setting up marketing emails that will be sent out automatically on a schedule. Perhaps one email will go out as soon as someone signs up, another will go out three days later, with one more going out the next weekend.
Or, the emails can be varied based on triggers, or actions the person has performed like signing up for your service or making a purchase, which is why they're also sometimes called behavioral emails.
But what makes Drip unique?
Drip helps you understand and evaluate your potential client's activities by collecting all the user's data from your website. Once you've known what the preferred options of your potential clients are, you may now receive your insights and easily turn it into reality by sending personalized emails with a sense of engagement that should be felt by your clients.
Features
1. Event Tracking
Instead of having tags, event tracking can be used in Drip. It tracks subscriber's activity and transfers to information. Once the data has been gathered, you may review the data and track down on what approach do you want to send an email to your customers. Remember, a concise and personalized email can attract the attention of your reader.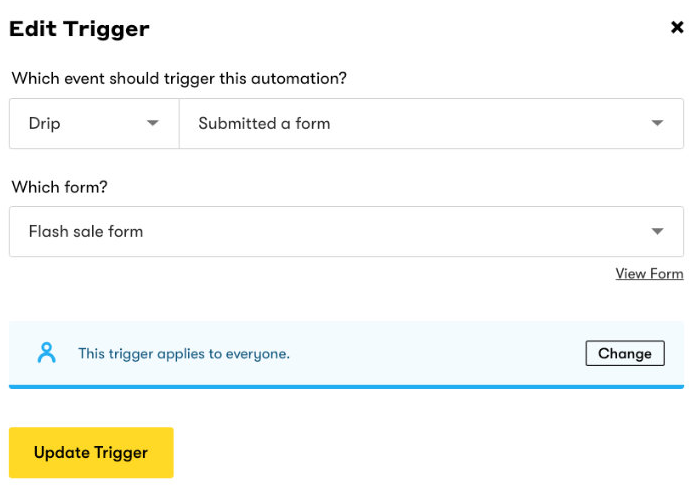 Instead of having tags just like the usual email marketing services, you are now able to use event tracking on Drip as it may seem more personalized so that your customers will feel extra valuable.
2. Visual Workflows
With Drip's visual workflows, you can easily design an advanced email and send it to your customers. Instead of sending the plain text email campaign, the visual campaign allows you to set rules and triggers based on the activities of your viewers and customers.
Visual workflows can easily track the activities of your viewers. Gathering the data given can help you create more refined emails that can meet your standards and deliver an attention-catching email to your subscribers.
3. Custom Fields
One of the unique features of Drip is its Custom Fields. You can add as many custom fields as you want to address your customers. Unlike the usual email marketing services, with the only first and second name of the customers. Drip can add the location, business type, or any other information gathered from the data tracked down by drip.

Since Drip allows custom fields as triggers as automation rule, then it's your chance to create a unique email campaign for your customer.
Pricing and Support
Drip offers three plans based on your needs and the number of your subscriber.
Basic Plan – starts at $49 per month, for up to 2500 people and can send unlimited emails.
Pro Plan – starts at $122 per month for 5000 subscribers that can also send unlimited emails.
Enterprise Plan- the pricing per month may depend on how large your email lists are. It can carry up to 5000 subscribers. For the pricing, they provide an online calculator where you can check your monthly charges for this type of plan.
You can choose from the three offered plan based on your needs. If you still have a small email list, just use the basic plan, and as your email list grows, you can upgrade your plans, if needed. They also offer a 2-week trial for free.
As you may know, Drip is one of the most expensive email marketing automation tools, but if you subscribe to one of their plans, you can access all Drip's powerful features. When you've been decided on subscribing to Drip, they will never fail on giving you a 24/7 support whenever you needed regardless of what you're subscribed on.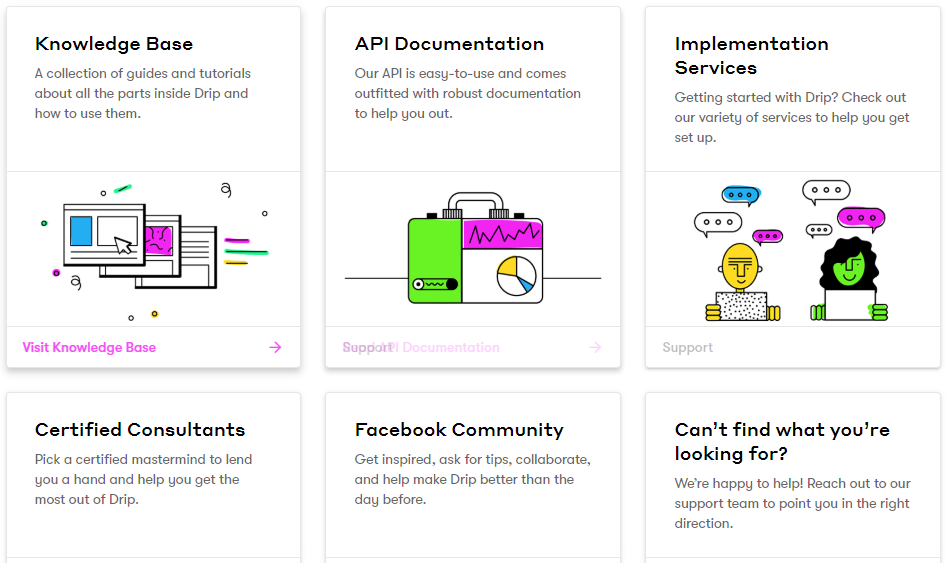 You can also access with Drip's special support as with their Drip's Certified Consultants. They will help you accomplish your insights and goals for your business and to make sure that every cent you're paying with Drip is really worth it.
Should You Use Drip?
If you're starting in business, it's good not to use Drip yet. Since there are a lot of email marketing tools that will email help you with the smaller packages and list. You might want to consider SendinBlue as the alternative. But, as time goes by and you already expanded your market, it's time to change your cheap email marketing tool to Drip.
Although Drip may be pricey for some, it offers useful features that will help your business to be known. Drip also offers 2-week free trial that you can use and will not charge you. The billing cycle will start once your 2-week trial is done. This trial will help you introduce to Drip for free.