If you are wanting to make a beautiful website, as painlessly as possible, then I have a solution for you, the fastest way to make a WordPress website.
Look no further than the Astra Theme paired with the Astra Sites plugin.
Astra is the only solution that makes it point and click easy to create an amazing website in very little time.
Astra is the easiest way to make a WordPress website.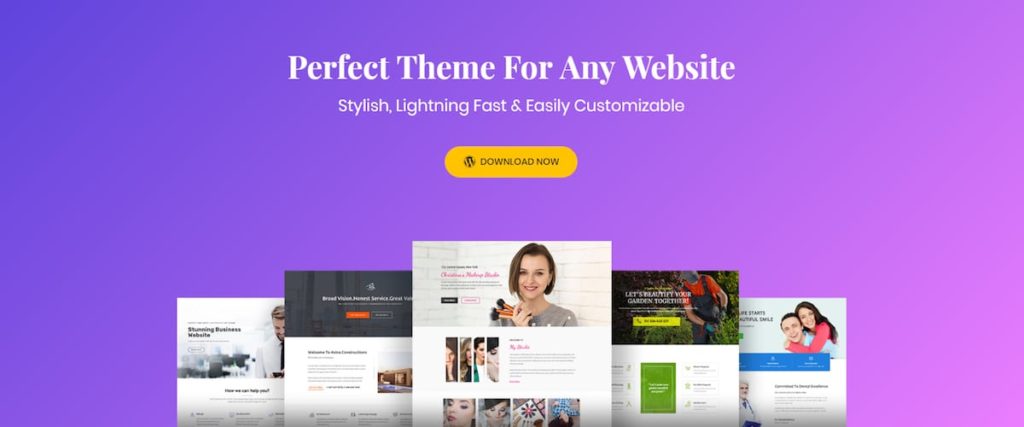 Astra is a free WordPress theme that is focused on speed. Optionally you can purchase the Pro version for $59 which adds some additional settings and options.
Key Astra Theme Features:
Not The Fastes Theme, But It's No Slouch
Lots Of Free Demo Sites
Flexable Mega Menu Feature
Custom Layouts Options
WooCommerce Support
LearnDash Support
Astra Theme is a fair choice for any WordPress web design project. I suppose the biggest question is if you even need to purchase a theme these days as page builders are doing all of the same things you would need a theme for. For example, Elementor has the free Hello theme that lets your page builder do all the work.
There are still some good reasons to purchase a pro theme, but for most people, they most likely will be fine with a free theme.
For me though, I think Astra Theme has not kept up with current trends and I no longer recommend it.
There are much better modern themes available that offer inbuilt header and footer builders vs being restricted to 3 layouts, plus more flexible page and post layouts.
Check Out Astra Theme