Best LiteSpeed Hosting Providers in 2022
Unless you have been living under a rock ;-), LiteSpeed hosting technology is all the rage in affordable hosting that doesn't completely suck.
Thats right, you can now get quality affordable web hosting on a budget, if the hosting is powered by LiteSpeed servers.
What Is LiteSpeed Hosting
All web hosting is powered by a "tech stack" and there are several common stacks that web hosting companies use.
Just about all web hosting platforms are going to use one of the above server technologies.
Apache is old school and should be avoided when looking for affordable web hosting. Most WordPress shared hosting plans are based on Apache, you know those really cheap plans but your website loads very slow.
LiteSpeed is a replacement for Apache but its much more high performance. If that wasn't enough, they also include a comprehensive caching and performance plugin that works with their tech stack to make websites fly.
Nginx is the technology you will find on the most high-performance web hosting platforms such as SiteGround, WPEngine, Kinsta, etc. However, there have been many speed comparisons between LiteSpeed vs Nginx and they perform very similarly.
In my personal usage, LiteSpeed is easier to use for a non-techie and compatible with just about everything. Nginx can be a pain sometimes.
What Are The Best LiteSpeed Hosts
Even though LiteSpeed is fast, web hosting companies can still put too many customers on a single server making your website SLOW.
So there are certainly good LiteSpeed hosts and bad LiteSpeed hosts.
Here are my pick for the best LiteSpeed hosts (I'll be keeping this list updated)
1. GreenGeeks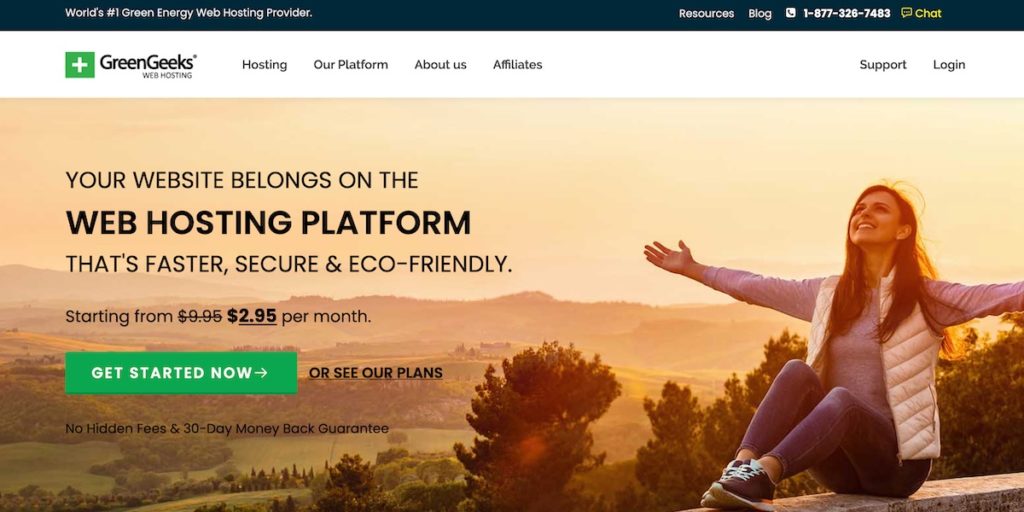 GreenGeeks offers multiple hosting options like WordPress hosting, WooCommerce hosting, reseller web hosting, and virtual private servers.
It is designed for the fastest, most secure, and scalable hosting services such as SSD storage arrays, speed technologies, built-in scalability, advanced security, stable platform, and expert support.
Features
Scalable hosting solutions including shared, WordPress, VPS, and dedicated server packages
Resource-rich help center
A wide range of customer support channels
Reliable time up to 99.9%
Free nightly backups
Pricing
GreenGeeks offers hosting services starting from $2.95 per month.
2. NameHero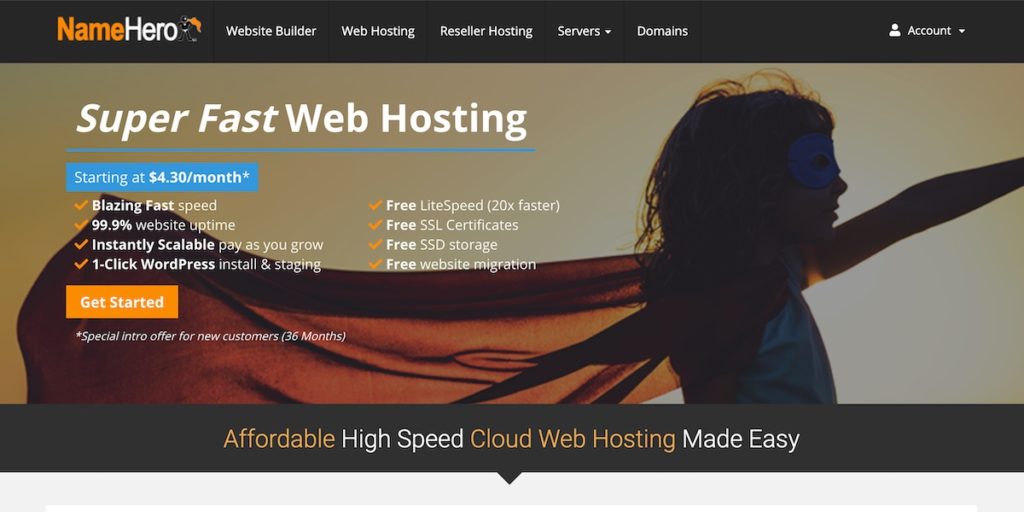 NameHero is a responsive web hosting service that offers a fast website speed with easy to use platform and supreme reliability that scales. You can select from a number of hosting plans as per your suit and service requirements.
Name host boosts your search engine ranking, enhancing your reputation, and generating more revenue for your website.
The hosting offers affordable power, complete power, unmatched security, and supreme reliability. You can easily migrate your website for free with NameHero.
Features
Offers four different plants
Unlimited SSD storage
Unmetered bandwidth
free Litespeed servers
Cloudflare integration
free SSL certificate
Speed and Performance
Pricing
NameHero is available for you to host your website starting from $2.69 per month
3. A2 Hosting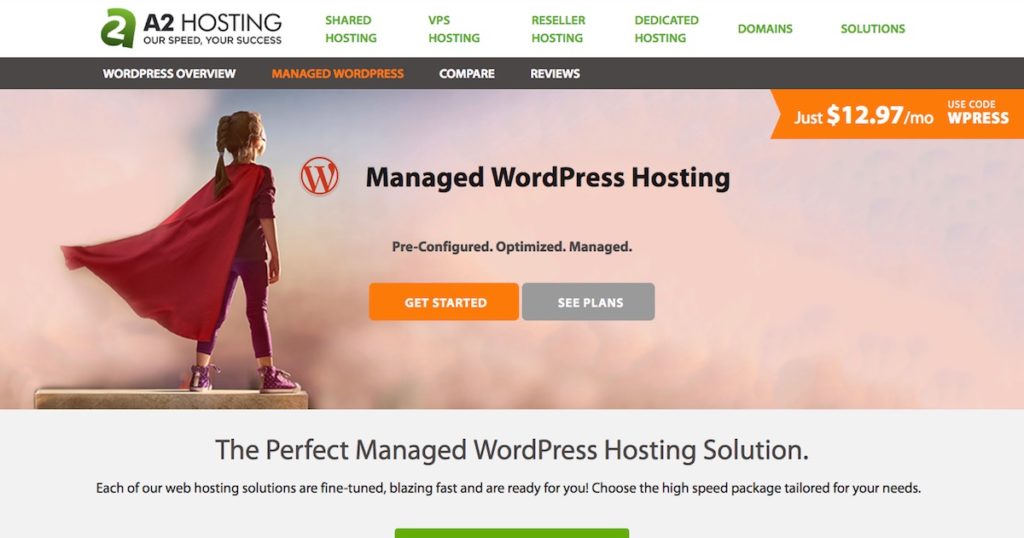 A2 Hosting is optimized for increased speed and performance. Your website feels safe with enhanced features to protect you and your users.
The hosting offers simply managed server benefits and theme and plugin management tools with 99.9% uptime commitment and 24/7/365 in-house support.
You have the option to select from shared web hosting and managed WordPress.
Customizing your website is much easier as the hosting supports a number of page builders.
Features
Free Daily Malware Scans
Automated Spam Filtering
Auto Setup – WordPress is pre-installed for you
Fastest Hosting
Free SSL Certificated
Global Data Centers
Pre Configured Speed and Security Settings
Pricing
A2 Hosting provides a hosting service for your website starting from $2.99 per month.
My Favorite LiteSpeed Host
After extensive testing of all these LiteSpeed hosting companies, I find the best performance from NameHero, but they are also one of the higher priced LiteSpeed hosts in the list.