Best LiteSpeed Hosting
Unless you have been living under a rock ;-), LiteSpeed hosting…
Unless you have been living under a rock ;-), LiteSpeed hosting technology is all the rage in affordable hosting that doesn't completely suck.
Thats right, you can now get quality affordable web hosting on a budget, if the hosting is powered by LiteSpeed servers.
What Is LiteSpeed Hosting
All web hosting is powered by a "tech stack" and there are several common stacks that web hosting companies use.
Just about all web hosting platforms are going to use one of the above server technologies.
Apache is old school and should be avoided when looking for affordable web hosting. Most WordPress shared hosting plans are based on Apache, you know those really cheap plans but your website loads very slow.
LiteSpeed is a replacement for Apache but its much more high performance. If that wasn't enough, they also include a comprehensive caching and performance plugin that works with their tech stack to make websites fly.
Nginx is the technology you will find on the most high-performance web hosting platforms such as SiteGround, WPEngine, Kinsta, etc. However, there have been many speed comparisons between LiteSpeed vs Nginx and they perform very similarly.
In my personal usage, LiteSpeed is easier to use for a non-techie and compatible with just about everything. Nginx can be a pain sometimes.
What Are The Best LiteSpeed Hosts
Even though LiteSpeed is fast, web hosting companies can still put too many customers on a single server making your website SLOW.
So there are certainly good LiteSpeed hosts and bad LiteSpeed hosts.
Here are my pick for the best LiteSpeed hosts (I'll be keeping this list updated)
GreenGeeks is a web hosting provider based out of California. They offer reasonably priced shared hosting and reseller hosting out of 4 different data centers.
Key GreenGeeks Features:
FREE Website Migration
FREE Domain Name
Litespeed Server
Free Caching Plugin Included
30 Day Money Back Guarantee
GreenGeeks is a solid choice for a web hosting company based on Litespeed servers.
Check Out GreenGeeks
NameHero is a unique web hosting company that offers faster than normal hosting based on LiteSpeed servers and includes lots of great features not found elsewhere.
Key NameHero Features:
LiteSpeed Based Hosting – Very Fast
cPanel Based Hosting
Proactive Security & Monitoring
NameHero is a rare gem in the world of web hosting. They are very reasonably priced yet offer a handcrafted hosting experience without compromises.
Check Out NameHero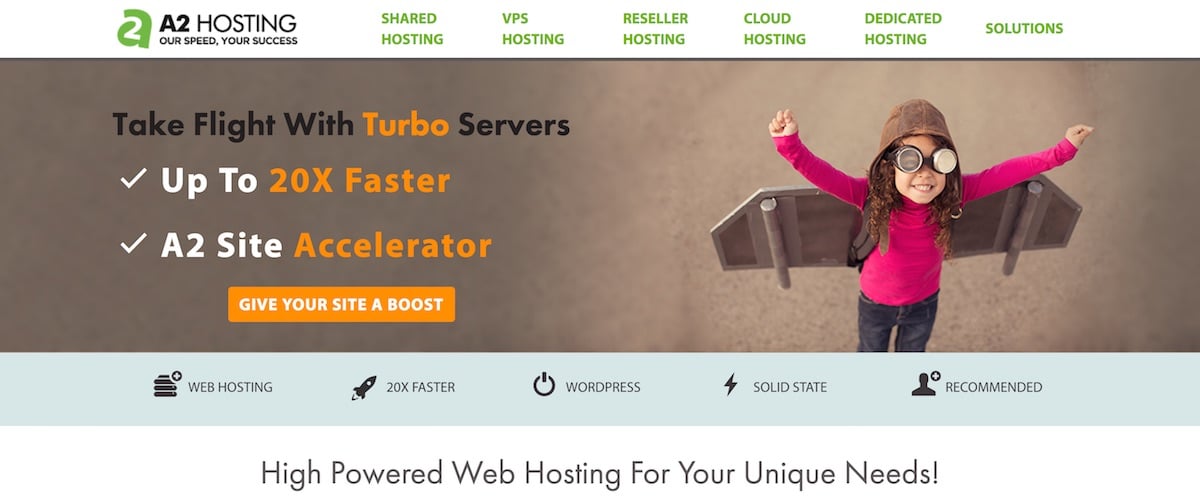 A2Hosting is a US based hosting company that specializes in WordPress website hosting. They offer affordable prices, a stable hosting environment, and execelent support.
Key A2 Hosting Features:
Uses SSD Drives
Free SSL Certificate
US Based Support
A2Hosting is one of the top 3 WordPress web hosting companies that I recommend. If you want your WordPress website to have fast loading speeds without breaking the bank, then you should strongly consider a new hosting account with A2Hosting.
Check Out A2 Hosting
My Favorite LiteSpeed Host
After extensive testing of all these LiteSpeed hosting companies, I find the best performance from NameHero, but they are also one of the higher priced LiteSpeed hosts in the list.