WooCommerce vs Shopify vs SureCart – Which one is best for your store?
You've finally decided to start selling online.
After a few searches on Google and YouTube, you have realized that there is one solution that everyone seems to recommend: WooCommerce.
But there are many more alternatives when it comes to creating a quality eCommerce website.
In this guide, we'll be discussing the difference between 3 of the most interesting options out there today: SureCart, WooCommerce and Shopify.
We'll take into account the factors that are concerning you the most right now, including:
How much does it cost to use each platform?
What payment providers do they support?
Do they have integrations with my favorite third-party tools?
And so much more!
I recommend you read this comparison in full before making a decision, since migrating from one system to another in the future can be complex.
Let's get started.
Why You Should Trust Me
I have been analyzing plugins, themes, tools and services related to WordPress and eCommerce for many years to help create tutorials to show you how to use them.
For example, my tutorial about how to make an online eCommerce store website with WordPress has more than 200,000 views!
I have even developed my own WordPress eCommerce-related products such as CartFlows and PrestoPlayer.
This allows me to get a deeper knowledge of WordPress and lets me keep in touch with hundreds of people every day, so I can better understand their needs.
About WooCommerce
WooCommerce hardly needs an introduction. In case you're only familiar with the name, here's a brief summary.
WooCommerce is a plugin that adds eCommerce features (product catalog, product page, shopping cart, checkout) to any website built with WordPress.
It does all this while maintaining the core features of your blog, such as page creation or post-publication.
The growth of WooCommerce was so significant that Automattic (the company that develops WordPress) bought WooCommerce in 2015.
And today more than 30% of online stores use it as an eCommerce platform.
But before running to the WordPress repository to install it, remember that just because it's the most popular option, doesn't mean it's the most suitable solution for your particular situation.
About Shopify
Shopify is not a WordPress plugin but a cloud-based eCommerce platform hosted on its own servers.
It has been around since 2006, but blew up in 2020 due to the urgent need for many businesses to start selling online.
This boom was partly down to its simplicity.
As Shopify is a service and not a plugin, people don't have to learn WordPress and WooCommerce. You don't have to worry about hosting or security either.
Currently, Shopify has about 10% of the international eCommerce market share.
About SureCart
SureCart is a relatively new player in the world of eCommerce. At the time of writing this guide it has been under development for more than 2 years.
Technically, it falls somewhere in between WooCommerce and Shopify.
It's a WordPress plugin, which makes it look like WooCommerce, but the heavy processes such as live tax calculations, are done on SureCart's servers.
This means that you don't need an expensive hosting plan to work with it.
SureCart is being developed by the SureCrafted team, who are also developing:
SureMembers – A content protection WordPress plugin for creating membership websites
SureTriggers – A Zapier-style automation platform that works with WordPress
It may seem like a new product, but it already has some traction and is backed by great professionals in the industry.
Even though it's new it's already used by thousands of customers.
Let the eCommerce Battle Begin!
I'm going to approach this comparison following the process that you would take when creating your online store.
Answering questions that are important to you, but also showing you the customer journey a buyer has to follow until they complete a purchase.
There will be parts that will look more interesting, and it's fine to go straight to them (let's be honest, no one wants to read about taxes!)
But at least, read the introductions of the following sections, so that you know which are the most important things to take into account when picking an eCommerce platform.
WooCommerce

Shopify

SureCart

Best for

Selling hundreds of physical products that include variation

Selling hundreds of physical products that include variation

Downloadables, subscriptions, online courses, unique physical products

Costs

Free (extra extensions might be required)

From $29/mo (extra apps might be required)

Free

Pro plan coming soon

Integrations

Through extensions and Zapier

Through apps and Zapier

Native and through SureTriggers

Ease of use

Some prior knowledge is recommended

Very easy

Easy

Advanced sales techniques

Mostly paid extensions

Mostly paid apps

Available on the Pro plan

Stripe and PayPal?

Available

Available

Available

Support

Documentation

24/7

24/7
WooCommerce vs Shopify vs SureCart – What Can You Sell?
When someone wants to set up an eCommerce store, it's no longer about selling physical products that you have on a shelf.
Physical products are one option. But digital products such as ebooks, online courses, bookings or even your time or services are also equally viable options.
| | | | |
| --- | --- | --- | --- |
| Feature | WooCommerce | Shopify | SureCart |
| Physical products | Yes (including variations: colors, sizes) | Yes (including variations: colors, sizes) | Yes (without variations) |
| Digital downloads | Yes (native) | Yes (with a free app) | Yes (native) |
| Online courses | Yes (paid extension required) | Yes (paid app required) | Yes (native) |
| Physical subscriptions | Yes (paid extension required) | Yes (native) | Not yet (Coming soon in 2023) |
| Digital subscriptions (memberships) | Yes (paid extension required) | Yes (paid app required) | Yes (native) |
| Bookings | Yes (paid extension required) | Yes (paid app required) | Yes (Coming soon in 2023) |
| Donations | Yes (paid extension required) | Yes (paid app required) | Yes (native) |
WooCommerce – Sell Absolutely Anything
WooCommerce will allow you to sell almost anything you can think of.
Physical products that have different variations (for example in size or color), digital downloads, hours of your time and even appointments.
There's a caveat though. Not all of these sales options are integrated into WooCommerce and may need a (free or premium) plugin.
For instance, if you want to sell bookings for a virtual class, you'll need an extension, which can cost up to $249 per year.
Extensions are add-ons that add extra capabilities to WooCommerce.
Familiarize yourself with this concept, as I'm going to mention them again throughout the guide.
As a quick summary, you could say that WooCommerce will let you sell anything you like but you may require extensions for some of them.
Shopify – Sell (Almost) Anything
Shopify has adapted very well to the modern market. In addition to physical products, it also allows you to sell any digital product as well.
Appointments, memberships, digital products, donations, event tickets, digital gift cards, access live streams… you name it. If it's digital and transferable, Shopify can sell it.
But as happens with WooCommerce, most of these features don't come as standard.
What we refer to as extensions in WooCommerce are referred to as "apps" in Shopify.
You guessed it. Some of these apps are free, most of them are not.
This not only increases the cost of maintaining your online store, but also makes it difficult to estimate how much it will cost you to do so.
Since Shopify is a third-party platform, you may face some restrictions when selling certain products.
This may not affect you now, but in the future these rules may change. This is something you should consider when choosing the platform for your online store.
SureCart – Focus on Digital Products
SureCart allows you to sell both physical and digital products just like WooCommerce and Shopify.
When adding a new product from your WordPress admin panel, you can pick the payment type in the pricing box:
One time plan or a split pay (installments) to make payment even easier for physical or digital products.
Subscription. If you pick this option, you'll be already selling subscriptions with SureCart, no extra apps or extensions required!
In all these options it's also possible to enable the "Allow customers to pay what they want" option.
This is useful if you want a donation option. Useful for charities and good causes.
Giving access to a course will be easily done in the integrations section. While if you want to sell digital products, you'll simply have to attach them in the downloads section.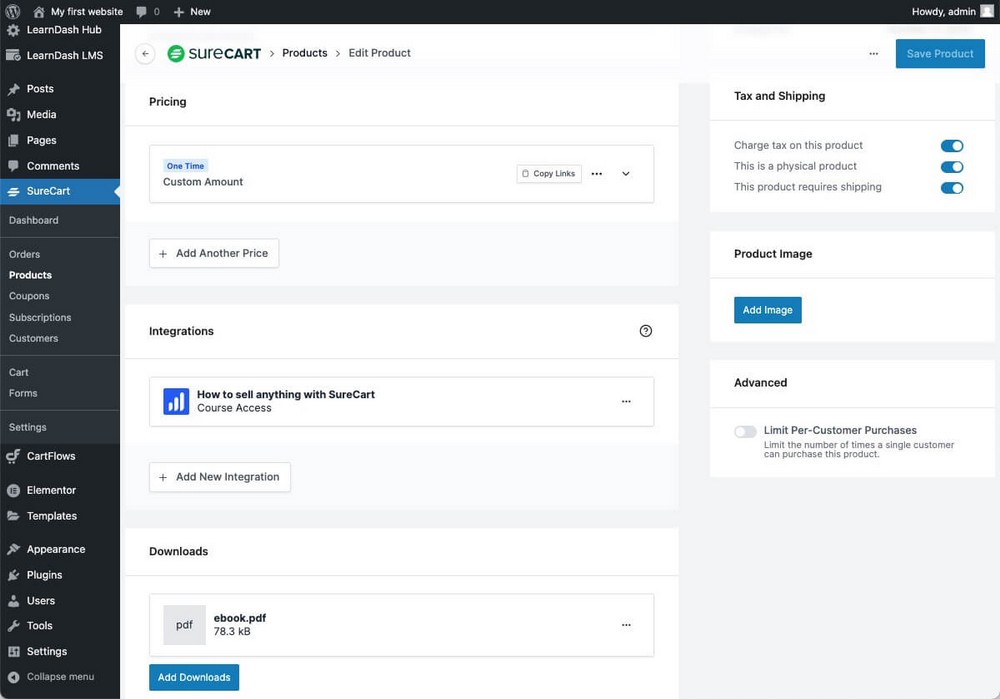 All of the above are out-of-the-box features that SureCart offers for free.
WooCommerce vs Shopify vs SureCart – Legal: Taxes, EU VAT and Invoicing
Let's talk about the elephant in the room.
Taxes and invoicing.
Many people don't pay too much attention to them. I understand this is a complex topic. It's also a factor that can make your selling experience a nightmare.
If you're selling in Europe for example, fulfilling all the EU VAT requirements can be tricky.
So it's better to know how this works in advance rather than when your accountant sends you an email warning.
You'll still need to do your due diligence in terms of taxes, VAT and administration, but if your eCommerce platform can help with that, all the better!
| | | | |
| --- | --- | --- | --- |
| | WooCommerce | Shopify | SureCart |
| Taxes | Yes (free extension recommended) | Yes (native) | Yes (native) |
| EU VAT Number | Yes (paid extension required) | Yes (native) | Yes (native) |
| Invoices | Yes (paid extension recommended) | Yes (paid app required) | Yes (native) |
WooCommerce – Some Extra Help Required
After so many years in the market, and being such a widely used solution internationally, WooCommerce has tax management covered.
You can enable taxes and tax calculations from WooCommerce settings within the general tab. You will then be able to access all the options to configure taxes according to your needs.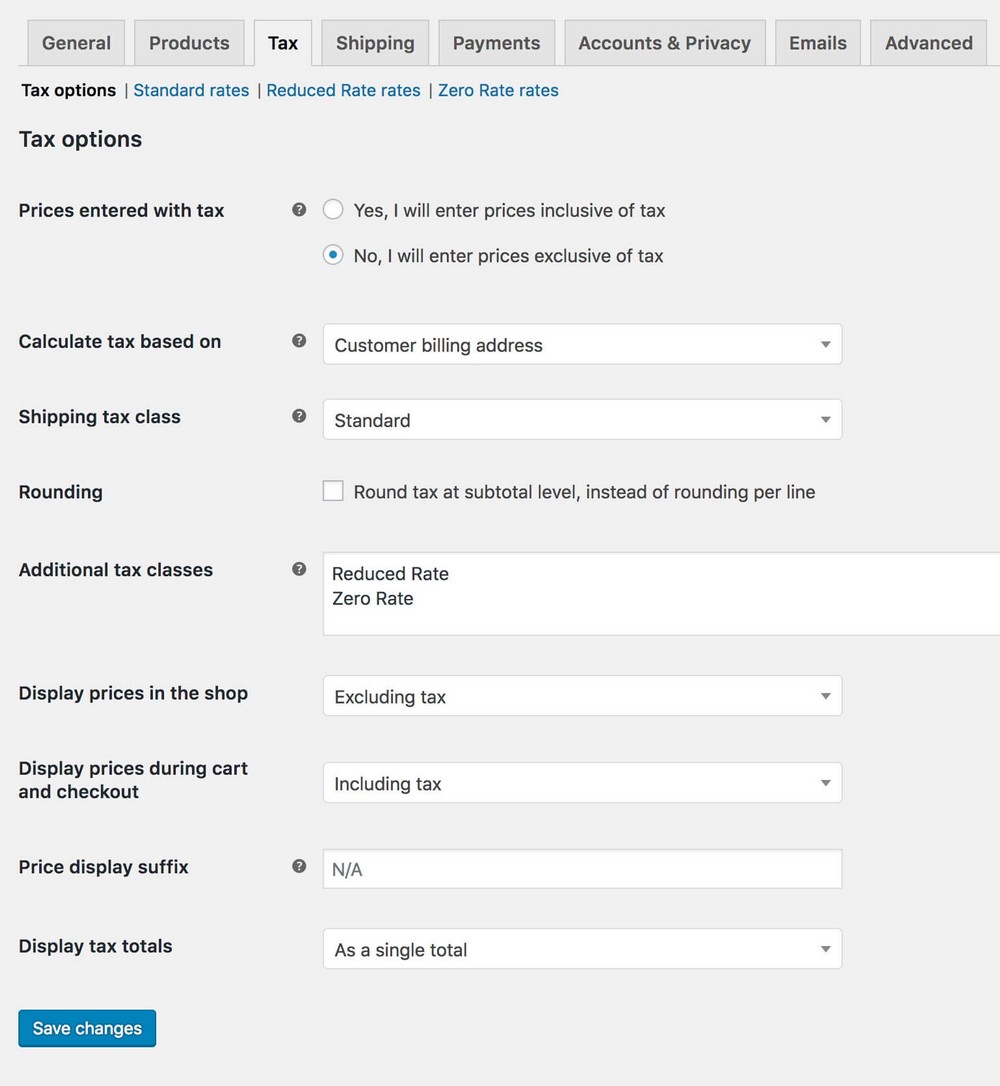 You can optionally install the WooCommerce Tax extension for better tax calculation. It's free, but you'll need to install Jetpack in order for it to work.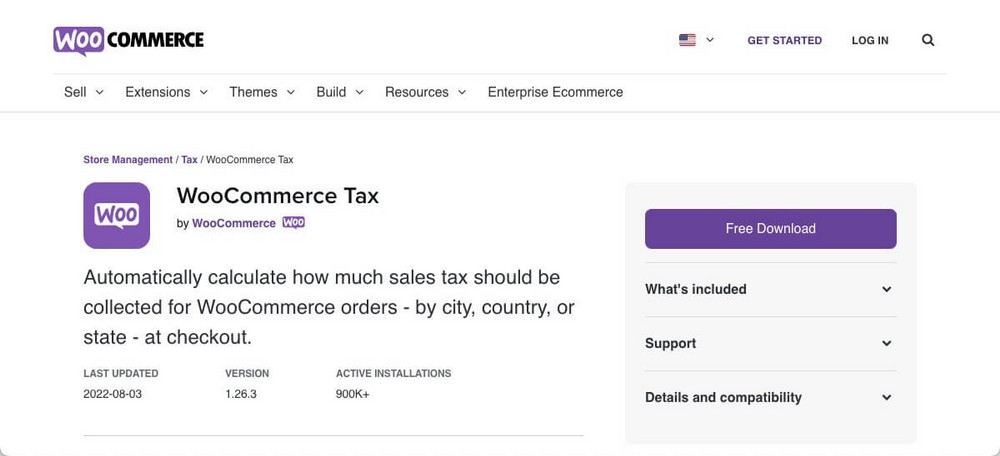 Taxes are a complex matter, so we recommend reading the official documentation when setting up taxes in WooCommerce.
If you don't like the native WooCommerce solution (or it doesn't meet a specific requirement for your business or location), you will find additional extensions in the WooCommerce marketplace.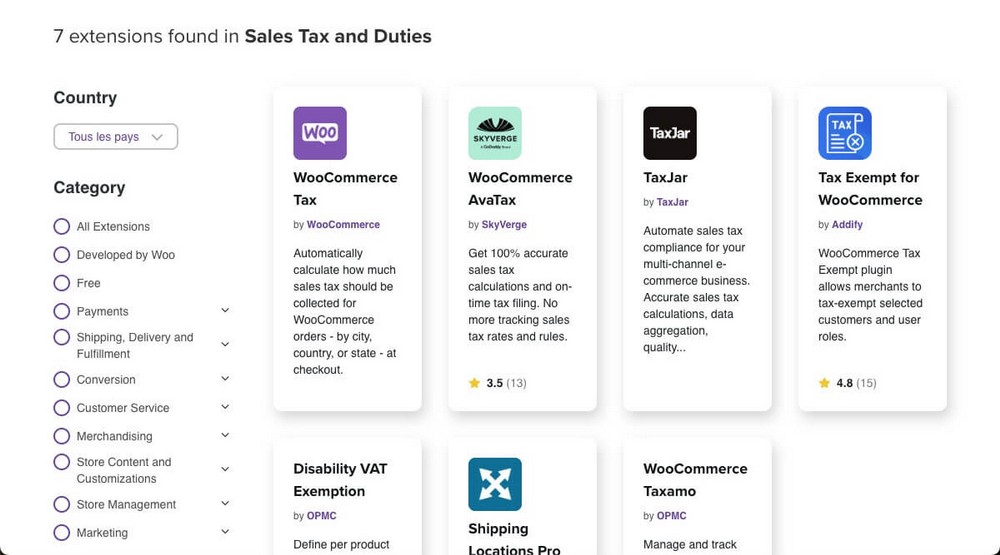 If your business is based in Europe, you'll need to properly handle EU VAT.
VAT can be removed if your customer is another European business other than your country of residence and has a Valid VAT number (which must be checked in the VIES system).
If you want to add this feature to your store, you'll need an extension.
Check out the official WooCommerce documentation about EU VAT number handling.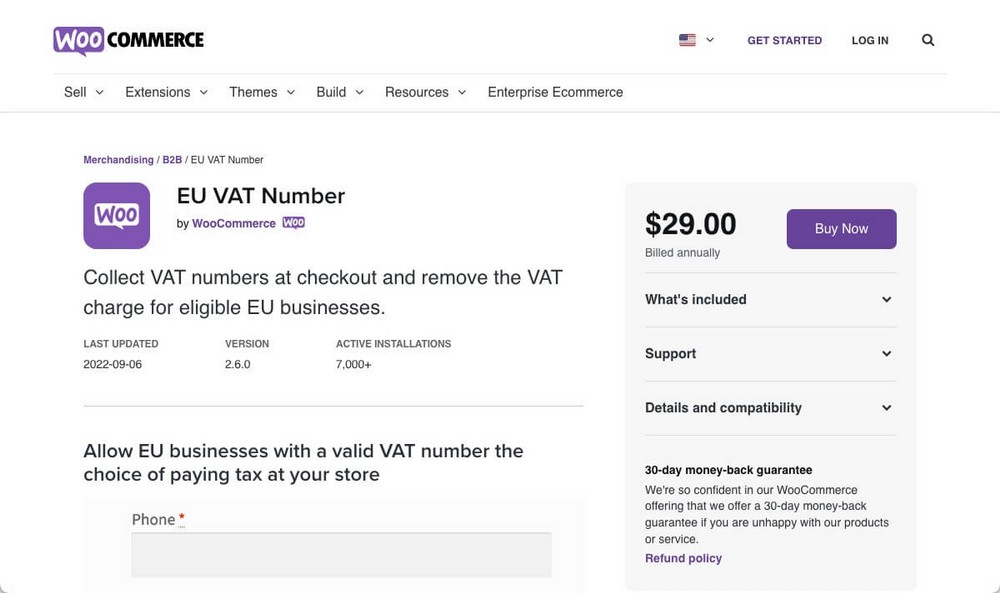 WooCommerce has a free extension to manage invoicing. But, depending on your needs, you may need a premium invoicing extension.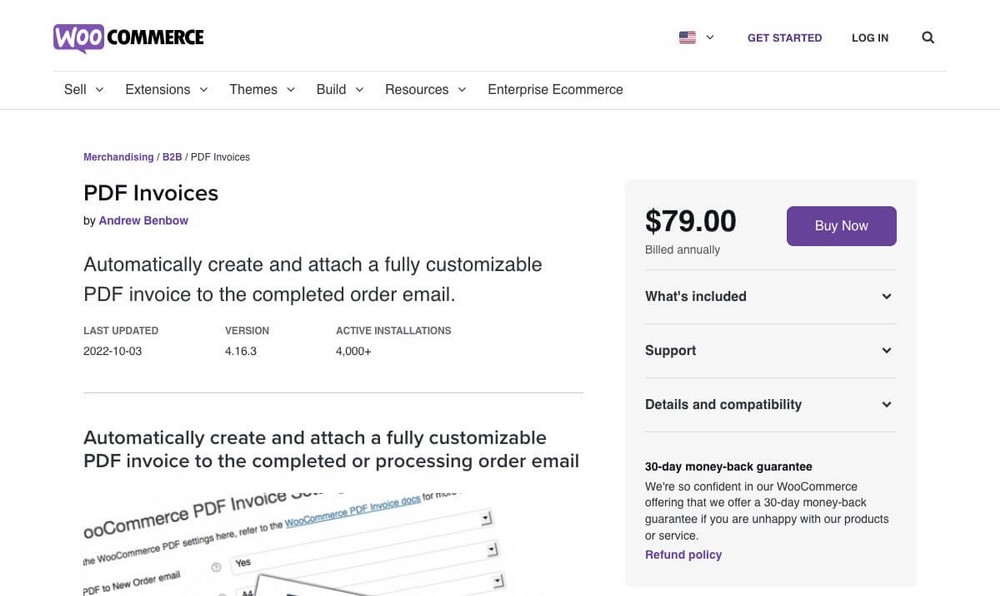 Shopify – Doable but Complicated
Due to Shopify's international growth, they also had to catch up with tax management.
Therefore, you will have no problem managing your taxes on it, as Shopify has a built-in tax engine.
On the website you will find extensive documentation on how to set taxes up depending on where you are and what kind of product you sell.
Regarding the EU VAT, Shopify handles it natively on its platform. The configuration is again a bit complex, so take a look at the official documentation.
Unfortunately, Shopify doesn't seem to automatically integrate an invoice generation system. If this point is important to you, you'll have to install a third-party application.
SureCart – The Easy Way
The SureCart team has taken care of everything in order to make the tedious process of setting up sales tax and EU VAT as easy as possible.
In fact, the general setup options in the preferences are reduced to two small boxes: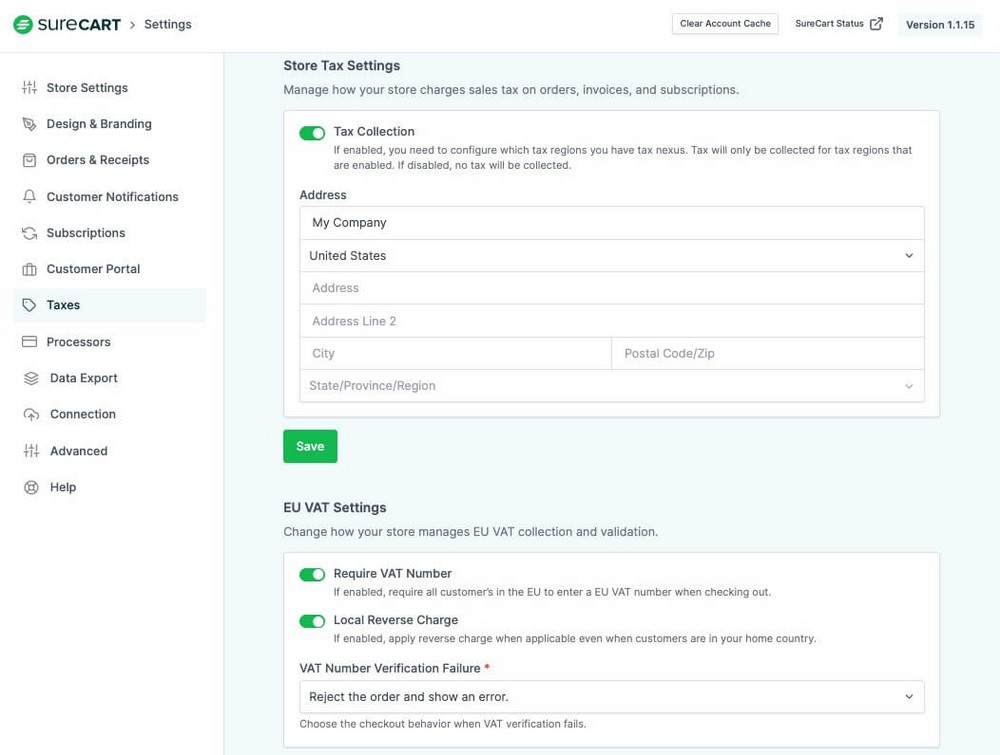 There are also options to make extra tweaks to the general settings. As taxes are a bit more complex than writing down an address and enabling a couple of checkboxes, SureCart tries to help.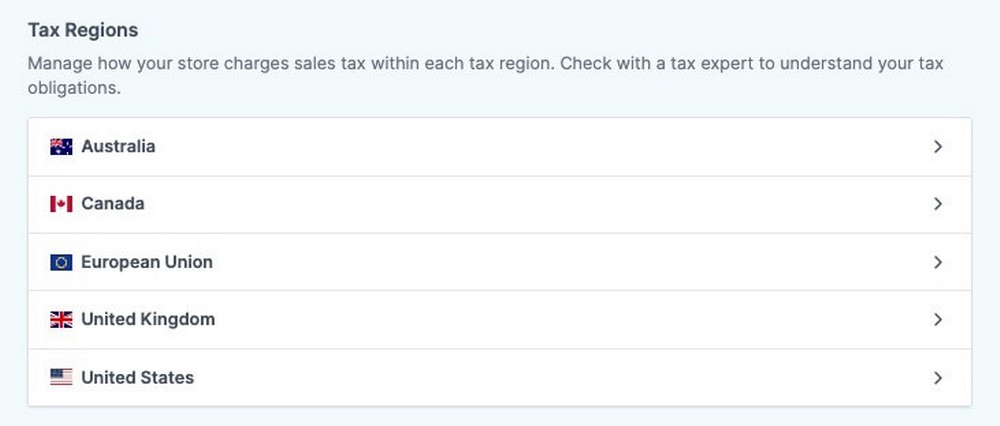 But the important thing here is that SureCart supports these options out of the box and for free.
You won't need to install any additional extensions, nor subscribe to additional services from third parties.
If you want to learn more about tax configuration in SureCart, you can do it in less than 10 minutes by following along with this video!
SureCart creates a customer dashboard during its installation, where customers can view their orders and invoice history, including its downloads.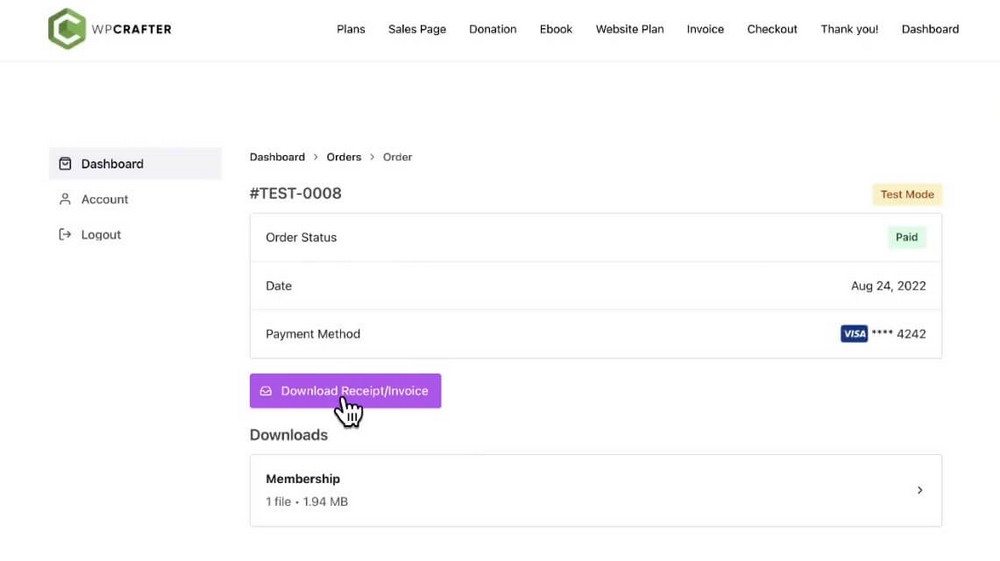 Here's a video with more information about this feature:
Remember, even though your eCommerce plugin of choice may handle tax, VAT and invoicing, you'll need to perform required accounting to make sure you're all paid up and legal.
WooCommerce vs Shopify vs SureCart – Integration
As we mentioned earlier, eCommerce is no longer just about selling an item that you have on the shelf of your traditional store.
You may need to give access to an online course that you manage with another plugin.
You may want to save customer information in a CRM.
You may want to drip feed content or provide access levels depending on membership criteria.
Integration is a very important part of any platform, not just eCommerce.
| | | | |
| --- | --- | --- | --- |
| | WooCommerce | Shopify | SureCart |
| Integrations | Through extensions and addons | Through apps | Native |
| Zapier integration | Yes | Yes | No. But offers SureTriggers |
WooCommerce – The Most Popular Among Third Party Apps
WooCommerce is the most popular solution when it comes to eCommerce platforms.
Therefore, it's very likely that you'll find an integration with your favorite tool, either through extensions or through addons for your favorite plugin, as in the case of Memberpress.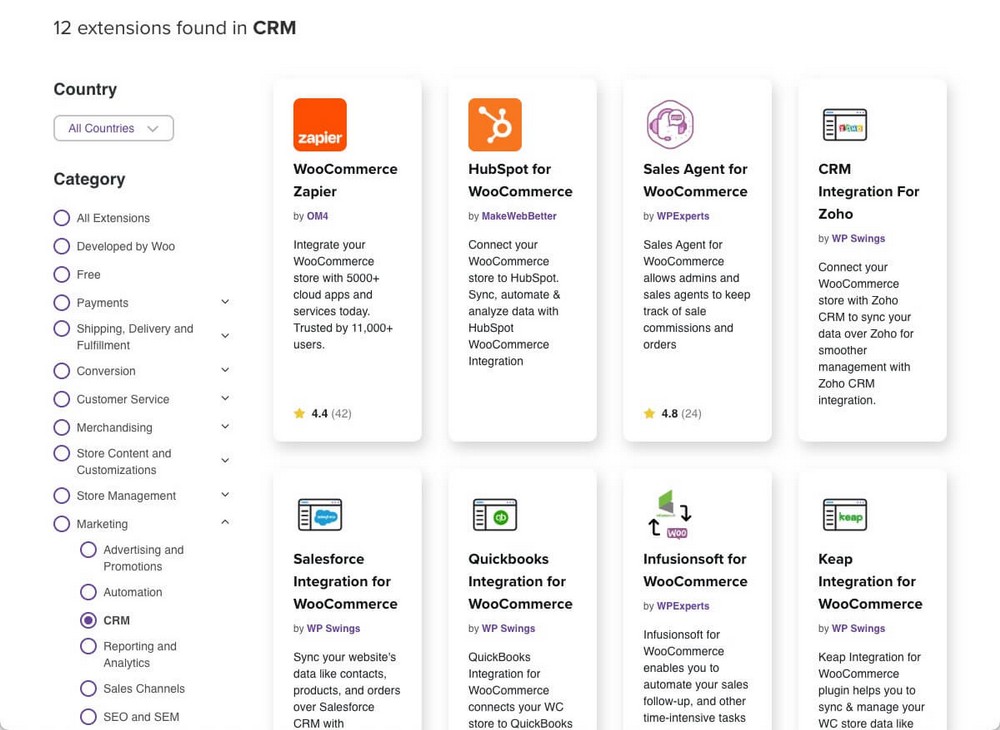 WooCommerce also offers integration with Zapier. A tool to connect apps and services with each other that don't have native integration.
Zapier is free on a fairly limited basis. If you want to use it intensively, you'll have to upgrade to a paid plan.
Shopify – Free and Paid Apps
While WooCommerce has extensions and third-party add-ons, Shopify has a marketplace with applications that will power up your online store.
It allows you to easily interconnect different apps and services with your store.
Due to the popularity of Shopify, it's also easy to find an app that offers integrations with services such as email marketing platforms.
But, there is no direct integration with LMS like Memberpress or LearnDash for example.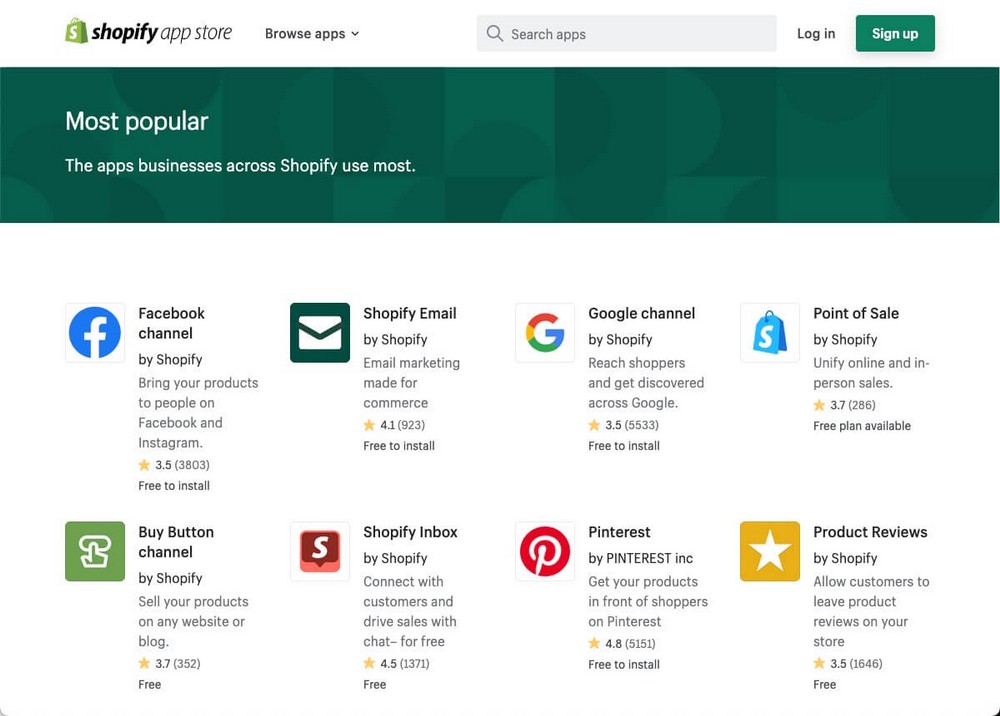 SureCart – Simple and Direct Integrations
SureCart may not have an extensive catalog of integrations like the previous two alternatives (yet!), but it has 2 major advantages:
First, integrations are available within SureCart.
For instance, you'll be able to easily sync each product sold through SureCart to a LearnDash, LifterLMS or Memberpress course.
No need to worry about addons or third party applications.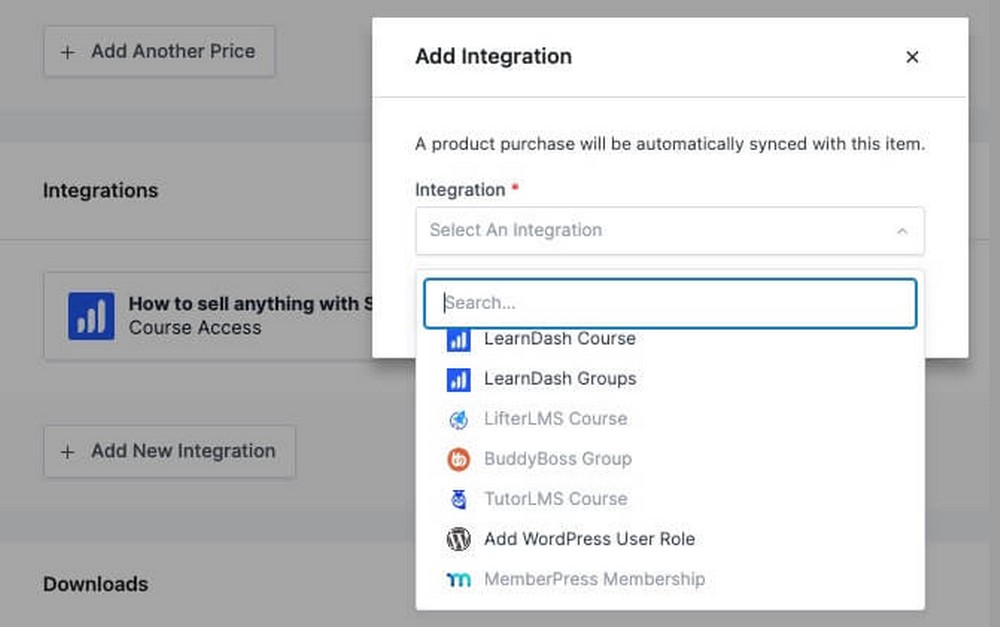 Second, remember I said SureCart is a product from the SureCrafted ecosystem?
A new awesome tool called SureTriggers is coming that's part of that ecosystem.
It's a new automation tool that will work inside WordPress that will allow you to create more powerful integrations.
If you want to learn more about SureTriggers, check out this video:
WooCommerce vs Shopify vs SureCart – Shopping Experience
The shopping experience provided by these platforms is also a key point when deciding on which one is best.
How a customer will experience your store so it is arguably the most important aspect here.
Here are a few comparisons that directly influence the customer journey so you can see what's on offer:
| | | | |
| --- | --- | --- | --- |
| | WooCommerce | Shopify | SureCart |
| Shop page showcasing all products | Yes | Yes | You can create it manually |
| Product page customization | Requires extensions for advanced modifications | Minimal modifications allowed | Very customizable |
| Payment gateways | PayPal, Stripe, cash on delivery, bank transfer… | More than 100 integrations | PayPal, Stripe. Other gateways coming soon |
| Native payment methods | One time, subscriptions | One time, subscriptions | One-time, donation, subscription, installment plans, choose your price. |
| Sales techniques | Upsells and cross-sells (native) Bump offers (paid extensions) | Cross-selling (native) Apps for others | Order bumps and one-click upsells (Pro plan) |
| Cart abandonment | Yes (paid extension) | Yes​​ (native) | Yes (Pro plan) |
| Checkout customization | Paid extensions | Minimal modifications allowed | Yes using WordPress editor |
WooCommerce – A Traditional Online Shopping Experience
With WooCommerce, the typical store layout includes displaying all your products on a single page.
This page will have sorting and filters so that users can quickly find what they need (the most powerful filters are available through paid extensions though).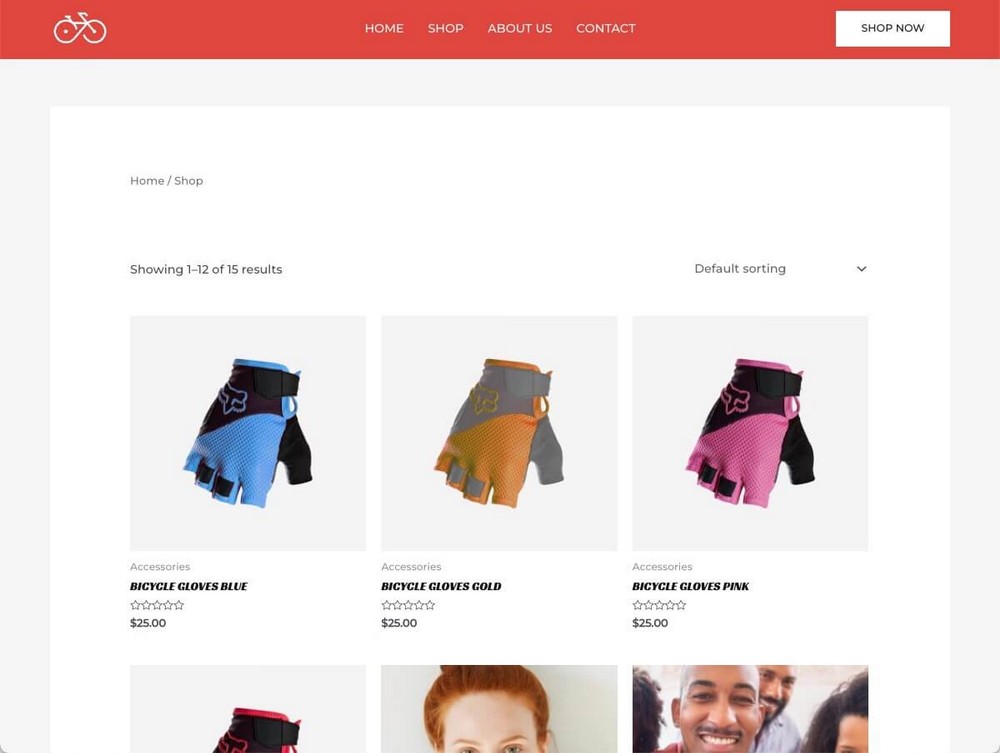 This works well for stores with many products, especially if they are visually appealing.
Shoppers will be able to see everything and add items to their cart with just a click.
Or they could go to the product page to see more info about the item.
The product page can be customized, adding reviews, related products for cross-selling, size guides and any information you think can clinch the sale.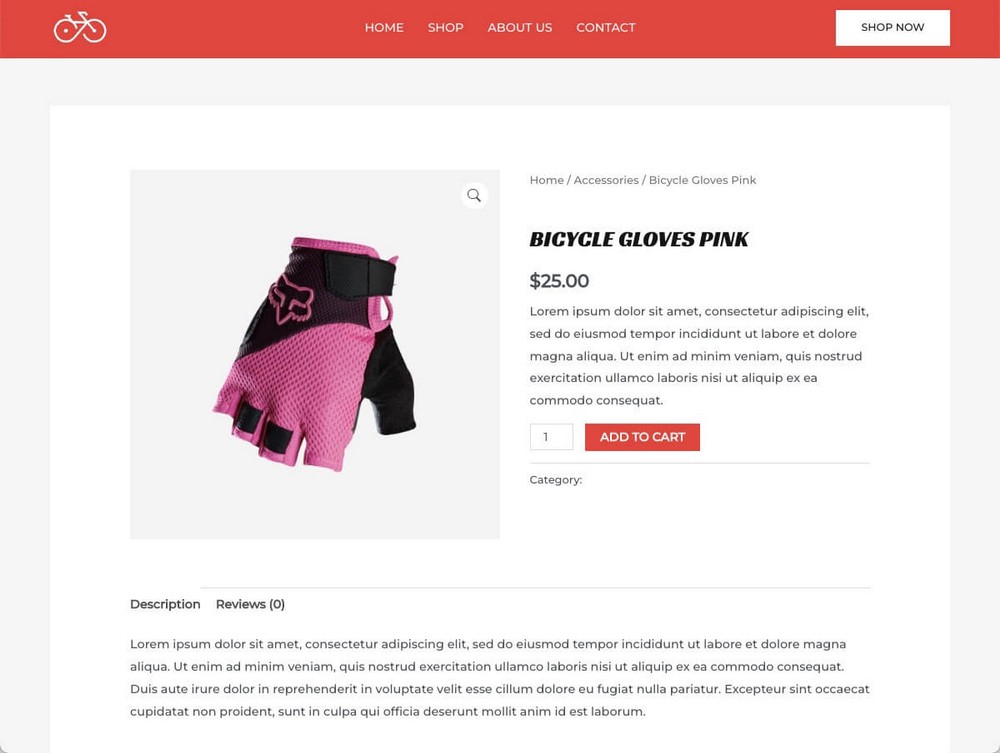 In any case, the customer will add the product to the cart: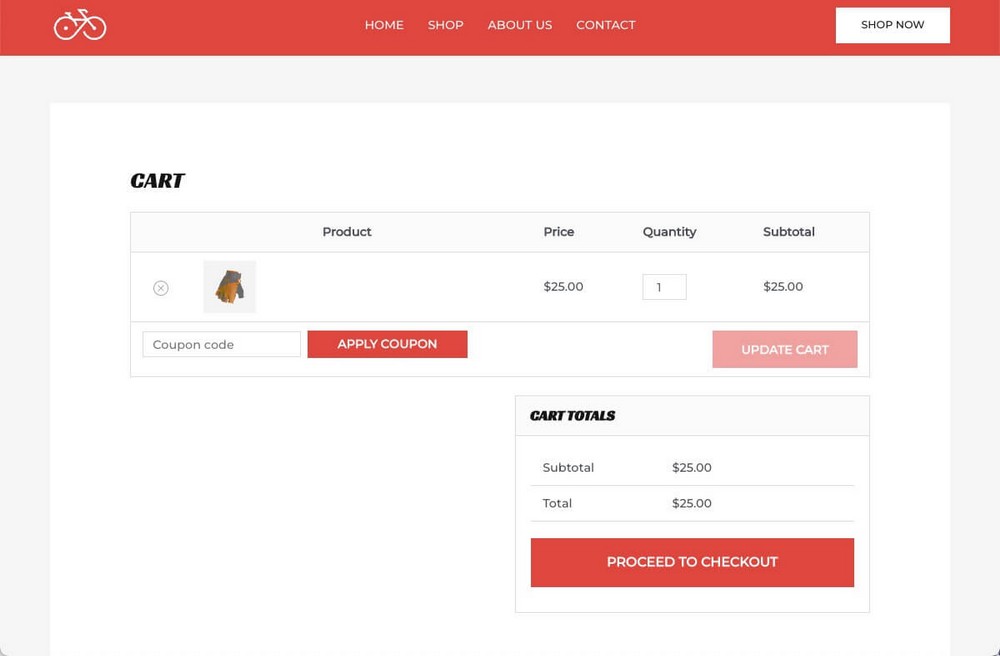 Then proceed to the checkout to finalize the purchase.
This checkout is pretty simple. If you want to improve it, you'll probably have to install third party extensions.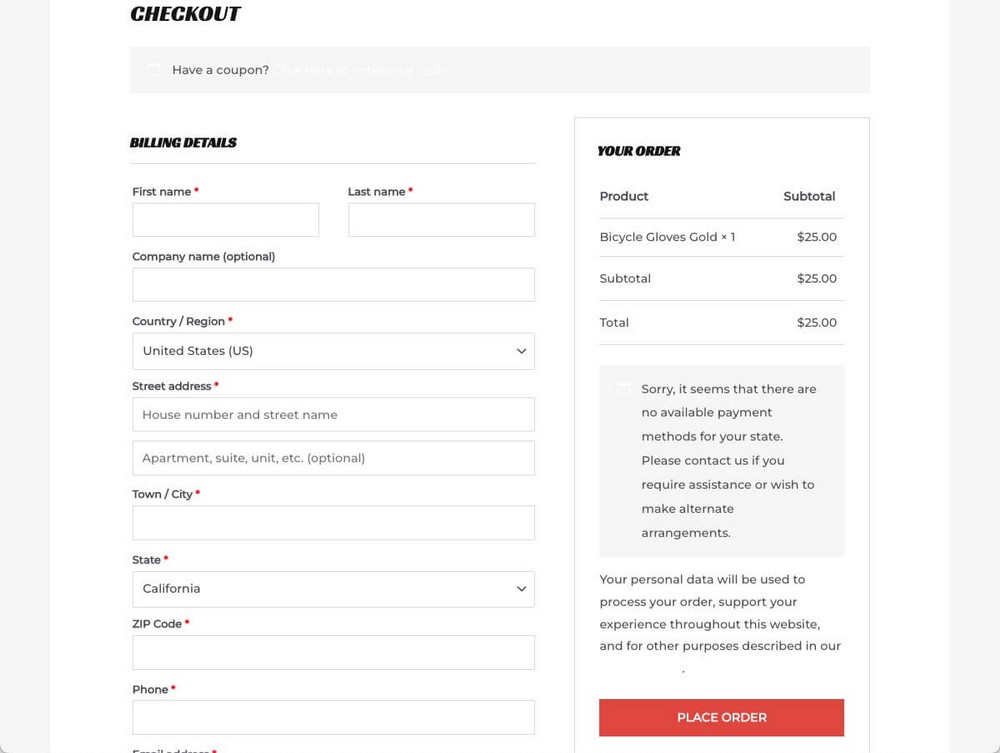 When it comes to payment in WooCommerce you can use different gateways.
The most popular are Stripe and PayPal, but it's also possible to set up payments via direct bank transfer, cash on delivery, check payments, Google and Apple Pay.
To see all the payment options you have, you can take a look at the payments extensions page.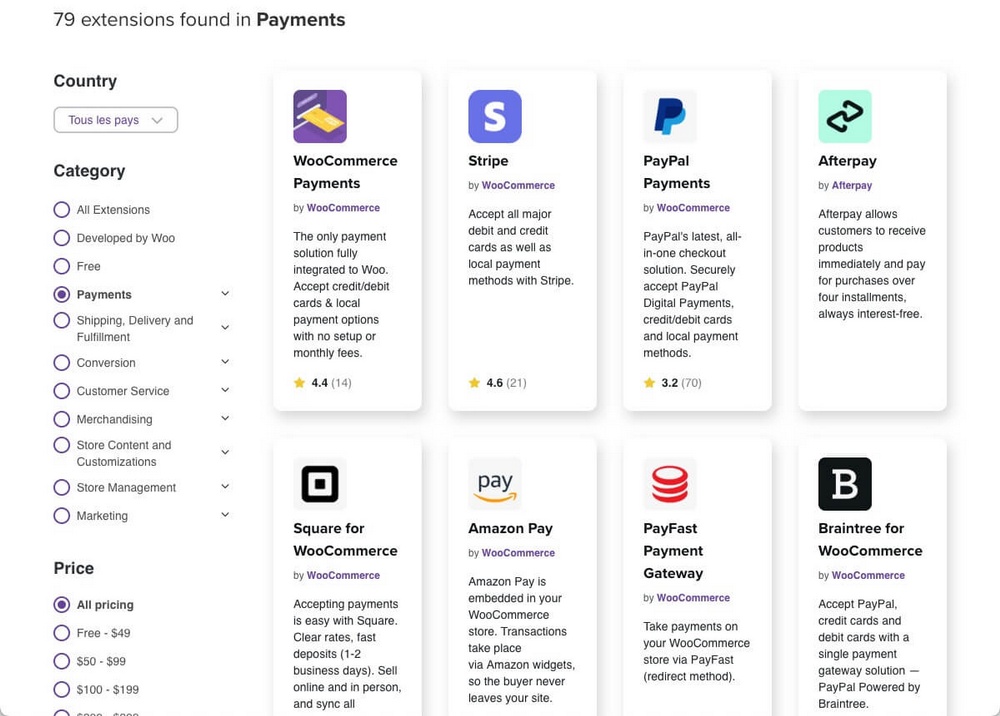 Shopify – A Traditional Approach With a More Careful Design
Shopify has put a lot of effort into the look and feel of their platform to make the shopping experience pleasing.
But the buying journey is very similar, if not identical, to the one you've seen with WooCommerce.
It's also possible to show products individually in a product page that will include more information, such as extra pictures, product variations or reviews.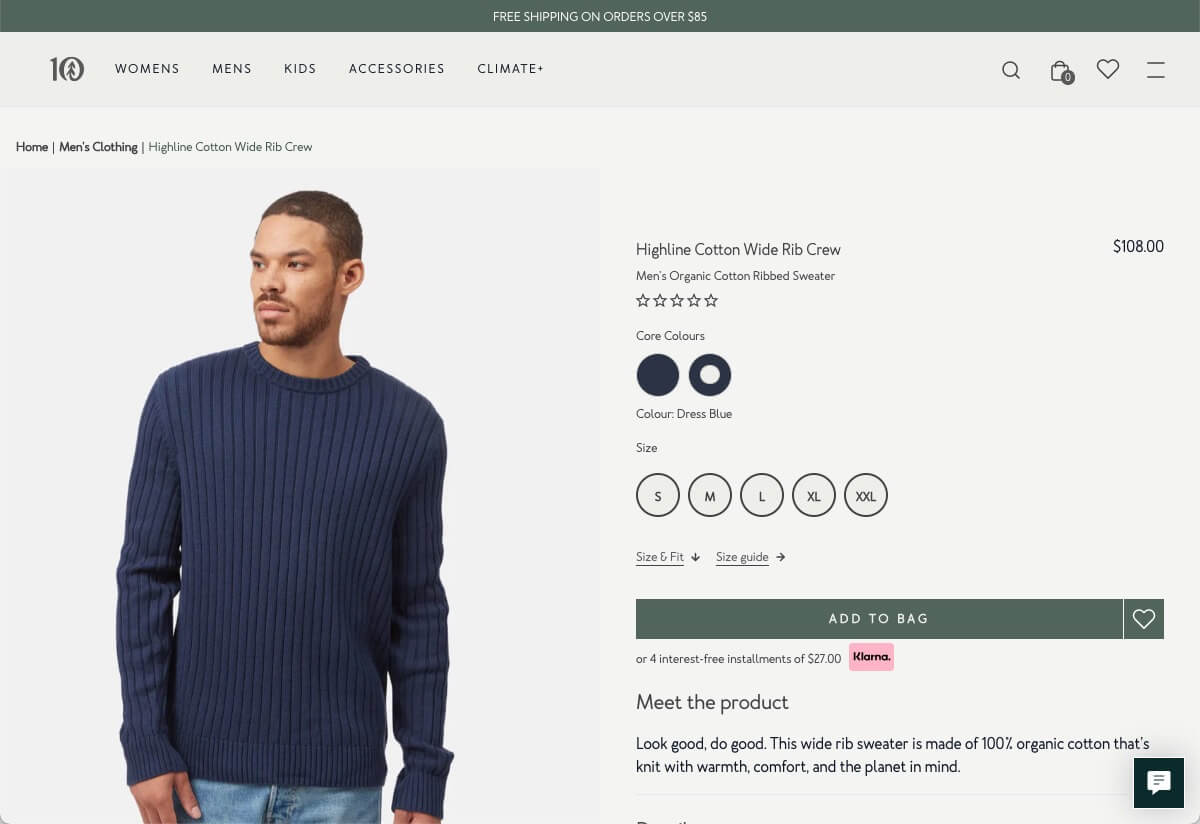 The cart in Shopify is more efficient than the one from WooCommerce. It doesn't redirect the buyer to another page, but shows a sidebar window instead.
This small cart is pretty neat. It also includes more advanced sales techniques, like recommended products for cross-selling (for order bumps and upselling, you'll need 3rd party apps).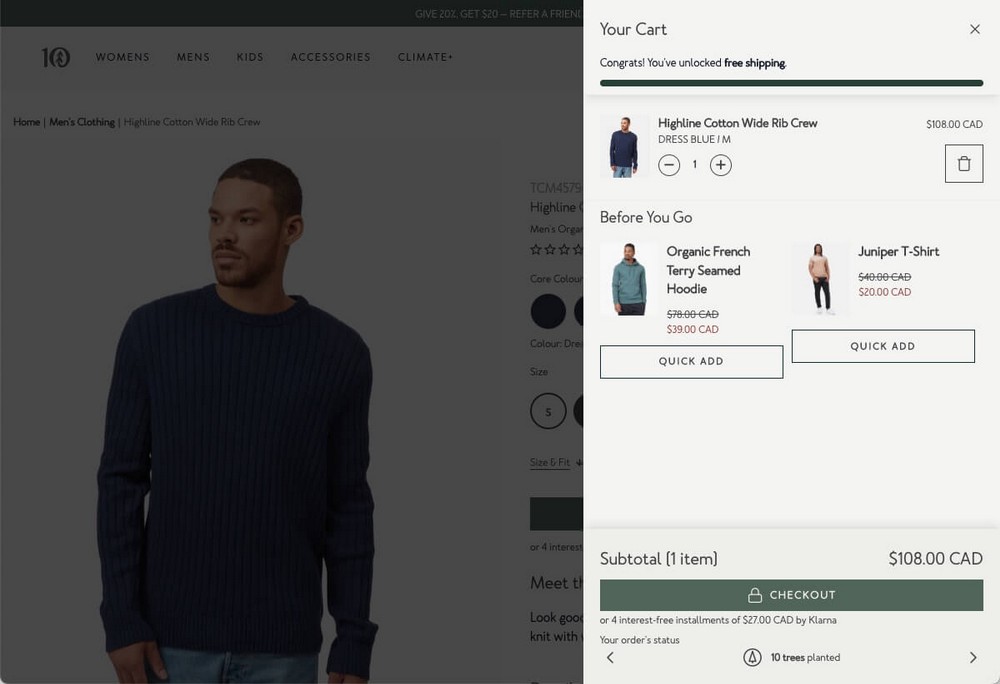 The checkout is similar to the one in WooCommerce but looks much more attractive.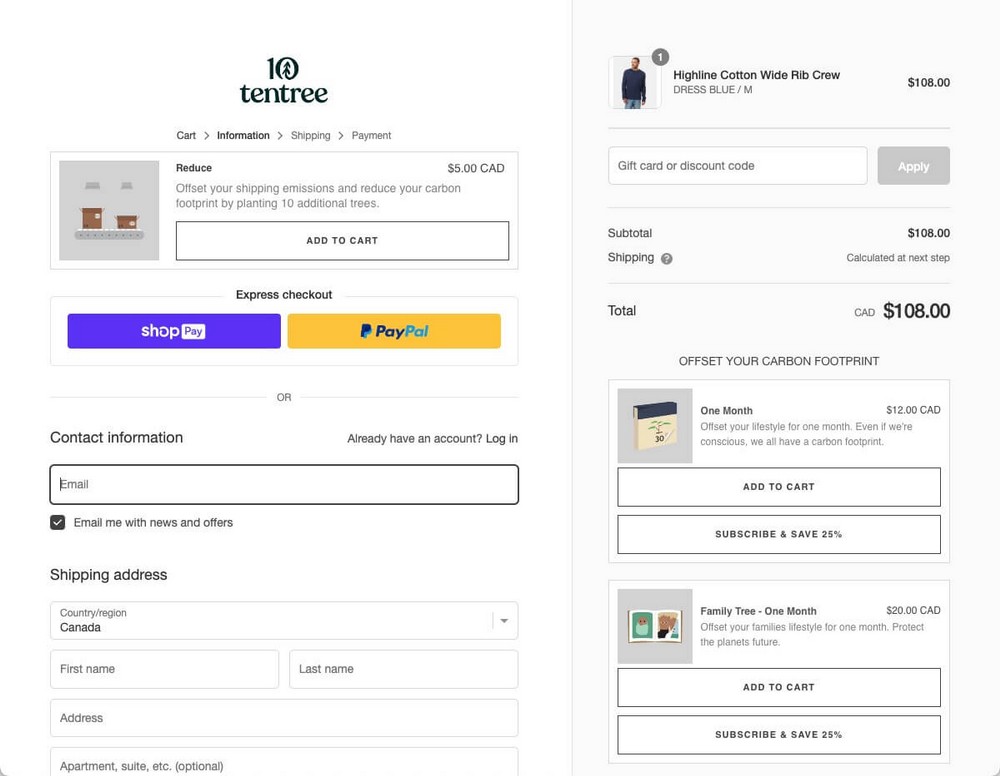 When it comes to payment, Shopify offers integrations with more than 100 payment providers. You can see them all in detail in their official documentation.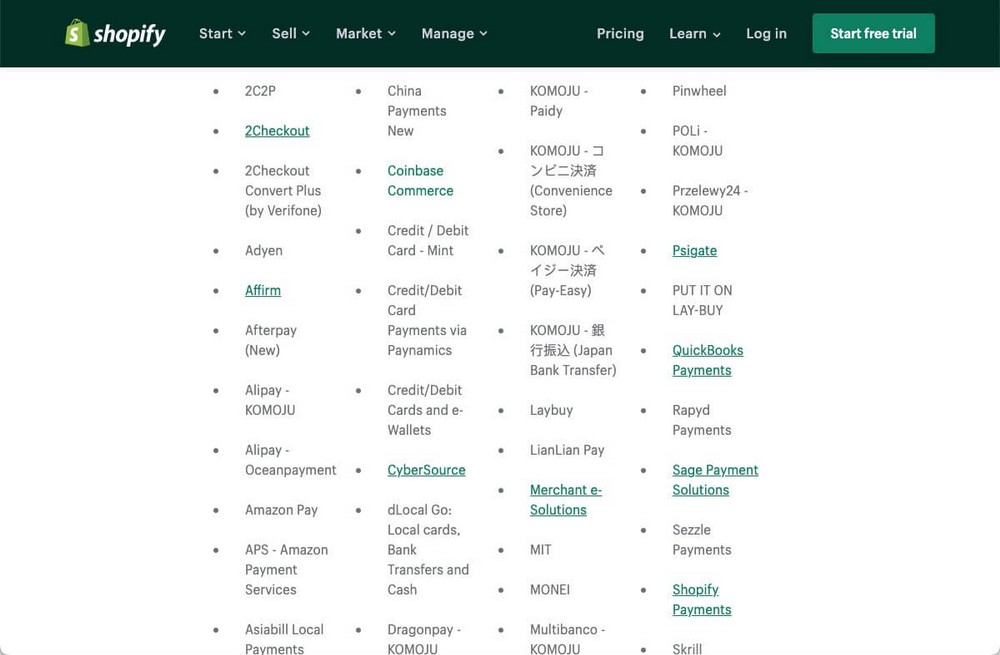 Shopify even has integration with Coinbase Commerce, something that will allow you to receive payments using cryptocurrencies.
SureCart – A New Way of Selling
SureCart has a slightly different approach than the previous solutions.
This tool is not focused on creating a catalog page where you can list tens or even hundreds or thousands of your products.
So if you want to have a storefront, this is not your tool.
SureCart allows you to create forms (checkouts) for each product. You can then embed them in any WordPress page, either with a shortcode or with a Gutenberg block.
Here's how you can create one in less than 4 minutes:
As you can see, the result of these checkouts look pretty neat.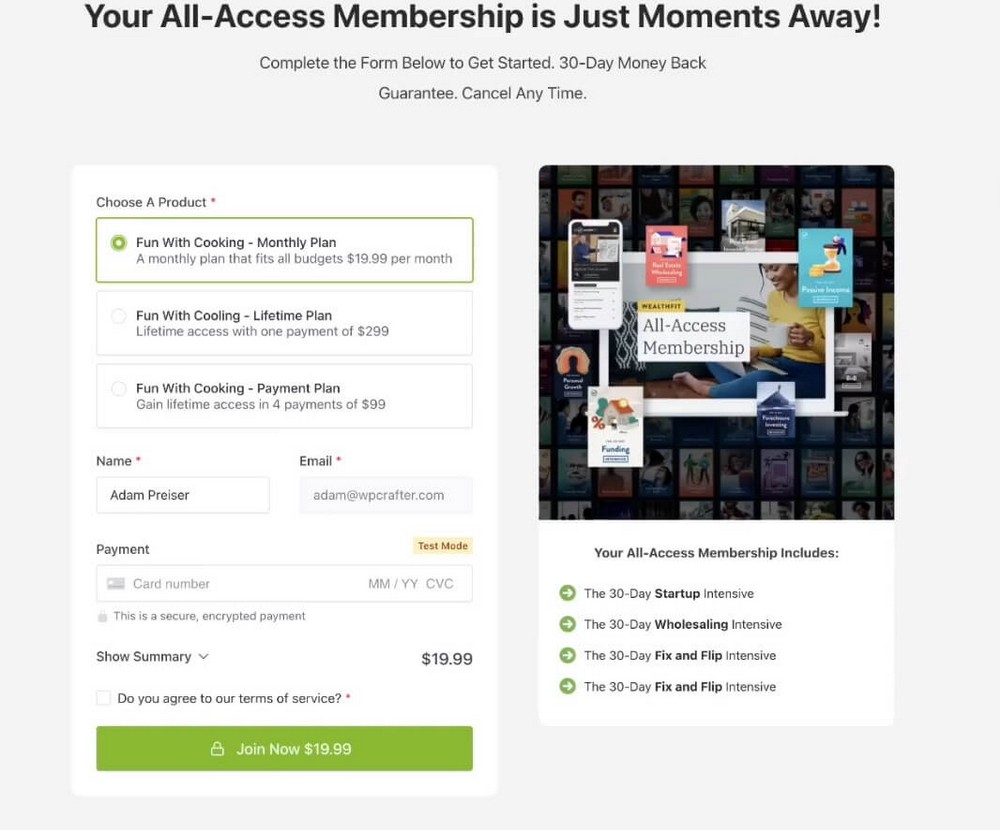 That means that the SureCart checkout can be customized in a very simple way.
That's something that WooCommerce doesn't allow. At least not without using third-party paid extensions or complicated code.
This is great, because not all products will need the same checkout.
For instance, you won't need the exact address of your client just to sell a digital product.
Also, since this checkout can be easily embedded anywhere with a shortcode, you don't need to make the user follow the classic add to cart > checkout > pay process.
You can add the checkout at the end of your sales page, making the checkout process frictionless.
You can mention one of your products in the middle of a post.
You can also create a single page and use it in your sales emails.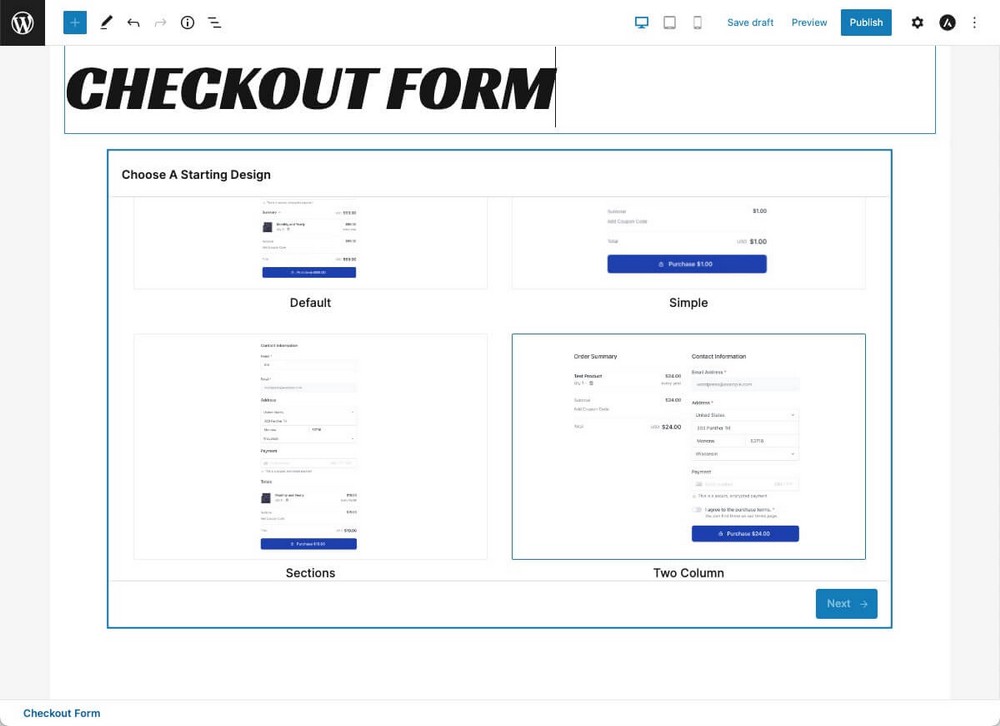 SureCart can offer different payment options for customers.
For example they can decide whether they want to pay for something all at once or through installments.
Offering these options will allow you to increase your conversions by providing options.
Never underestimate the power of choice!
SureCart makes it possible to create a dynamic shopping cart so users can add more than one item and pay for them at the same time.
This is a well-designed step, as we are not taking customers away to another page. Instead, you can show the slide, making the shopping experience more enjoyable.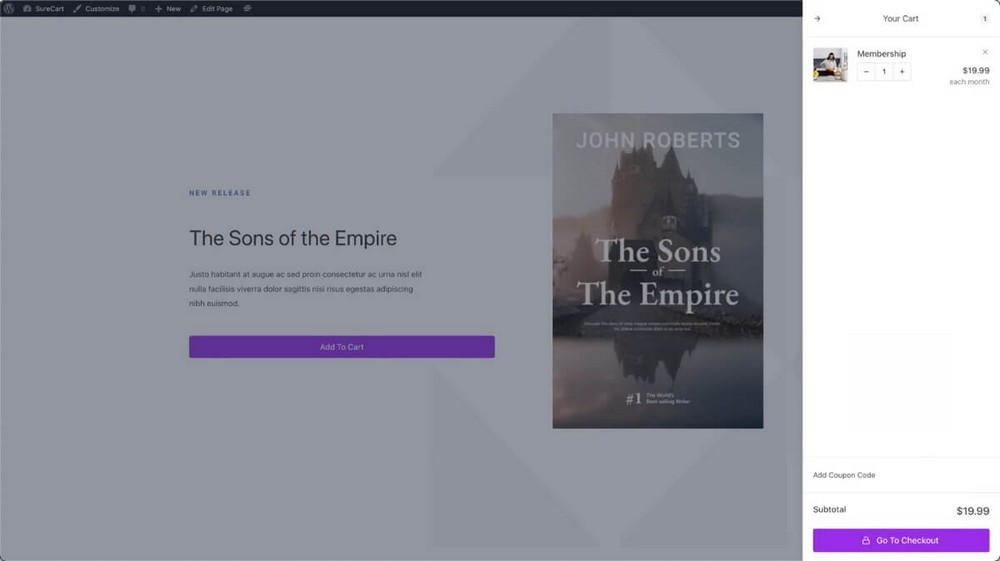 In the future, the SureCart Pro plan will add many enhancements to this shopping experience. It will natively allow you to work with cart abandonment, order bumps and one-click upsells.
When it comes to payment, SureCart has direct integration with PayPal and Stripe. Remember that the latter will give you access to a lot of payment methods like Apple Pay or Google Pay.
The team is already working on integrating other solutions such as Mollie, Razorpay and Paystack.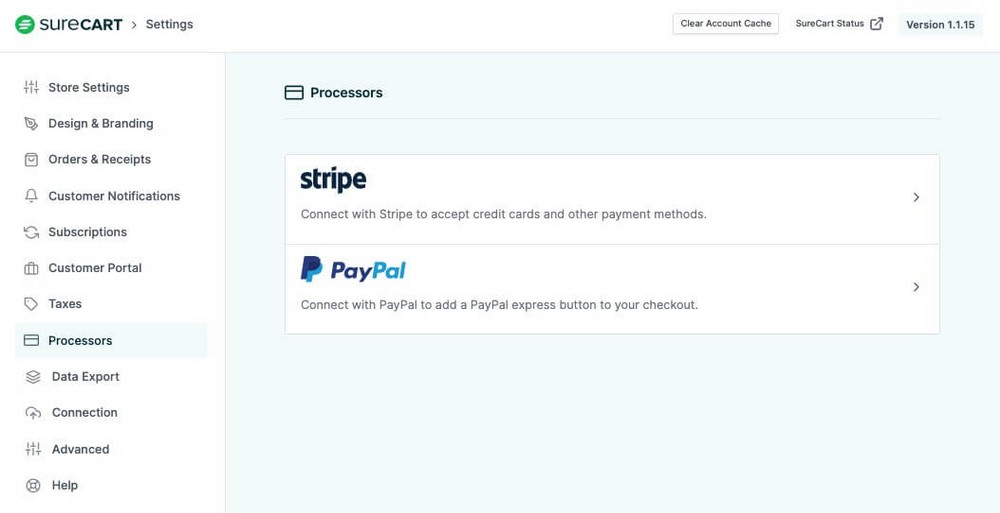 WooCommerce vs Shopify vs SureCart – Ease of Use
How complex is it going to be for you to set up and use your store?
WooCommerce – A Huge Community With Tons Of Information
The unlimited possibilities offered by WooCommerce are at the same time one of its biggest drawbacks.
Depending on your needs, you might find a lot of options that you don't have to worry about when setting up your store.
But they will be there anyway, reminding you that you might be forgetting to configure something.
Or you might need a specific feature, and it will take you a while until you figure out that it's only available in an extension you've never heard of.
But it's not all bad news. Due to its market share, you'll find a lot of good documentation and tutorials that will help you solve almost any question you may have.
Shopify – A Little Simpler
Shopify is pretty straightforward when it comes to creating an online store.
It's more limited compared to WooCommerce and that makes it a bit easier to understand.
Its main advantage is that since it doesn't run on WordPress, you don't need to learn how to use this platform beforehand.
You'll also find plenty of information about it: help documentation, tutorials, courses, and even professionals specialized in this tool
And since you are paying a monthly fee for using it, you'll also have 24/7 email and live chat support in any plan.
SureCart – It Doesn't Get Any Easier
SureCrafted products are known for making life as simple as possible.
The page for adding new products is very clean and it's easy to understand at a glance what every section is for.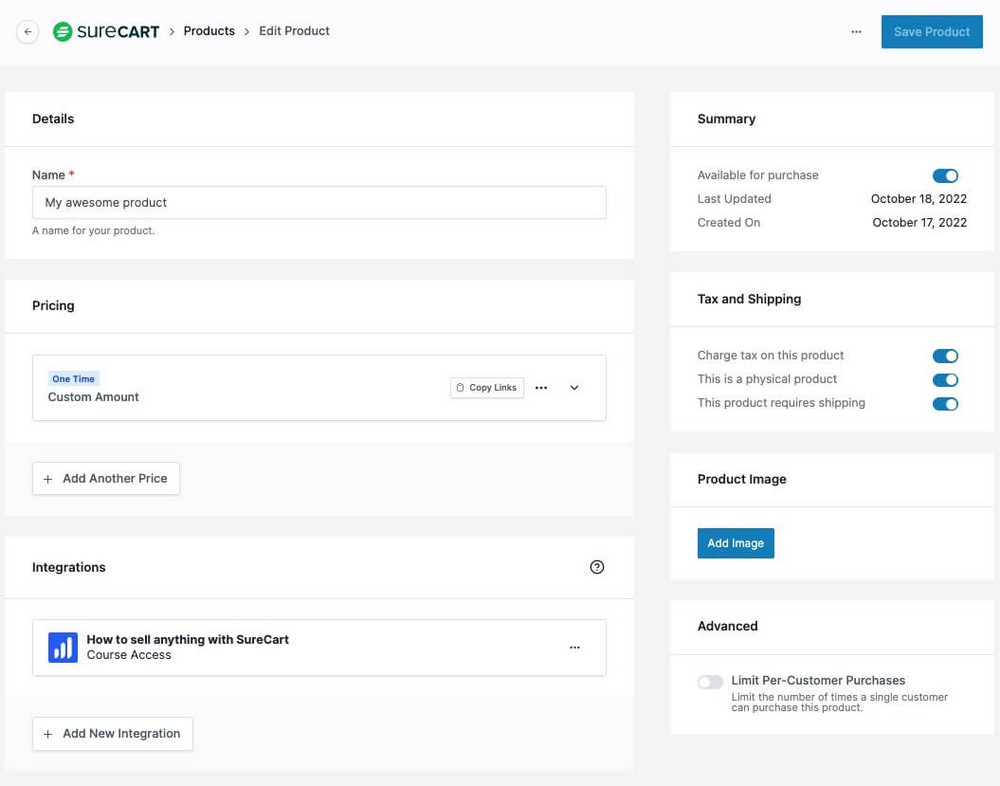 As this is a relatively new product, you won't find much information about it on the internet yet.
But we've got you covered with a dedicated YouTube channel where we'll be uploading tutorials and news about SureCart.
If you need a more human touch, it also has a support team available 24/7.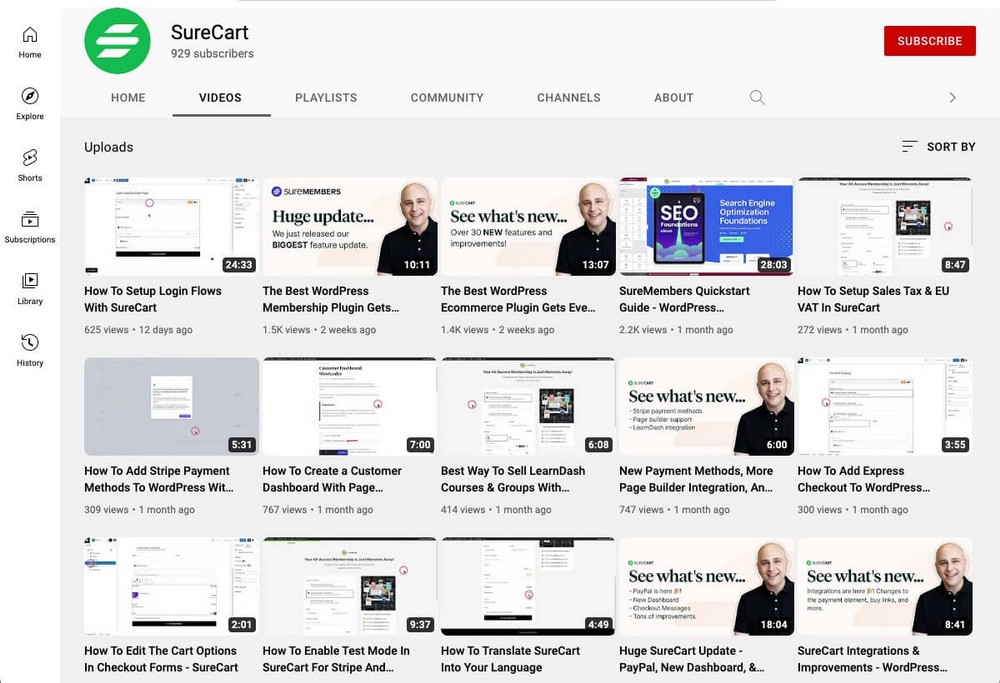 WooCommerce Vs Shopify vs SureCart – Other Features
There are a few more differences between these platforms:
WooCommerce will run on your own WordPress installation.
Shopify will run on Shopify's servers.
SureCart is installed in WordPress but runs through SureCart's servers (headless eCommerce). This makes it the fastest solution that has the least impact on your server resources.
So if you have a blog, and you are afraid that using WooCommerce will impact its performance or will force you to buy a more expensive hosting plan, SureCart has you covered.
Being headless, together with the fact that SureCart allows you to add the product checkout on any page, makes SEO on this platform much better.
You'll have better speed on your site, and you won't be limited to a product standard page design.
You won't have to use a URL structure where you have to add all your products under a top "/products" page either.
Leaving aside the technical stuff, another thing you'll have to take into account is the creation and management of your own affiliate programs.
Affiliate marketing is a very powerful technique to get more sales. Even the world's largest eCommerce store (Amazon) uses this system.
On SureCart's Pro plan, you can manage your affiliate program natively within the plugin itself. On the other platforms, you'll need to rely on third-party extensions and applications.
WooCommerce Vs Shopify Vs SureCart – Pricing
Pricing is a very important matter as your budget may be tight.
But we wanted to talk about it at the end, because in order to better understand the pricing of these platforms, you needed to have an overview of how they work.
For instance, now you know that to get some things done with WooCommerce or Shopify, you'll need to buy third party apps and extensions.
| | | | |
| --- | --- | --- | --- |
| | WooCommerce | Shopify | SureCart |
| Hosting costs | WordPress installation (~$60/year) | No | WordPress installation (~$60/year) |
| Free? | Yes | No (plans starts at $29/mo) | Yes |
| Extra costs | Paid extensions (paid yearly) available | Paid apps (paid yearly) available | Pro plan coming soon |
WooCommerce – Free?
The foundation of WooCommerce is free. But as it runs on WordPress, you'll need at least a hosting plan (~$60/80 per year) and a domain (~$10/15 per year).
Additionally you can add to that cost, buying a WooCommerce-ready theme.
But if you want to keep costs to a minimum, maintaining your online store would cost you about $6/8 a month, the same cost as maintaining your blog.
That's really cheap.
But the problem with WooCommerce, is that it's very complex to estimate how much it will cost to have the store you really want or need.
You've already seen that there are several third-party extensions you might want to install, and all of them have recurring costs associated.
So that $6/8 a month can quickly turn into $30, $60 a month or even more.
We recommend that you study your needs carefully so you can find out how much the extensions that cover those cost. Then you can calculate how much using WooCommerce really would cost you.
Shopify – Recurring Cost From the Beginning
Shopify's pricing varies greatly, ranging from $5 a month on their Starter plan, to $2,000 a month if you use their more advanced Shopify Plus plan.

Its most basic plan just works for selling through social media, while their Plus plan is probably not necessary if you're just starting out.
Normally, you'll pick one of the main plans ranging from $29/month to $299/month.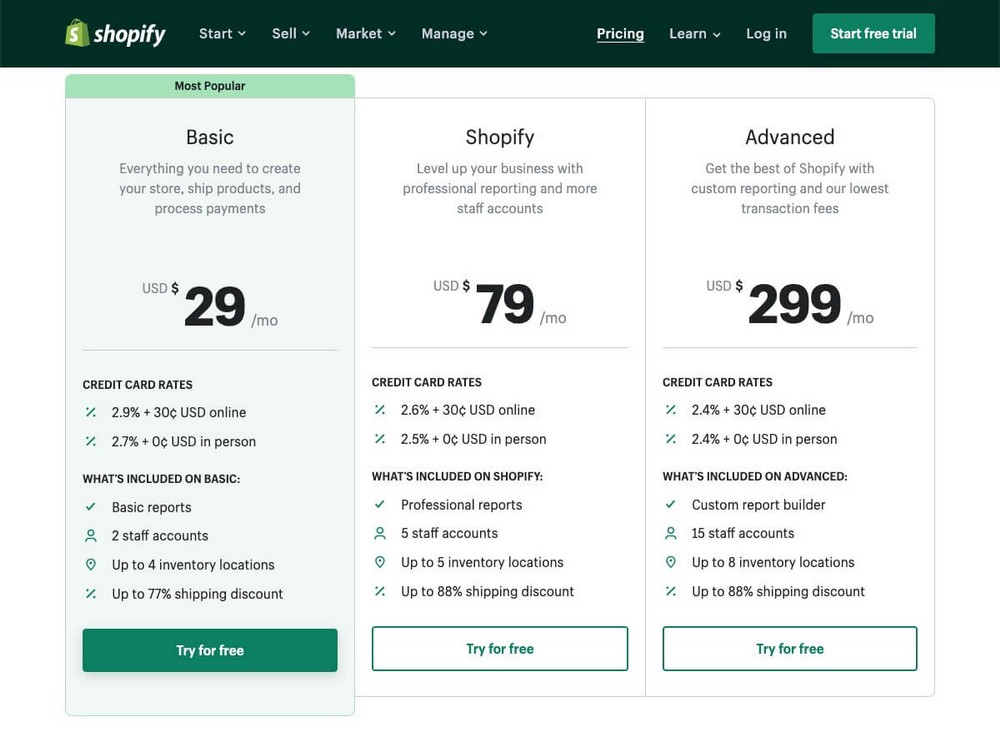 It's easy to choose a plan on Shopify, as the main differences are mostly a reduction in transaction costs.
So based on your estimated transactions, you can easily calculate what your ideal plan is.
The advantage of this monthly recurring payment is that all Shopify plans include hosting, so you won't have to worry about that part.
Although you'll still have to buy the domain.
As an optional cost, you might want to buy a Pro theme to stand out from the competition.
SureCart – A Simple Pricing Plan
SureCart offers a free plan (forever), which allows you to add unlimited products (with their respective checkouts), subscription payments, donations, and even includes real-time tax calculation.
If you want to increase your sales and profits, you can sign up for the Pro plan.
The Pro plan adds order bumps and one click upsells, abandoned cart reminders, or a platform to manage affiliates.
This Pro plan will cost X. As there is only one paid plan, it will be easy to estimate the costs of running your online store with SureCart, now and in the future.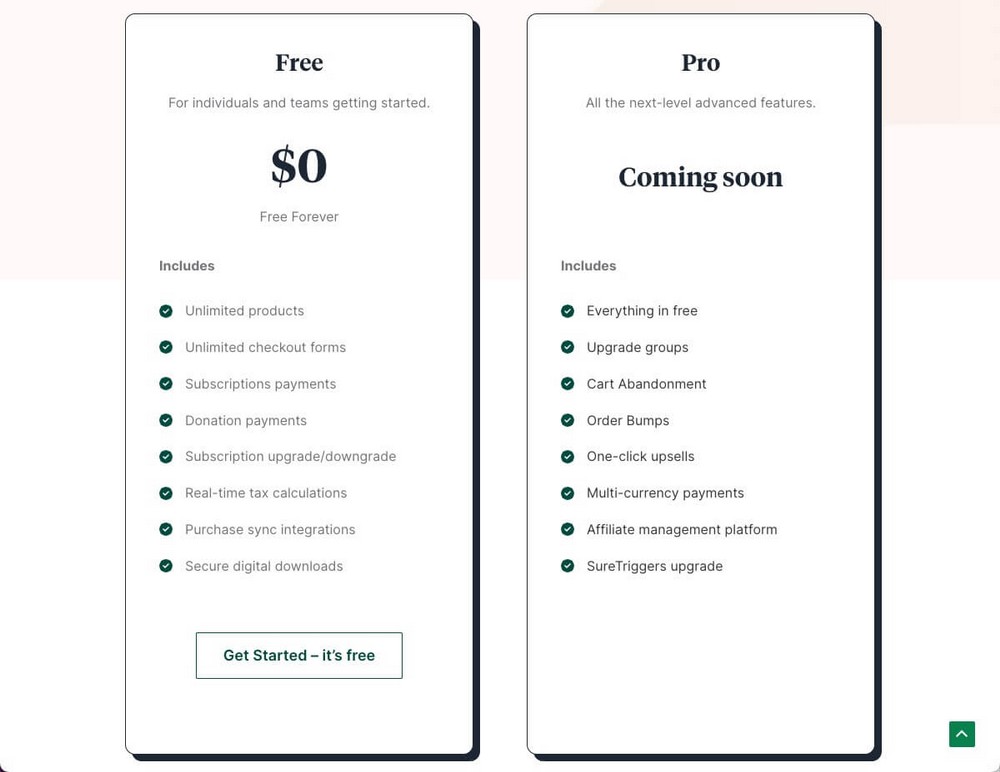 As SureCart runs on WordPress, you'll be able to use your existing themes or any template you like as the plugin uses attractive checkouts by default.
WooCommerce vs Shopify vs SureCart – Comparison Table
WooCommerce

Shopify

SureCart

Works on

WordPress

Cloud-based

WordPress (headless)

Costs

Cost of WordPress installation. Plugin free.

Plans start at $29/mo.

Free plan.

Extra costs

Paid extensions (paid yearly) available

Paid apps (paid yearly) available

Pro plan coming soon

Legal

Handles taxes. Paid extension required for EU VAT number and properly invoicing management

Handles taxes and EU VAT number. Paid app required for properly invoicing management

Taxes, EU VAT number and invoices handled natively

Integration

Many available through free and paid extensions

Many available through free and paid apps

Fewer available, but native

Automation

Zapier

Zapier

SureTriggers

Payment gateways

PayPal, Stripe, Cash on delivery and bank transfer.

More than 100

Paypal, Stripe. More coming soon.

Shopping customization

Requires paid extensions for modifying product page and checkout

Only minimal modifications are allowed

Customize the checkout and product page with WordPress blocks.

Native payment methods

One time, subscriptions

One time, subscriptions

One-time, donation, subscription, installment plans, choose your price

Sales techniques

Upsells and cross-sells (native)

Bump offers (paid extension)

Cart abandonment (paid extension)

Cross-sells and Cart abandonment (native)

Upsells and bump offers (paid apps)

Order bumps and one-click upsells (pro plan)
Final Thoughts
Even after this comparison, you may still find it difficult to pick your eCommerce platform.
That's normal as it's an important decision for your business.
Shopify is the only one of these solutions that doesn't run WordPress.
If you don't have a website that uses this content management system as a foundation and you don't want to learn how to use it, Shopify may be your best option.
It's possible to sell digital products or even courses with Shopify. Just remember that you'll need to install extra applications to do it.
Shopify is more focused on selling physical products. Due to its simplicity, we believe it is the best option to complement an existing physical store.
Stores where most of the sales are made in person, and you want to use the internet as a second sales channel.
On the other hand, if you want to go all in selling products online, WooCommerce will be the ideal solution.
You have already seen that the possibilities are practically unlimited.
It's true that you'll have to invest more time and energy setting everything up (in comparison to Shopify).
You'll probably also have to buy some extensions along the way. But the costs compared to investing in a traditional store are lower.
Besides physical products, WooCommerce also lets you sell digital products such as downloadable books, or access to online courses.
SureCart is the ideal solution for many more scenarios. It offers the option to sell any type of products in a much simpler way, out of the box, and for free.
Want to sell a digital product? You can easily do it without working with 3rd party apps or extensions.
Selling online courses or access to a private membership you've created with a LMS? Integrations got you covered.
A physical product without messing with taxes? You got it.
Still not ready to sell anything? Start accepting donations or let your customers choose their own price.
Or offer payment plan installments as the big companies do!
Having choice is great, but can make the decision-making process a little more difficult.
Hopefully this comparison provides the information you need to make an informed decision about the platform to use for your online store.
Which eCommerce platform do you like the most?
Do you have any specific concerns that we have not mentioned in this WooCommerce vs Shopify vs SureCart comparison?
Let me know in the comments below!