Mostly known for their shared website hosting service, Hostgator also offers other hosting packages as well.
Hostgator Website Hosting Plans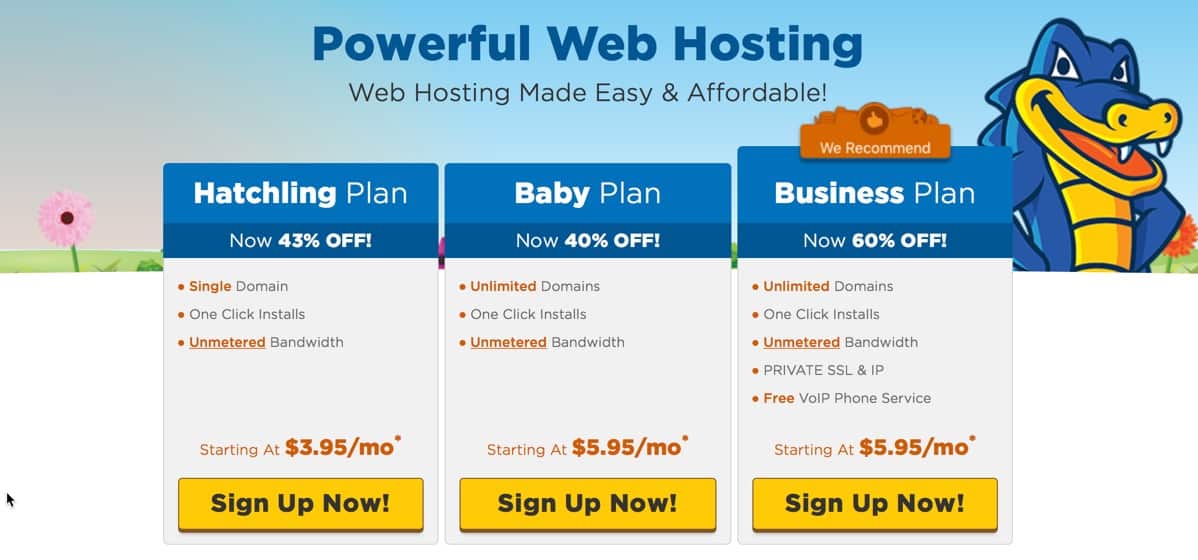 Hostgators 3 main shared plans are their Hatchling Plan, Baby Plan, and Business Plan. The main difference between them is how many websites you can host and a free SSL security certificate.
Hostgator Features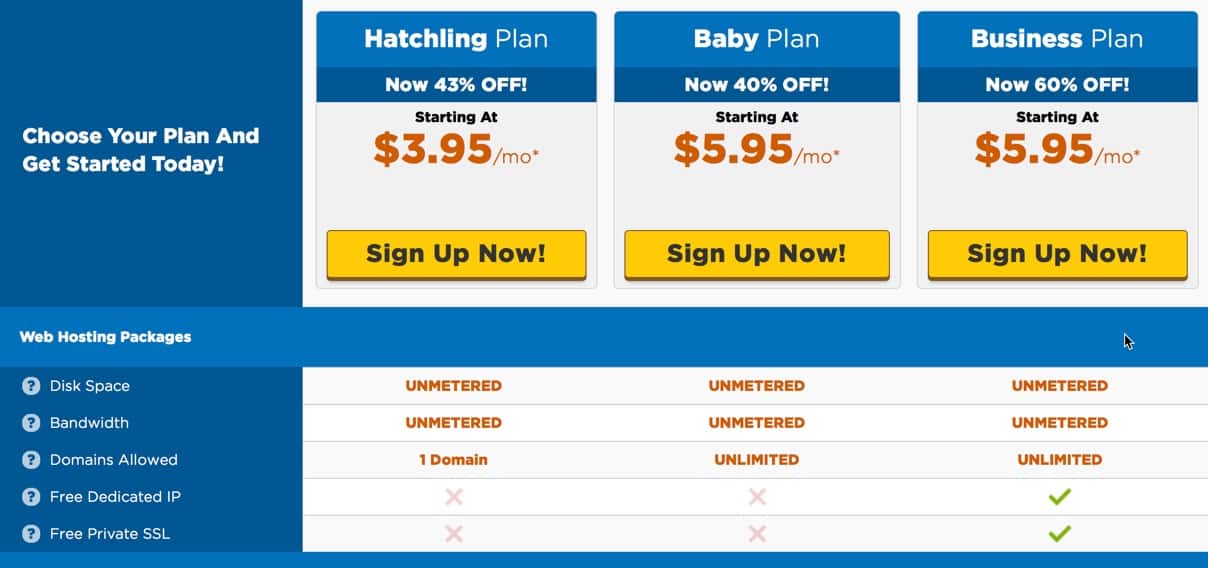 Hostgator Managed WordPress Hosting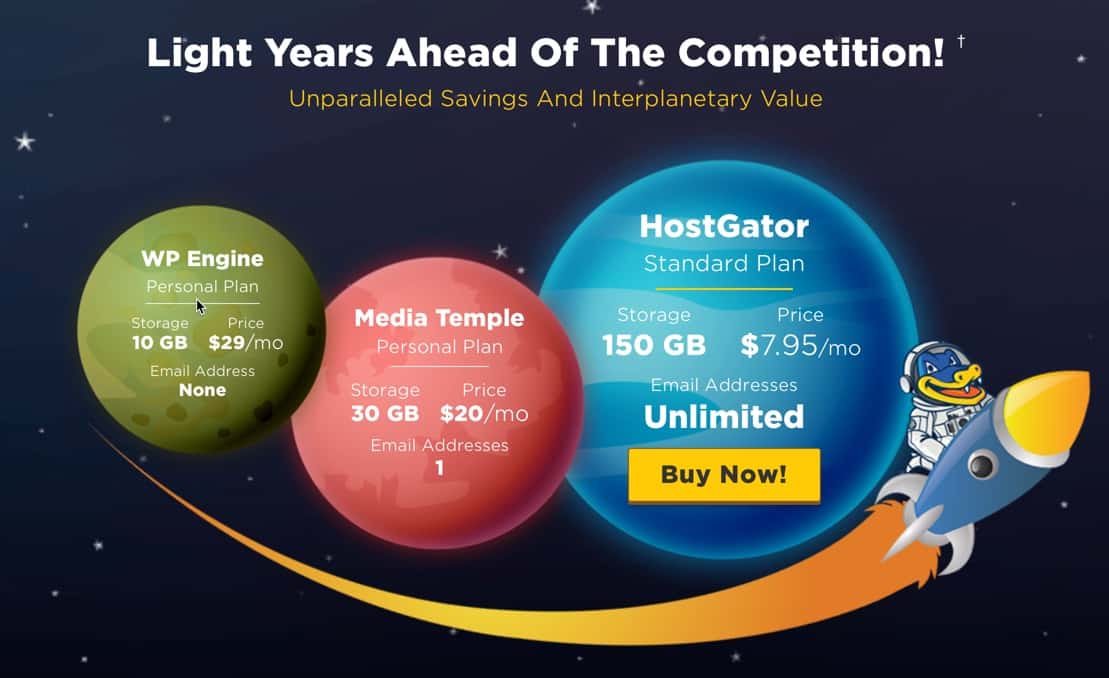 One of Hostgator's newer offer is managed WordPress hosting, designed to compete with WP Engine and the various other providers. However, it's still Hostgator.