How To Create a 100% Custom Landing Page from Scratch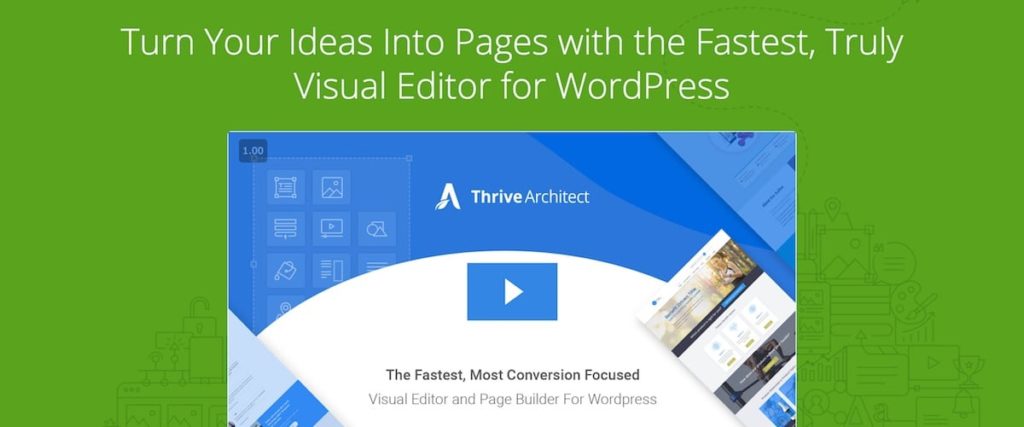 Thrive Architect is a WordPress page builder from Thrive Themes. It's their next-generation page builder that replaced Thrive Content Builder. It is ideal for any website build, but also really shines for marketers because of its marketing focus.
Key Thrive Architect Features:
Over 100 Page Templates
Pre Designed Section Templates
Global Colors For Easy Customization
Included Popup Engine
Advanced Marketing Features
Constant Updates & Improvements
Works With Any Theme
Thrive Architect is a VERY exciting WordPress page builder. Cost-wise, you will not find a better deal because it comes with lifetime updates, but keep in mind its just 1 year of support. Extending support is very reasonably priced at only $40.
Thrive Architect lacks a theme builder. Thrive has been building a separate theme that will allow you to use Thrive Architect to create headers, footers, posts templates, but it's taking a very long time. Hopefully, we will see it in 2020.
Check Out Thrive Architect