If you are searching for the best theme to use with any page builder, like Elementor, Beaver Builder, or Divi, then this list is for you.
The #1 piece of advice I give to folks is to choose 1 WordPress theme that can do just about anything, and master it.
The next question I usually get is, which is the best theme and that is what I try to answer in this video.
Yup, yup, these are the 3 best themes that I have used that just so happen to work perfectly with any WordPress page builder.
Want to know the best theme for Elementor?
Want to know the best theme for Beaver Builder?
Want to know the best theme for Divi?
Well, that's all answered in this video. Enjoy.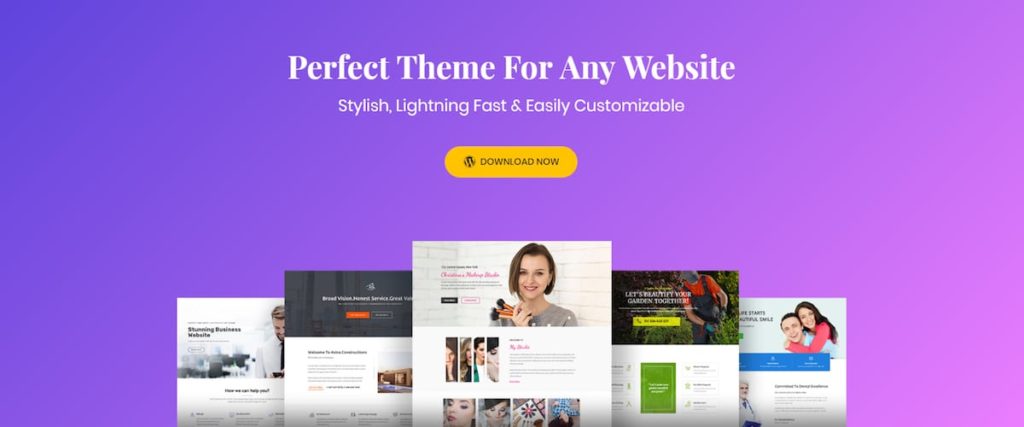 Astra is a free WordPress theme that is focused on speed. Optionally you can purchase the Pro version for $59 which adds some additional settings and options.
Key Astra Theme Features:
Not The Fastes Theme, But It's No Slouch
Lots Of Free Demo Sites
Flexable Mega Menu Feature
Custom Layouts Options
WooCommerce Support
LearnDash Support
Astra Theme is a fair choice for any WordPress web design project. I suppose the biggest question is if you even need to purchase a theme these days as page builders are doing all of the same things you would need a theme for. For example, Elementor has the free Hello theme that lets your page builder do all the work.
There are still some good reasons to purchase a pro theme, but for most people, they most likely will be fine with a free theme.
For me though, I think Astra Theme has not kept up with current trends and I no longer recommend it.
There are much better modern themes available that offer inbuilt header and footer builders vs being restricted to 3 layouts, plus more flexible page and post layouts.
Check Out Astra Theme
GeneratePress is a lightweight theme that can be extended with a premium pack of extensions. It will work with all page builders and has the most extensive documentation of any theme.
Key GeneratePress Features:
Page Builder Compatibility
Many Customizer Options
Best Support Of Any Theme
Extensive Documentation
WooCommerce Integration
Flexable Header Options
GeneratePress is a rock solid choice for you to build your website on. Many highly experienced developers use GeneratePress for all of their projects. Pair that with the amazing support that Tom delivers and you have the perfect theme for just about any website project.
Check Out GeneratePress
OceanWP is a WordPress theme with innovative features and is the most generous free theme I have ever seen. There is a suite of extensions that can be purchased which will extend the theme even further.
Key OceanWP Features:
Fully Responsive
eCommerce Ready
Fully Customizable
Advanced Mega Menu
RTL Support
Free Templates
OceanWP is the most feature-packed free theme that is available.
For a theme that work with any page builder, it has some innovative features that I have never seen in a theme. Primarily it's strength is with e-commerce websites and has all the feature that you would normally expect to pay for.
If you are new to WordPress, the customizer options and the option boxes found in each post/page can be overwhelming and hard to make sense of at times.
Check Out OceanWP
The Page Builder Framework is a free WordPress theme that is specifically made to work with your page builder and is incredibly fast. It is focused on speed and flexibility which will also make developers happy. There is also a premium add-on available for purchase.
Key Page Builder Framework Features:
Fastest theme in my testing
Developer friendly, they just love this theme
Works with all page builder tools
If you are looking for a theme that will provide a solid foundation for your website AND you are planning on using a page builder, then the Page Builder Framework is a theme to consider.
It was the fastest theme in my testing and is very reliable.
Check Out Page Builder Framework